Retro Game of the Day! Bust-a-Move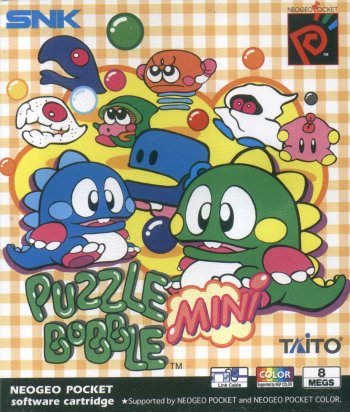 Bust-a-Move/Puzzle Bobble by Taito, originally released in 1994 (standalone Japanese arcade, and running on SNK NeoGeo hardware as well in Western markets).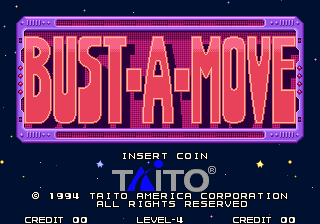 Well then! Here is one of the more timeless, excellent games produced in the last 20 years, probably one of Taito's best-known and enduring puzzle franchises. Let's pick it apart.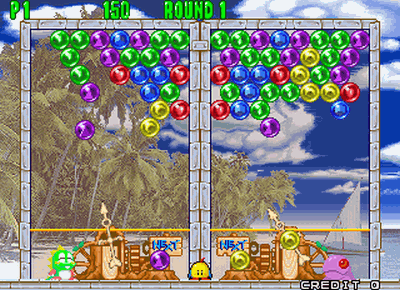 Bubble Bobble was Taito's "cutesy character action game" in the late 1980s, and they leaned on the franchise to power their new puzzle title. Not really having much at all to do with Bubble Bobble other than an initially shared aesthetic, Bust-a-Move was obviously a late-submission in to the somewhat recent "Tetris video puzzle"-inspired game genre. Like Tetris, you didn't want your screen to fill with pieces, though as opposed to that game you had your stack descending and would shoot pieces up at it.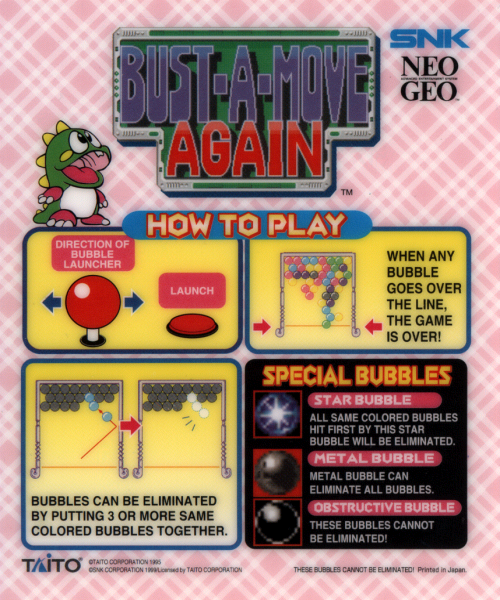 BAM added a serious twist on the whole idea by involving physics - you launched a piece (match 3 or more of a color to clear), and could ricochet off of walls to set up complex shots. Starting the game out, a line would draw to show you your angle; play a little while, and they'd remove the helper line.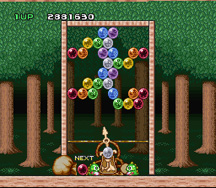 Overall, the game has been enormously successful and it's ported to countless platforms. I'd say it's likely been as influential as Tetris itself in many ways, though as the games are so fundamentally different it's not really a comparison. BAM has also really swung the doors open for "Match-3" play in a way that not many other games really ever have, short of say Bejeweled. Long story short, if you've never got your hands on any incarnation of this title, you are absolutely missing out!
A brief plug, Headcase Games' own forthcoming iPhone title "180" is very obviously inspired by this game, although we've departed from it considerably by including a flipping mechanic which alters the gameplay quite significantly. If you are a BAM fan you will feel right at home with our new game, watch for it soon!