It all started after we had successfully released our second free-to-play title Ninja Dude vs Zombies back in June 2016 exclusively on the App Store: the game was warmly welcomed by the gamers' community and featured by the store several times throughout summer and early autumn. It was our first self-released mobile title to put our project management and publishing skills to the test. We had updates plan for 3 months ahead — we had been prepared to support the project further. Elated with its success we'd been really looking forward to releasing its Android version along with some major features like bosses, new characters, super weapons, and some others.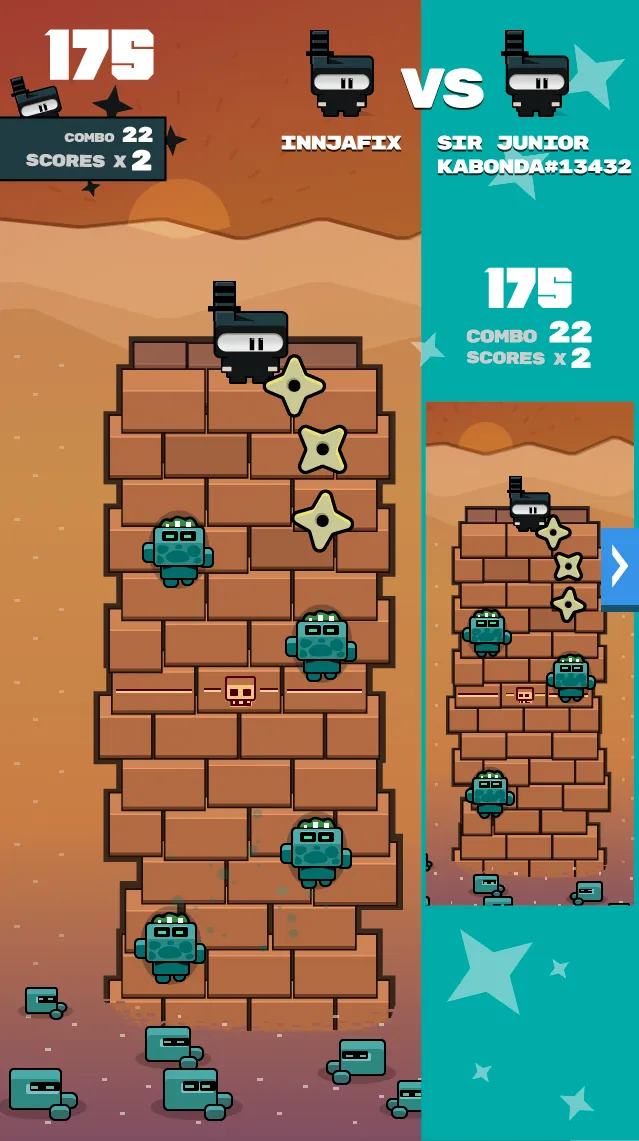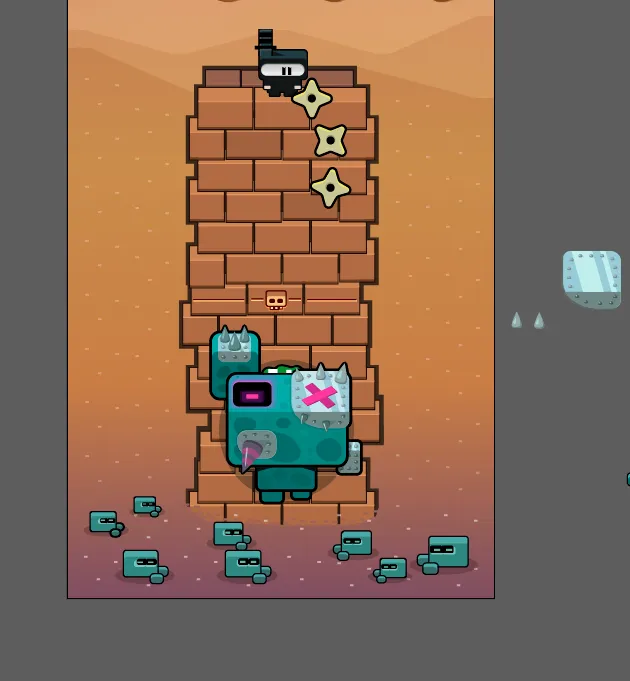 Lesson 1. Have a plan B
In late autumn we had developed first prototypes of PvP mode. Shortly after we realized that this feature would require more burden-hours that we originally planned in terms of balancing and server side. As Ninja Dude was not the only project we'd been working on, we had to prioritize to keep the studio afloat between this and other titles needed maintenance and support (released under publishing agreements; imposing certain obligations). What's more, we grasped that our UA and promotional resources had been limited. In other words, we couldn't afford user acquisition and promotion campaigns both in terms of funding and burden-hours to help us boost the major update and especially the Android version.
That being said, we started looking for a publishing partner to help us roll out the Android version, for starters. It was the beginning of 2017. This idea didn't seem irrational at the time, but we wish we'd known how it'd turn out for us.
After about a couple of months spent of pitching the game to various publishers and negotiating the terms we entered into the contract with really great guys: they had awesome games in the portfolio with the plethora of installs and Ninja Dude vs Zombies gameplay mechanics matched their portfolio perfectly well. The main thing we agreed upon while signing the contract was that it'll be a full-fledged sequel of the game, not the update. It'd be easier to get a chance of being featured that way. The publisher relied heavily on the platforms' featuring in its promotional and UA efforts in addition to cross-promotion within its already released titles.
The development flared up again with renewed vigor. This time it was not only about gameplay features, but a complete overhaul in its visual style to make the game really feel like a sequel.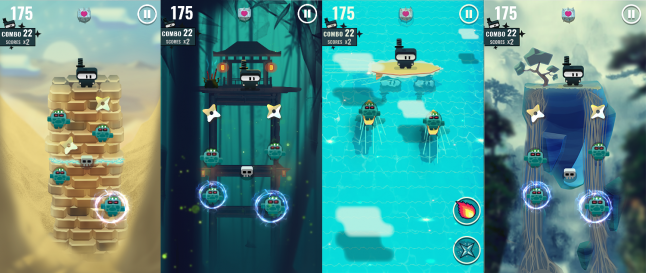 In December 2017 the key programmer of the project was hunted down by another bigger game development company (damn you, LinkedIn!) — we had nothing to do with that: our team member was offered higher salary and working conditions in a city bigger than ours. It all happened really fast, and of course, we didn't find the substitution soon enough to keep up with the development pipeline. So it stalled for quite a while as it was really hard (as it turned out) to find a skillful Unity programmer in our region.
After losing the programmer the coding was divided between the other 2 team members. But they could only spend about 1-2 hours a day on this project.
You wouldn't believe it, but the game was still in development when it's lead designer left our team. It was the final nail in the coffin. It was in October 2018. Throughout all those months we'd been in contact with our publisher sending them intermediate builds showing how we're progressing on a monthly basis. They evaluated and provided feedback being quite supportive.
Until the early spring of 2019. We received a letter from them where they informed us that they can no longer live up their promises under our contract: situation on the game market had changed, UA costs had increased, and it had become more difficult to get featured by the platforms. They offered us 2 options:
Either terminate the contract and publish the game on our own;

Or soft launch the game on our own and if the metrics are prominent keep working with them.
Frankly speaking, we agreed with them and it was mostly our fault that we had been developing the game for almost 2 years. We had no plan B, so we just decided to finish the game and release it out to the wild without having any high hopes for Ninja Dude vs Zombies 2.
Lesson 2. Start spreading the word about your game as early as possible
We thought that our publisher would have started some early talks and sneak peeks about the game. We'd seen similar activity with its other titles on forums like TouchArcade. That time, however, the guys remained silent and no gamer knew about the upcoming sequel of the game. We were so deeply engrossed in the development of the game and working on other projects that we didn't even announce the upcoming game on our social pages. That's how assured we'd been that our publisher would start spreading some early news. Another thing here is the contract terms. We got used to believing that we had not been eligible to spread the word about the game prior to our publisher started doing so. It's like breaching an embargo and releasing an article prior to the due date.
If someone from the publishing side is reading this, please share your thoughts on the matter.
Maybe if we had some early access or beta test program running, we'd already had feedback on the game and supporters waiting for the game to be released. The more so, because nowadays both stores provide such opportunities. Besides, we might have submitted the beta version to some game development contests out there with a publisher's permission to gain some extra publicity.
Lesson 3. Stay in the closest possible contact with the publisher
This seems pretty much obvious, actually. But yeah, we screwed this up too. In fact, prior to entering into a publishing deal, we contacted the devs who had already worked with the publisher. They mentioned that the publisher had not been responding in a timely manner at times. We ourselves were not as proactive as we could. Talking with the publisher over Skype once or twice per month about the ongoing development process is not enough. The same thing goes with emailing them the versions of the build once a month and waiting for their reply for another month. Being proactive when it comes to communications with the publisher would have saved us time if we knew earlier that they're no longer capable of fulfilling their obligations under our agreement.
After their uncheerful letter, we've decided to complete the game and release it without any tests and almost without any prior promotional efforts: just a press release, a couple of tweets with gifs, and submissions to various industry-related portals. We just didn't see the point in managing the project for another month. Nevertheless, the game was featured by Apple in several categories across multiple countries (well, except for the US), but it didn't actually end up well for the game: its poor balance leads to players churning shortly after the first boss; its untested store creatives lead to faulty conversion rates.