A little known fact is that I started my career in videogames as a journalist, at the tender age of 17, for a UK magazine called The One. My writing was fairly awful. My salary was low. But, my enthusiasm for games was great. That must have been the reason I ever got the job, and perhaps the fact that I was cheap! Having moved from game journalism to game development is probably best for anyone who likes to read about games. However, here I am again; writing about games! I think my writing ability is a little improved since then, but one thing is unchanged: my enthusiasm for games!
It may come as a surprise that some game developers do not play many games, maybe because they don't have time, but I always find the time in my busy schedule. I regularly buy new videogames. Not to keep current with what my peers are doing - although, that is a helpful side-effect – but because I love playing videogames. Here are the five videogames that I loved the most in 2013.
Donkey Kong Country Returns 3D – 3DS
I picked up the original release of DKCR on the Wii, but I couldn't get into the Nunchuck or Wiimote motion controls, so I quickly lost interest, unfortunately. I know many of the guys who worked on the game at Retro Studios, so I knew there was a wealth of amazing content in the game. I felt bad for not experiencing it all. I hid my dirty little secret from them.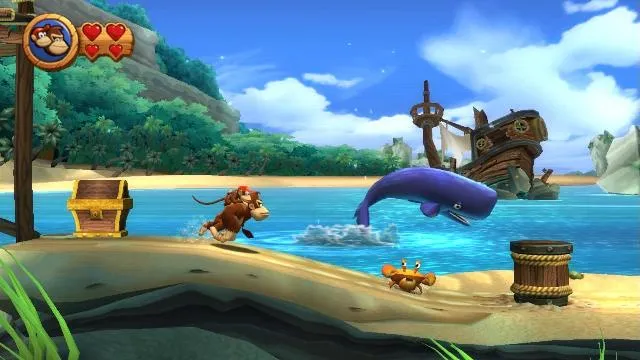 Then the day came when I could make things right. The 3DS port was announced! And man, did Monster Games do an amazing job with it!? Not only is the platforming and challenge in DKCR exciting and well-implemented (just like the original on Wii), the new additions of extra hearts and power-up assists allow players who are not perfect-gaming-machines to enjoy it too. I'm looking at you, mine cart and flying jet-barrel levels! The sense of accomplishment you get when completing a level in DKCR is sublime, and addictive.
Spelunky – PS Vita
I know that I am very late to the party on this one, but I recently got myself a PS Vita thanks to Amazon's Holiday Bundle where I snagged a Vita and four games for $175 – bargain! But, anyway, Spelunky! Due to the repetitive nature of the game experience, I feel that it is a great fit as a handheld game. The artwork looks super rich on the Vita's OLED screen and the analog / d-pad both work nicely for control.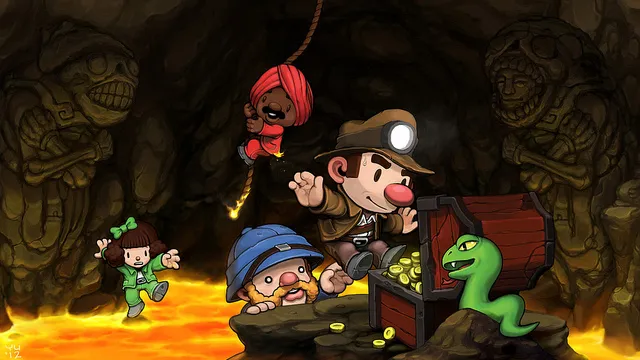 I dabbled with Spelunky a little when it was first released on the PC – the one with the cool 8-bit artwork – but I never had the time to really get into it. The Vita release gave me the opportunity to give it the time that it deserves. A truly enjoyable game; Spelunky is tough, but fair. And, who doesn't want to be Indiana Jones battling his inner-most fears?
The Legend of Zelda: A Link Between Worlds – 3DS
Revisiting Hyrule with new paint offers both nostalgia and wonder, with Link's new adventure. My biggest wonder was what new goodies could be lurking in a land that I have already visited? Well, the answer is a hell of a lot, apparently.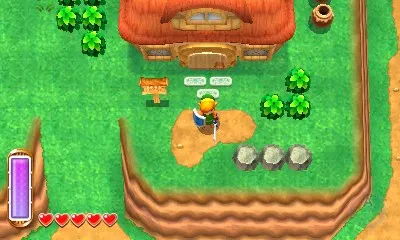 Zelda 3D not only presents the familiar in a new and interesting way, with polygonal art offered in stereo 3D, but it also turns the weapon-acquisition on its head in comparison to previous titles in the series. I don't want to give anything away, so I'll just say that I liked the new take on how weapons and abilities are acquired by the player, and I commend Nintendo on trying a brave new approach.
Link's latest adventure is exactly as good as you hoped it might be; a classic Zelda tale told with a master hand, and Master Sword, awaits you!
SteamWorld Dig - 3DS
Seemingly out of nowhere, Image & Form lands on the scene with a whopper of a fun, original game that took everyone by surprise. SteamWorld Dig mixes up some classic platforming concepts with a wonderfully fresh western vibe with its clean art style, charming story, and atmospheric music.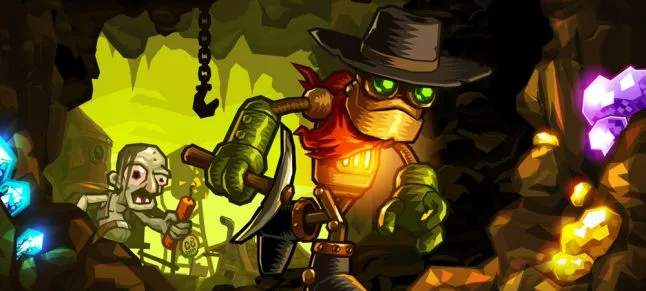 Making your way through SteamWorld Dig you'll experience a little Dig Dug, some Metroid, Megaman, and a host of other familiar sensations that have been fused together to form something unique, special, and original in its own right. SteamWorld Dig is very accessible and a pleasure to play.
Super Mario 3D World – Wii U
Its handheld cousin, Super Mario 3D Land, is a top favorite of mine. I found the new approach to the game very refreshing and exciting – much like the time I first played Super Mario World on the SNES. However, I was surprisingly wary of SM3DW when it was first announced. In fact, I thought I was looking at a sequel on the 3DS when I first saw it on Nintendo Direct. That may have had something to do with the terrible lag of that particular Nintendo Direct, but alas.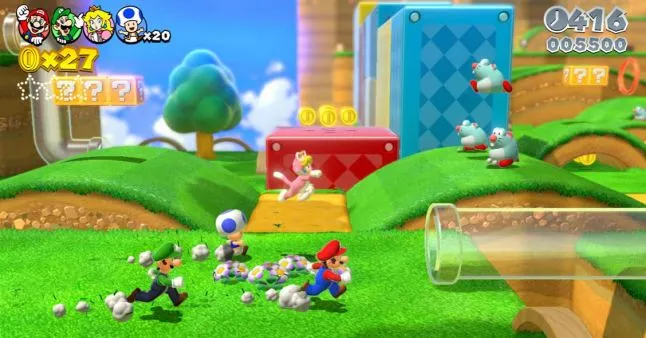 I don't know; a console sequel just seemed like a really bizarre thing to do. And, the use of "3D" in the title was, well, absurd to me. However, despite all of my mixed feelings towards the game at first, when I got it in my hands I experienced nothing short of pure joy. Here's a rapid-fire list of awesome features in SM3DW: amazing visuals, great controls, endless supply of imaginative gameplay and concepts, new power-ups (meow), blissful music, and 4P multiplayer. A winner is you!