Dejobaan's games can be stressful: stressful to make (Ugly Baby's been slowly maturing since a 2011 early release), stressful to play (first-person base jumping and tunnel diving), and even stressful to say (Aaaaa!). It's no wonder that the studio's CFO, CEO, and all-around COO-L guy Ichiro Lambe wanted to attempt something different. Thus, their newest game, based in part on British Romantics and wholly experimental, Elegy for a Dead World, was born.
"I was getting acid reflux and sleeping poorly. [Drunken Robot Pornography] and [Ugly Baby] are great, but Jesus Christ -- so stressful," Ichiro shared with me. The developer has mitigtaed some of that stress by joining the Boston-based Indie Game Collective with 7 other developers. Here, Ichiro came to know and eventually wanted to collaborate with Ziba Scott of Popcannibal, developer of Girls Like Robots (featured at the PAX East Boston Indie Showcase).
"He is quiet, but you know what they say: quiet people will murder you in your sleep while caressing your hair softly and whispering lullabys." Ichiro is a bit silly, but just to be sure to avoid such a grisly fate, Ichiro asked him to help create a week-long project, which eventually turned into a full fledged game, just entered into IGF 2014.
As for how the developer knew to take it beyond the one week prototype, Ichiro said, "It goes back to early Dejobaan -- my very first game ('MarbleZone') was a break from a larger project, and it ended up launching my studio. Monster Loves You! was an experiment with Radial Games -- also a break -- and it turned out to be our best launch ever.
"At the end of the one-week-project, I really loved the promise of what we had with Elegy. Ziba and the rest of the team were invested in it -- we couldn't help but talk about where we'd go from there. So, by the same token: small, interesting experimental project + people intrigued by it = something to go for!"

The inspiration for Elegy for a Dead World came in part from XKCD's TIME and Ziba's love of British Romantic poetry. It was also inspired by Ichiro's pre-teen programming days. "When I was 11, I wrote a game for my Atari ST that was just someone who walked from left to right, past various scenery." This serves as the basis of what is shown in today's new teaser.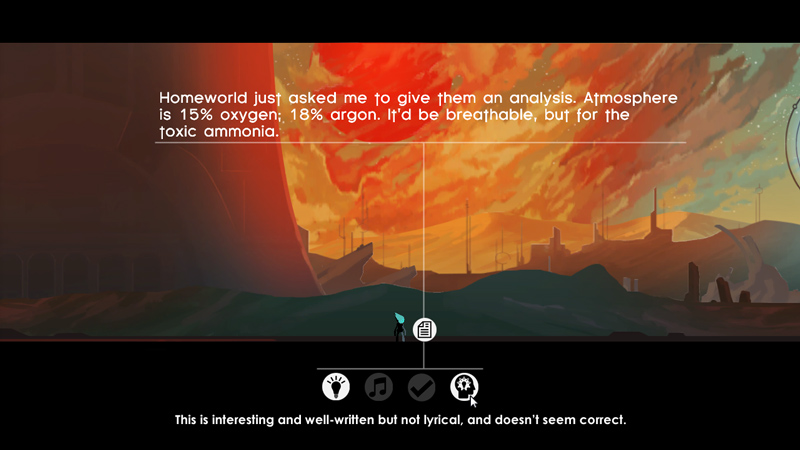 an early mock-up for Elegy for a Dead World
The three worlds in Elegy are based on the works of British Romantics Keats, Shelley, and Byron. "You are a speaker for lost worlds. You investigate 3 long-dead civilizations. You report on who they were, what they did, and how they died."
Percy Shelley -- Ozymandias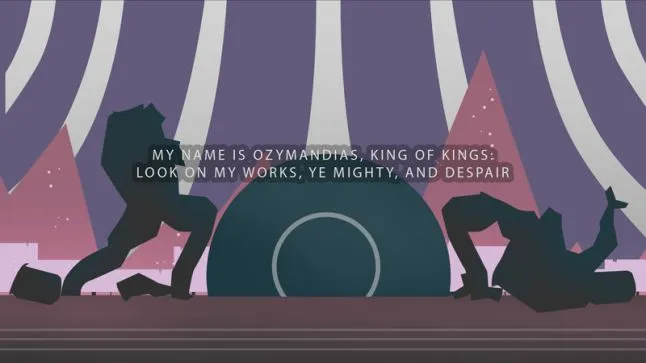 Hubris and self-idolatry were the downfall of this advanced civilization. And the next. And the next.
John Keats -- When I have fears that I may cease to be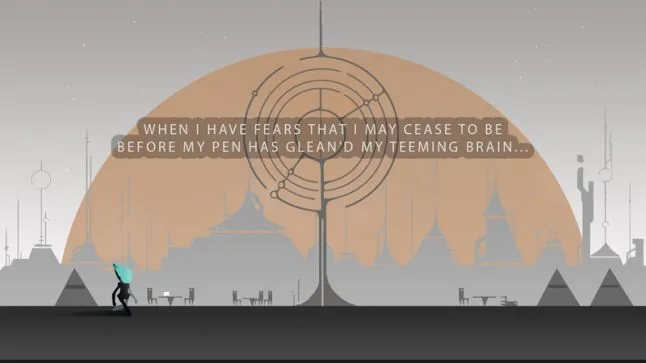 An artist senses the end of his years; why does he cease creating halfway through?
Lord Byron -- Darkness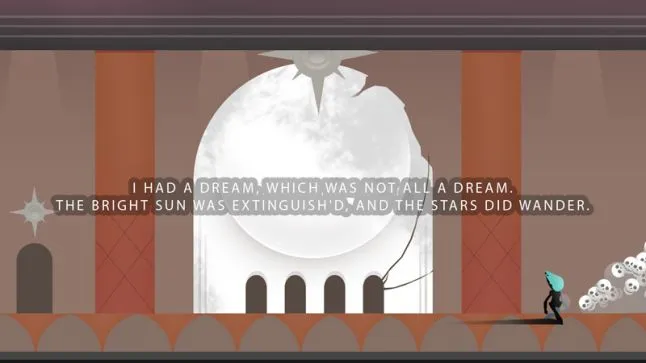 The sun brings life to us all. What happens when it dies?
Ichiro also said Elegy is meant to be entirely experimental. "There's no game to play -- you go through the world, observe, and make notes -- or stories -- or poems -- or songs -- in your journal. You then close your journal and send it back to Homeworld (Steam Workshop).
"And when you're done, you read other people's journals, playing the part of fellow researchers/storytellers/critics. Is my interpretation of what happened in the world consistent with what you saw? Is it lyrical? Interesting? You give it your seal of approval or give it a pass, and my story is rated accordingly."
Will the title remain as serious as the game? Ichiro's not sure. So far, it has evolved from "Dead Civilizations Pickled Ginger" to what it is now. Elegy definitely won't be on Steam Early Access, but it will be, at least, on Windows and Mac on Steam.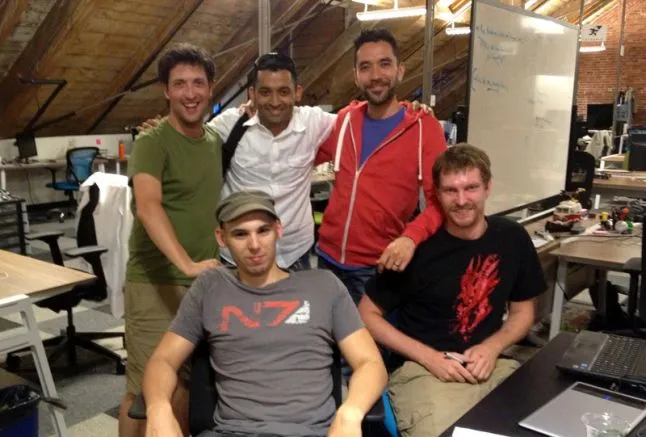 Left to Right:
Ziba Scott (Popcannibal) Luigi Guatieri (Boston-area artist) Rohit Shenoy (Dejobaan)
Ichiro Lambe (Dejobaan) Jonathan Elliott (Dejobaan)