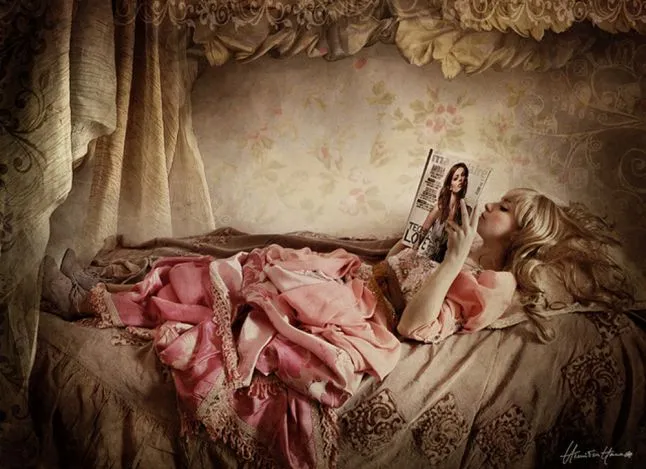 In this blog, I want to take a look at how games and their narratives function through an artistic philosophical lens, particularly beyond the postmodern.
Yeah, this is very broad. For most people, this is going to cross the divide from thoughtful analysis to pseudointellectual. And that's fine -- at the end of the day, games are made for fun and even before we can take a more "metaphysic" approach to analysis and deconstruction, the game has to be fun. None of what I have to say will likely change someone's opinion on a game that they view as bad.
Some terms are going to thrown around, and I cannot define them every time I use them (unless I want to write an extra thousand words an article). But broadly, the most important for what I want to do is define modernism, postmodernism, and performatism. The first two are especially get thrown around a lot, to the point where they increasingly hold little meaning. Performatism to the casual person is a nonterm and I would not blame if you think I made it up. It does sound made up, but performatism is going to be used as a catchall for "after postmodernism." Some more common terms include the likes of post-irony, new sincerity, and metamodernism.
I assume a lot of people have already closed this page by now.
Again, my descriptions are not perfect as these definitions are different based upon the artist or person writing about it. There is no hard science to this, which is what makes it difficult.
I feel it is necessary that I define a brief history of modernism to postmodernism to performatism. This is so my vocabulary is clear and that the layman might be able to understand why art these days is so seemingly abstract, quirky, and just plain weird [sic - stupid].
Modernism, alternatively modernity, sprang up at the start of the 20th century but really began to take hold as a truly dominant way of thinking following the second world war. Modernism in aesthetics and philosophy stresses objectivity and a sharp turn from romanticism and its various offshoots (expressionism for instance). This whole school of thought differentiates from, say, Enlightenment thinking which is largely idealistic -- but the rise of science, technology, and computerization has forced objectivity, thus particularly early modernism emphasized dehumanizing elements.
Postmodernism can then be viewed foremost as a reaction to modernism. Postmodernism argues that objectivity is impossible, especially in the computerized age. Therefore, anything can technically be viewed as progressive or even artistic depending on perspective. Hence, the rise of "pop-art" as a serious critical enterprise. There is more to it than simply that; stemming mainly from philosophy, postmodernism argues that narratives (in history, science, etc.) are not binary structures but rather contain a multitude of potential truths. This is where we get techniques such as deconstruction and the "death of the author": my individual perspective trumps the commonly held view or the author's own language contains a multitude of structural and learned baggage (yikes!).
By default, postmodernity revels in referentiality, skepticism, and irony. Postmodernism often ruffles feathers with its seemingly random array of purposeful psychobabble but that needs to be viewed as part of the charm.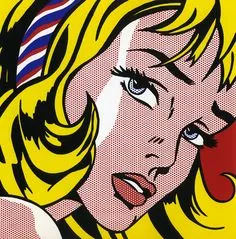 It's then obvious why postmodernity gets a bad rap -- it can and is misused to justify poor quality work and logic or refute sound logic or good quality work by circuitous justifications. Regardless, we can appreciate its desire to consider possibilities beyond our scope of reason. Our perspectives and ideology can often lead to poor or arbitrary value judgments.
Postmodernism gets used a lot with regard to video games, particularly with that rely on referentiality, irony, or humor. Often I find these elements as unsatisfying and devolve into boorish winking at the camera or random referentiality. It can be annoying to be reminded you are playing a video game on a near constantly.
The alternative to consider then is performatism or the "post-postmodern." Another interchangeable term may once again be metamodernism.
In a performatist work, perspective is now dependent upon the authorial voice (the artist) and the medium (a video game) creating what is referred to as a double frame. The inner frame is the story of the game, the outer frame is the game design. Most importantly, it implies a sense of sincerity in its execution -- the story works because this is a game and we are made aware that this is a video game. In a sense, the story and theming of the inner frame must work on a macro scale with the game's mechanics. All this is then done while not engaging in postmodernist cynicism and extra-referentiality.
We can already see how some games toy with this by incorporating game design into the story itself. To relate these ideas to indie games: I want to Be the Guy utilizes postmodern elements, Shovel Knight utilizes performatist elements.
I'll leave this with one final point: codifying a game as entirely modernist or performatist is largely futile. Rather, we can talk about elements of and consider its placement. Very little art, unless the artist is that hyper aware, follows or adheres to a strict dogma -- and often when it does the result in bad or banal art.
If we want to take games seriously as art, these are some of the questions and analyses that we need to (and have begun!) perform.
Hope you stick around! Any feedback or suggestions are appreciated and wanted!