Zeitgeist – How Trump Influences Online Games
When you are running a game where there is mainly user content generated – like Interference our drawing and describing game – you get to see the current zeitgeist. With players being able to start games on any topic it's something we find fascinating, seeing what subjects players describe and draw over time.
Recently, as you would expect, there's been a lot of Donald Trump popping up in our games. Some seem to be complimentary and others humorous or insulting – as you might expect in real life! Not just our US players but everyone all over the world has an opinion on what he's doing.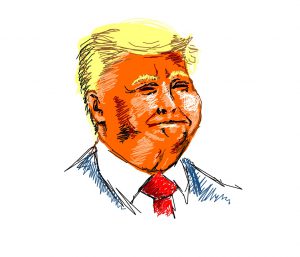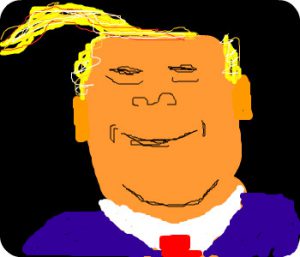 Descriptions that players put in to start new games have been showing what most consumes players' thoughts – these include some of his key election pled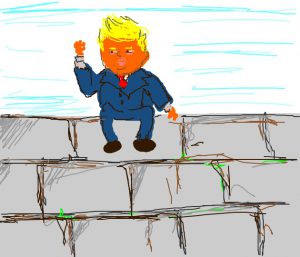 ges such as "Drain the swamp" or "Trump's wall".
It's also interesting to read the discussions taking place between the players in the Comments after the games. Recently some have been upset about the negative representation on the President – and some have resolved to try to resist this in future – as our community is usually very supportive and respectful of each other.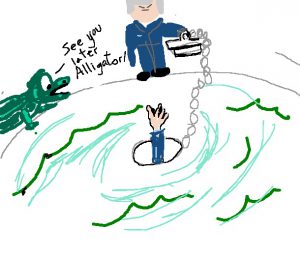 As game devs we obviously have our own opinions – but Interference is resolutely neutral – like the BBC
During the election period there were fewer Hillary Clinton pictures or mentions – except in relation to Trump. For example the charming portrait below: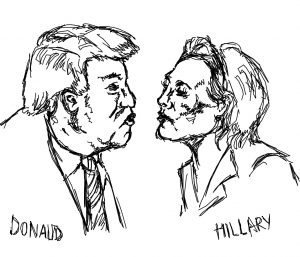 Obama didn't get as much attention when he was president – but again can be seen popping up in relation to Trump in more recent months.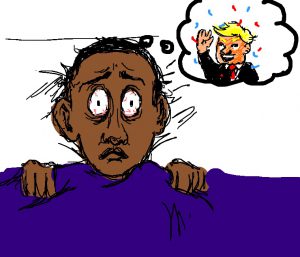 Needless to say – it's not only our game that Donald J Trump is affecting – he has been appearing in more games that any US president before.
For example Surgeon Simulator added a special Trump mode where you could give him a heart transplant with a gold or stone heart (At the time of writing stone hearts are winning with 56%).
A new game called Mr President came out, where you play a bodyguard and can decided to save (or not) Ronald Rump, a billionaire president, from a raft of crazy assassination attempts.
There are a slew of mini games such as Trump Donald – where you can just spend all day blowing his hair with a trumpet.
So, love him or hate him at 100 days in to his presidency he's certainly been influencing popular culture in a big way. All eyes are on him to see what he does next.