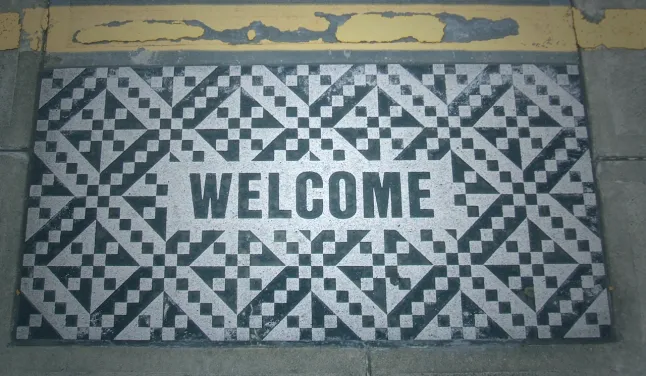 Photo (modified) by Keith Tyler
One of the best things about being an indie developer is the freedom to tailor your lifestyle just the way you want: what schedule you keep, how you shape your business, and even where you decide to live. But as exciting (and, I'd argue, important) as moving can be, making friends in a new city is never easy—and that's doubly true if you work independently. Fortunately, it's easier than ever for indie game devs to connect in meaningful ways.
Here are five tips I've picked up from my last few moves around the United States that should help you get started.
1. Find a Meetup Group
If you're not familiar, Meetup is a platform where like-minded individuals can create groups that get together in the real world to talk about shared interests or participate in events. I'd argue this is the best place to start, especially if you're a total stranger to your new home city, because Meetup is accessible to anyone and most groups make an effort to facilitate introductions.
There are plenty of great groups in major cities for indie game developers. For example, I was a member of the Seattle Unity3D User Group and the Seattle Games Cooperative, both of which met regularly and offered a wide variety of workshops, presentations and social events.
2. Join the Discussion on Facebook
Most cities I've lived in have had a number of active Facebook groups dedicated to indie development discussion, support and event organization. Seattle Indies is an excellent and very active resource for finding work, learning about what people are working on and making new connections, and the Portland Indie Game Squad (or PIGSquad) is filled with great ideas and enthusiastic people.
Or if you can't find any relevant groups, it's also worth searching for Pages on Facebook. For example, Austin has a very active and welcoming group called Juegos Rancheros that's organized by indie luminaries like Adam Saltsman, Jo Lammert and Brandon Boyer. They post details and invitations to their monthly meetups on their Page, so it couldn't hurt to like or subscribe to it.
3. Enter the Indie Circuit
While it's still a brand-new thing, Indie Circuit is trying to bring the world's local-multiplayer aficionados together, wherever they may live. Fill out an anonymous questionnaire with your interests and Zip code and get a sense for who else is interested in playing those games in the same area. If you're feeling particularly social, you can also sign up to be a host for a future game night.
4. Attend a Game Jam
The previous few suggestions are good for getting to know others, but there's no better way to learn more about yourself than to take the plunge on a marathon game jam. Whether they run for a few hours or several weeks, jams are a great way to get to know other developers and identify your individual strengths and collaboration habits. Bonus: you also get to walk away with a new game with your name on it.
CompoHub is an indispensable resource for learning about current and upcoming game jams. Even if the jams you're interested in aren't location-based, it's never a bad idea to create a local meetup for other participants in your area to get together, give feedback and crank out some work.
5. If All Else Fails, Help Start a New Community
Every city is different, and that's going to have a big impact on your search. If nobody in your town is meeting regularly to work together, it's easy to kickstart a community yourself! Start your own Meetup group, create a Twitter handle or Facebook group to promote ongoing conversations, or consider hosting a game night or jam session.
There are way more aspiring or isolated developers out there than you might think, and you might be just the community leader they've been waiting for.
Do you have any good advice to share as well? Drop me a line—I'm @nickcummings on Twitter.