Why Are Gamers Upset?
Not all gamers were thrilled by the announcement. Xbox owners raised several concerns about Quantum Break's multiplatform release.
Red Fox Insights poll
1. Shift in Focus
Xbox fans felt that this shift in focus meant Microsoft might not put as much effort in supporting the Xbox brand. Phil Spencer responded via Twitter to these thoughts, saying "We have more focus on Xbox at the company from the CEO down than we've ever had."
2. Exclusives Escaping to Other Platforms
Fans believed that their purchase of an Xbox One may have been for nothing if the games once thought "exclusive" could now be played elsewhere. This realization had some fans questioning their Xbox purchase in the first place. Quantum Break was announced alongside the Xbox One in 2013. Fans were told the time bending action game would be exclusive to the platform - an early reason to be excited for Xbox One. Now, two months before Quantum Break's release and three years later fans are told that the game is launching same day for Windows 10 on April 5th.
Understanding these concerns, Red Fox Insights asked if gamers were upset that Quantum Break will release on PC and Xbox. Two hundred votes were received revealing 83% of fans were not upset by the change. However, a vocal minority still made waves online.
Initial misconceptions about the upset gamers lumped them into a group angered that additional audiences would be able to play the game. This isn't entirely accurate. Instead, gamers seem worried their gaming platform choice has been undermined or was slipping towards irrelevancy as exclusives escaped to other platforms.
Do Exclusives Matter to Gamers?
We asked how confident gamers were that other Xbox exclusives would become available on Windows 10. Using a one to five style poll, five indicating gamers werevery confident exclusives would be available elsewhere, the average rounded to 3.62. This indicates gamers believe even more games will lose exclusivity.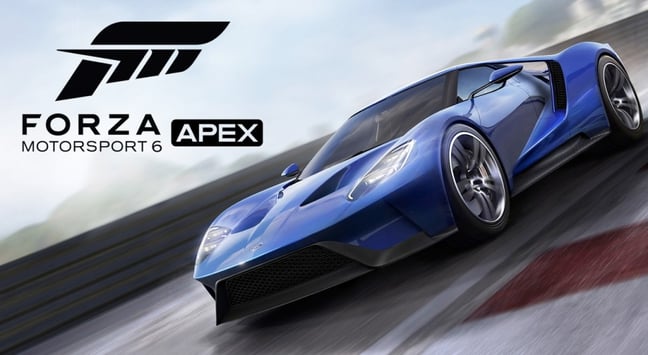 Forza Motorsport 6: Apex coming to Windows 10
Several examples exist, justifying these gamer's perception. The recently announcedForza Motorsport 6: Apex, Rise of the Tomb Raider, Gear of War Ultimate Edition, Ori and the Blind Forest, Quantum Break, Minecraft on VR, and other upcoming games like Sea of Thieves and Fable Legends are dipping into Windows 10. Will more follow? Will franchises that define Xbox, like Halo, make the leap to Windows 10/PC? And if they do, will it matter to gamers?
We wanted to find out if exclusives are a factor when gamers choose platforms. Using the context provided by Quantum Break, Red Fox Insights asked gamers to rank how chose their platforms. Exclusives was tied for last being selected as the primary deciding factor only 5.63% of the time. Friends was selected as the factor that determines where gamers play over 30% of the time, followed closely by platform performance.
The Bottom Line
Regardless of platform, there are good and bad that come with exclusives. However, it's important to be upfront with gamers regarding exclusives and advertising a game as an exclusive to avoid confusion or frustration.
Quantum Break's platform exclusivity was lost very close to it's release, leaving some fans questioning their favorite platform. Phil took this feedback, noting "We've been evolving our strategy over 2 years. We try to share as early as we can, GDC, Gamescom. I'll take the feedback on timing." Even so, 73% of our polling population said that the news about Quantum Break would not impact purchase intent.
Whichever platforms you play on, Remedy's latest action game looks like it shouldn't be missed. It's exciting that new audiences will have the chance to play. Check out 55 minutes of gameplay to tide you over until its April 5th release.