What drives success for developers in the kids' educational games space? Is it the games smartly targeted for specific age groups based on kids' learning development? How about the right balance between learning and fun? Should games which grow with a child as he or she ages? Or do parents' perceptions of educational games matter more?
Clearly distribution, promotion and monetization are all key topics, as well; and top leaders in the kids' educational apps space will debate these quandary-laden topics at the Digital Kids Summit in San Francisco, October 21. At Fingerprint, we confront all of these issues on a daily basis, so I'm looking forward to moderating the panel slated to bring insight to attendees. After the conference, I'll update this article with insights shared so you, as readers, you can benefit too.
The broad subject is a hot one as children 0-8 years-old who've used mobile media doubled from 38% to 72% from 2011 to 2013 according to a study by Common Sense Media. In fact, 38% of children under age 2 have used a mobile device for media, and parents of kids ages 6-12 generated more than $2 billion of gaming revenue in 2013.
Educational games are a great compromise to the family screen time debate and developers are leaping into the edutainment realm of the industry knowing that this is a trend that has no reason to subside.
1. Designing Games That Grow with a Child
This is on many developers' minds as kids mature rapidly between ages of 2 and 8. The dynamics of an early learner offers the game developer community a unique challenge to deliver games providing a natural cadence in learning and that truly challenge and engage past just a few play sessions. After all, creating games that grow with the child and encourage steady engagement are ones that will stick with families for years. It also creates brands that parents automatically trust for worthy content and safety.
Panelist Noelle Millholt, co-founder and COO of Speakaboos, conducts considerable formative research on the topic. For Speakaboos, games that grow with children, especially because children progress at different rates, prove to be the most engaging.
Speakaboos' philosophy is not to position games, or other content, by discrete age groups since they may alienate some children. Instead, they make sure that the games' experience is child-directed, and they scaffold the games so there are multiple layers for different ages.
Azi Jamilian, co-founder and chief learning officer for Tiggly, agrees. She said, "By limiting age groups, we put children in a box. Games that progress with a child's own particular learning curve are better accepted by parents. Engagement, continual testing with different age groups and creating ways for how kids can direct their own experiences are key. We've seen the successes in games with multiple layers for age groups/learning groups, and whole-heartedly believe in games that have multiple layers."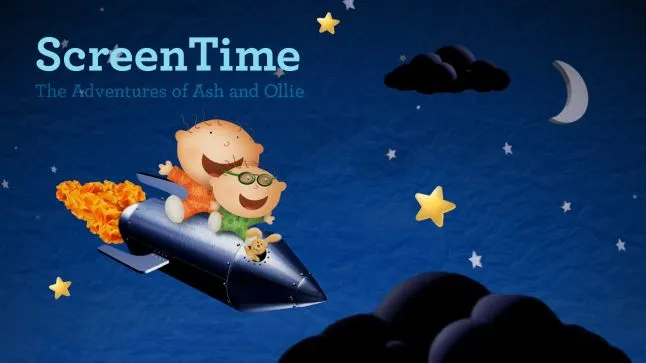 2. Balancing Learning and Fun
Yuval Rechter, SVP, BabyFirst Mobile, which clearly targets very young children, says for kids ages one to four: engagement, rewards and repetition are important for balancing learning and fun. He suggests developers vary activities in their games and focus on sounds and visual aspects for this young age group.
Millholt at Speakaboos offers a slightly older age group perspective. In her opinion it's misguided to think learning and fun are mutually exclusive. In her words, "Children are naturally curious about their world; they want to learn. Every learning mechanic has to be related to engagement. Learning is engaging if it's fun. To create fun content and experiences for children, creators must understand what interests and is relevant to kids."
3. Marketing to Parents
Millholt says parents know that their child's engagement is key. Parents also know that they should sit with their children and help them. But alas, that's not the way of the world for many. Parents are busy. They need to trust that their kids' screen time is worthwhile. So they're looking for credible content from respected brands. They're looking for educational games that inspires, engages and motivate their kids. They don't want one-and-done but rather a game or app that delivers the right level of rigor. And, they are making that "download" decision quickly – often while multitasking.
For us at Fingerprint, that's why we created curated kids game networks. A curated world of great games for your kids. We want to help parents quickly identify quality games that are educational and fun, worth their time and money, and support our realistically busy, mobile lifestyle. These are games that pack in extra learning moments and quality screen time while on the move in between sporting events, waiting at a restaurant or on a long ride to Grandma's. Gathering great educational developers in one place for brand media companies' private networks makes it easy for families who have no time for research and aren't always sure what they should be looking for.
As we work with developers around the globe, we've come to understand that the most successful games for kids are a balance of both education and fun, but also stretch a child to reach the next level, much like the excitement of reading the next chapter of a great book.
Stay tuned for more insights after the Digital Kids panel on how to design games that level-up as kids grow and learn, how you can design games to improve discoverability and how a parent's perception plays into game design and of course, marketing.
Updates from the Panel:
Great discussion! Packed room. Here are some other insights that came from the panel discussion:
Abby Jenkins, Director of Content from PBS KIDS Digital, said: at the core of a well-received kids ed game is great story telling and compelling characters which have a broad appeal, who are strong role models and are inspiring. She said in many of their games, they intentionally have different paths for different kids. A young child might follow the story line where an older child might delve into the science of a Curious George app for example.
Yuval Rechter, SVP, BabyFirst Mobile, said: We believe it's important for games to be fun first, then prepare them for skills to learn. We prefer to have the child enjoy.
Noelle Millholt, co-founder and COO of Speakaboos, said: The way we test our games is to review the manuscript first and make sure it's engaging to a child, then the game mechanics to ensure it's fun enough to play over and over again.
It would be great to hear your comments or questions about this growing industry. Please share in the comments below.