In just about every professional level job posting on career building you will see that having a 4-year degree from an accredited college is a requirement to apply. Many even desire a Masters Degree for their ideal candidate.
In some fields, this is obviously imperative to ensure a candidate is competent. Would you open your mouth for a dentist who was self-taught? There are plenty of fields that mandate the need for a formal, collegiate-level education.
What about the gaming industry?
Most of the gaming industry resembles the construction industry. It's about building things. Some things are built for usability, others are built for visual style. Everything has to be built. Some use hammers, others use bits of code, but they are both builders.
The difference in doctors and lawyers next to carpenters and programmers is the timeline of practice. Doctors and Lawyers have their practice after they have the credentials. Developers practice developing before they are ever labeled "developers."
The world has changed faster than the educational system has. Teenagers are learning programming languages on their own faster than college students in a classroom. Individual teenagers are creating apps and games in the time it takes some companies to find the right candidate to do a similar job.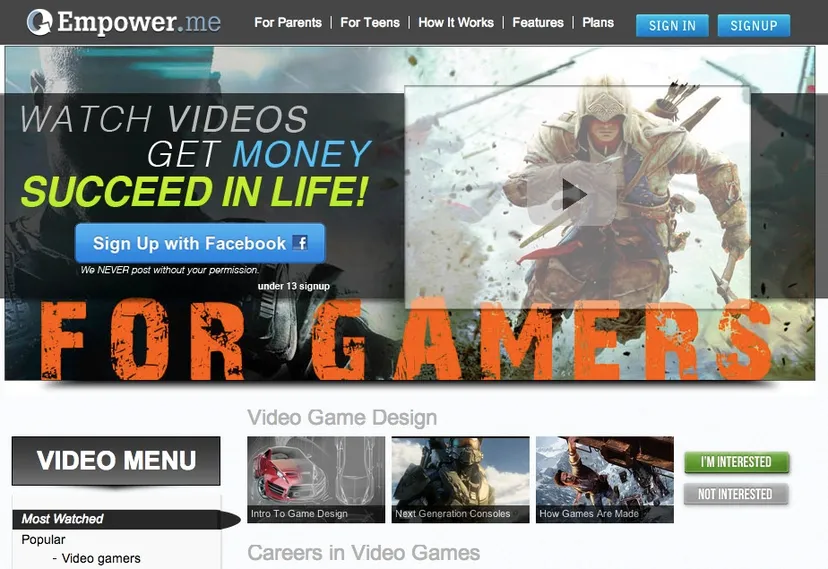 I work for an ed-tech startup that is engineering a passion discovery system for teens. Recently we unveiled our system for the gaming industry. This system is already being used by tons of teenagers exploring their interests and educating themselves on the things they are passionate about. For young gamers, wanting to build a career in gaming, these types of systems are a goldmine.
For game companies, teens that take this kind of initiative and come into the workforce with years of developing, marketing, coding, and testing behind them could be the most attractive job candidates of the future.
What's the alternative to college in the gaming industry? Experience.
Proven experience, in reality, is more valuable than proven class attendance. The ability to do a job exceedingly well is much more important than getting an 'A' in a class about it. At least, it should be more important.
The question is, are companies missing amazing talent by requiring 4 years of formal study?
What if someone wishing to get their foot in the door at a gaming company could present games they've made, marketed, sold, and profited from all on their own? What if these games were extremely well done? Would a gaming company really want to pass on such a candidate only because they never listened to a professor teach them how to do what they are already doing?
What about the unabated rise in college tuition matched by the growing uncertainty of employment post-graduation? Frank Bruni wrote an op-ed piece in the New York Times where he lamented the reality that a lot of teenagers aren't fully aware of the consequences of their chosen area of study. He wrote:

How many reroute themselves into, say, teaching, accounting, nursing or computer science, where degree-relevant jobs are easier to find? Not nearly enough, judging from the angry, dispossessed troops of Occupy Wall Street.
Teenagers aren't buying into that mentality just yet. Many of their grandparents worked jobs in factories and industries where personal desire meant little. But that was in a different time in a much different world. For teenagers today, it's too attractive to pursue what you're interested in rather than just living your life working in a career you aren't passionate about.
How much more prepared for real-world reality would a game designer be if he invested into actual experience and mentoring rather than pouring thousands of dollars a year into a college education?
Could entrepreneurial teens, who are engaging in game design and development in their bedrooms, be the 'secret sauce' for successful game companies in the future?