As part of Red Fox Insights research report, Exploring the Esports Gamer, we sought to discover player perceptions of esports, and how they differ across countries. Featuring research from 777 naturally targeted gamer surveys, including7,770 responses we show how this perception relates to streaming and purchasing habits.
Is Esports a Sport?
Members of the industry, including Treyarch's Director of Brand Development, Jay Puryear, believe we could one day see eSports players competing for gold medals in the Olympics. Others, like president of ESPN, John Skipper feel differently, claiming "It's not a sport — it's a competition. Chess is a competition. Checkers is a competition….Mostly, I'm interested in doing real sports,"
It seems John's interests and those of ESPN have shifted in the last couple years. While they might consider pro gaming a competition, ESPN is actively throwing themselves at it. They've dedicated a portion of their website to all things esports, they've televised esports events on ESPN 2 and they continue to analyze esports trends with nearly the same amounts of dedication they do traditional sports.

Why This Question Matters
While the "is esports a sport" question doesn't offer a definitive answer that satisfies everyone, it does offer a unique look into the perception of global gaming audiences. These perceptions correlate with streaming and purchasing habits, and even genre preferences across different regions.
US vs UK
In the United States, 60.78% consider esports a sport, versus 42.44% of the UK audience. These perceptions influence streaming habits, genre preference and free-to-play views.
Streaming Habits
Content streaming continues to shape the gaming industry, specifically esports. Partnering with streaming sites and building a community of viewers are keys to having a successful esports run. 13.61% of the UK audience watch esports more than once a week. The graph below details the percentage of audiences more likely to purchase games based on streams they watch: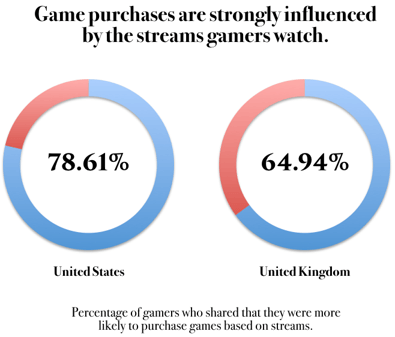 UK audiences that consider esports a sport are more likely to make game purchases from streams than general audiences. Research shows of the UK audience that consider esports a sport, an overwhelming 80.77% said streaming game content leads them to purchase - 15.83% higher than than the sample audience. Uncover more research results during the free live webinar, Exploring the Esports Gamer.
Genre Preference
Esports, viewing habits and genre preferences often go hand in hand. Major events, like ESL One Cologne 2015's CS:GO tournament broke viewership records with "over 27 million unique viewers on Twitch." How does esport perception impact genres, like FPS?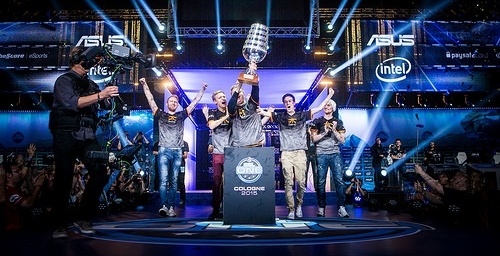 UK audiences that consider esports a sport prefer FPS' more than the sample population. 32.37% of the audience prefers shooters over MOBA, MMO and other. For comparison, the sample audience prefers FPS only 26.4% of the time.
Interestingly, in both the segmented group and the sample population, RPG's are most preferred.
Free-to-Play
Free-to-play makes up a large portion of the esports scene. Some of esports' biggest games are free-to-play, like League of Legends, Smite, World of Tanks, Hearthstone, Dota 2 and the mobile MOBA Vainglory. As reported by Polygon,



"global expansion in mainstream gaming comes from the growth of two, often connected sources: the legitimacy of free-to-play (F2P) gaming with serious, core audiences and the expansion of esports".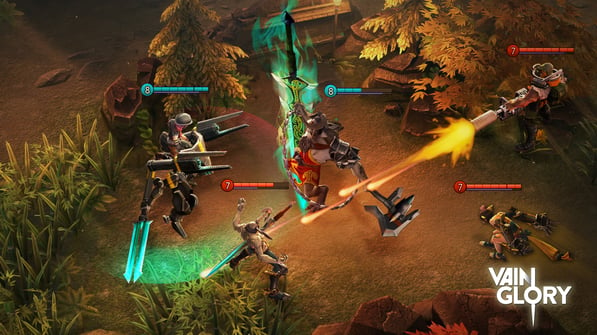 In the US, 12.44% prefer free-to-play pricing compared to one time fees and subscription models. In the UK only 8.73% prefer free-to-play. Further segmenting research on the UK population revealed that of gamers who have made purchases in free-to-play games, 50.26% do in fact consider esports a sport - 8% higher than the sample audiences perception of esports being a sport.
The Bottom Line
Opinions differ on whether esports should be considered a sport - and that's fine. What's important is how this perception influences gaming audience behaviors. By segmenting naturally targeted gamers on whether or not they consider esports a sport, Red Fox Insights was able to more completely explore the esports gamer.
This research involved 777 completed gamer surveys split between the US and UK - totaling 7,770 total responses. For an in depth breakdown of the results, be sure to join the free webinar Exploring the Esports Gamer.