This post originally appeared on Playbook, Chartboost's blog dedicated to the business of mobile gaming.
Mobile game monetization is a moving target, and since each game is unique, there's no one-size-fits-all approach. Still, if there's anyone who understands the intricacies of monetization strategies, it's Pepe Cantos, chief monetization officer and head of product at Barcelona-based publisher Social Point.
Cantos benchmarks all top-notch free-to-play titles when figuring out how to boost monetization KPIs for Social Point's games. But he also thinks beyond the basic KPIs — looking at ad-hoc metrics that take the context of games into account when evaluating performance.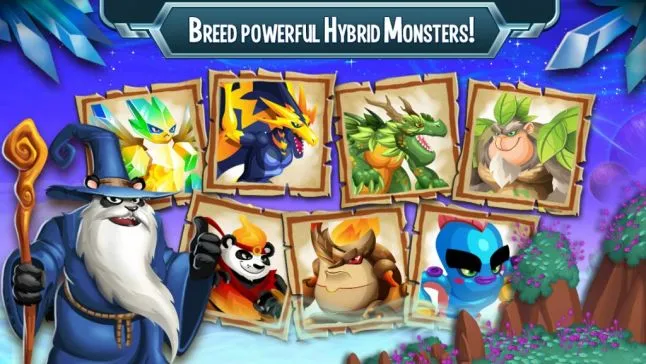 Social Point's Monster Legends
We asked him how indie devs can think about monetization for their mobile game more creatively, and boiled down his words of wisdom into these five tips:
1) Know your "fun value"
Without engagement, monetization is nonexistent. Before you think about ads or IAPs, be 100 percent certain that you're creating the experience you want for your users, Cantos says. Retentions (short, mid and long-term) will give you a good indication, but there are many other tailor-made metrics that will help you understand the "fun factor," depending on the game. For example, look at combats played, win-loss ratios, levels unlocked and actions performed, Cantos suggests.
2) Learn from players' first in-game purchases
Make sure you've created pinch points, or moments in which players are entertained enough to tackle a small amount of frustration by means of a smart purchase in the mobile game. Typical KPIs to track this include ARPDAU, ARPPU, conversion rate and returning paying users. But Cantos also suggests looking at the actual purchases: "Take a look at what the users buy with the hard currency acquired," he says. "Understanding the first item bought by a user just after his or her first purchase can give you a good hint about the motivations of those users."
Based on that data, you might change the progression of the game, such as giving players the possibility to buy more content earlier in the game, Cantos says.
3) Incite peer pressure
Cantos calls community-driven Game of War a "money-making machine" — and not just because of Kate Upton. While the complex game isn't for everyone, its highly engaged community adds a healthy dose of peer pressure to keep players engaged and moving toward the next milestone. "Your colleagues or 'allies' constantly put more pressure on you to collectively reach the next milestones," Cantos says.
4) Think beyond IAPs
"There's no doubt that in order to be able to get your app up in the charts for a long time you need a solid in-game economy that can constantly trigger your users to make purchases," Cantos says. But don't ignore other mobile game monetization strategies. Interstitial video ads — incentivized or not — can improve the experience of those users who are not willing to pay, he says.
"There's no doubt that in order to be able to get your app up in the charts for a long time you need a solid in-game economy that can constantly trigger your users to make purchases…"
"With a proper execution, developers can implement this extra layer of monetization on top of their normal monetization strategy and get very interesting results," Cantos says. "Selecting the right partner and optimizing the eCPM are crucial steps to take for a successful implementation as well as to increase the LTV of your users."
5) Appeal to bargain hunters
Think of a Groupon user who purchases a discounted monthly gym membership. The buyer is likely to visit the gym as much as possible to get the most out of the deal. The same logic applies to F2P games.
Heroes Charge, for example, offers "monthly cards" that players purchase to unlock lots of "gems" (hard currency) to use in the game. "This is a really interesting monetization feature, because it not only gives a lot of gems to the user for a super-cheap price, but it also forces the player to come back to the game every day for a whole month to make the most out of it," Cantos says.
While Cantos acknowledges that monetization is still in the experimentation phase, he's optimistic that indie devs and publishers are making strides in figuring out a winning formula. "Some companies are making big paces toward a solid system to monetize consistently," he says, "as well as making users appreciate the real value of their investments."