Recently, a friend of mine who had worked for two big game companies in UK, sent me a message about considering working in China and asked me for some general information of work & life condition. I was deeply touched by this message, for this action was so rare in the past with a closed and underdeveloped China, and now the trickle would become a stream and a big torrent in the near future. So here I give some Industry Info and Life Tips for those who wish to work and live in China.
The Industry
Video game is a booming industry in China. According to App Annie, in January 2020, Chinese games take 6 seats among 10 top grossing mobile titles worldwide. Alongside international giants such as Tencent, NetEase, developers of all sizes prosper in an environment made friendly by governmental supports. Many global companies open studios here, such as UBI, EA, and Virtuos. And every year, major game connections around the world are sponsored by big Chinese companies: Huawei, AdTiming, etc.
In China, the top earning games are mobile and MMO PC games, these are also the local publishers/developers mainly working with. And developers, art service providers, localization support and all types of companies here in the ecosystem making their inputs to globally released titles on all platforms: PS4, Steam, Switch and mobile.
Every year, talents around China and the world flock to Beijing, Shanghai, Shenzhen, Chengdu, Nanjing, and Xi'an, where most big players in the industry reside, to hunt down fortune and happiness.
Working Conditions
There are a lot of foreign people working in China now. They mostly work for global enterprises, embassies and education institutions. Most of them are from developed countries, US, Europe, Japan and Korea. And some are from Africa, India, Pakistan and Mid-East.
In game industry, from a foreign employee's perspective, there are three types of companies here: global enterprises such as Sony and UBI; Small development companies run by a group of westerners, who love living in China; And local companies.
Working for the first two is pretty much the same as for any game companies in the world. And only a few big local companies could afford to hire foreign talents, for example Tencent and IGG. They are typically hired for their language skill, connections or expertise in western markets. So these people often take high positions in global marketing, localization, development, art directing.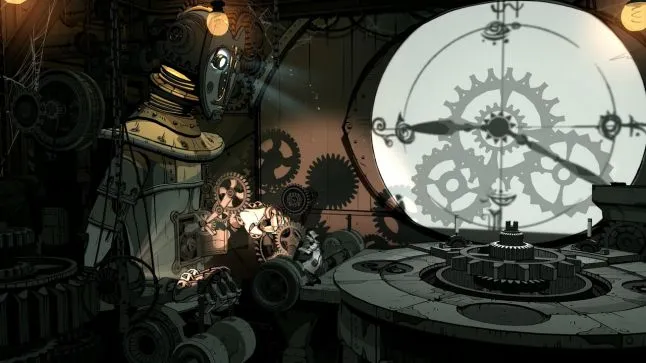 In local companies, foreign employees would mixed use Mandarin and English.
If some could not communicate with Mandarin, the company would often lean to their preferences.
In the past, foreign people often come here with a bossy air, they view Chinese partners as lower people or simply cheap labor. Now with China becoming rich and strong, in most studios, foreign co-workers would work with Chinese people in cordial atmosphere, they listen to their ideas, and eager to learn eastern culture and wisdom from them.
In China, the working hours are from 8:30~17:30(1 hour for lunch), Monday to Friday. And below are Chinese holidays. Many important western holidays, such as Xmas, are not included by Chinese law. However, global companies could have them by their own decision.
January 1st : New year's day
February: 1 week in February or late January, Spring Festival
April: 1 day in early April, Tomb Sweeping Day
May 1s: International Labor Day
June: 1 day in mid June, Dragon Boat Festive
September: 1 day in mid Sep, Middle Autumn Day
October 1st ~ 7th : National day
A career in game industry is often with high tension and overtime working, there's no exception in China too. However, foreign employees here are generally more at ease than their Chinese colleagues, due to difference in workload and financial pressure.
And in most said cities, foreign video game people regularly gather in drinking parties. For example, in Beijing there's a monthly gathering, I call it "mini GDC". Business guys, developers, artists from global companies, indie studios, and a few Chinese people from local companies gather together in a beer bar, to have animated talk and enjoy free pizza and beers offered by sponsors.
Life
As we all know that living in one place is totally different from traveling there. Both would be exciting and challenging in multiple ways if you choose China. Here are some tips of living in said big cities in China.
Renting a satisfied place to stay could be a real challenge in big cities. Here are some different accommodation standards in Beijing. Around Sanlitun, one of the most busy blocks in Beijing, where most indie developers gather, the monthly rent of a 65M2 two bedrooms apartment, is about ¥7500 ($1070). If you wish to take 40 min's drive, the price could drop to ¥4200 ($600), the general condition of the apartments are as below pictures, not so upscale, and you have freedom to decorate it up.
And house rent in Beijing, Shanghai and Shenzhen is significantly more expensive than other cities. This link is the renting house agency Lianjia, you can check the price in different cities/blocks.
Chinese food is famous for its diversity in different areas. People in north parts have noodles as staple food, enjoy light flavored cuisine, while on the contrast people in south parts have rice more often and prefer spicy and heavy taste. If you prefer western food, you can find plenty of western restaurants and buy raw materials, ingredients in big shopping centers like Metro, Carrefour, or order them on Taobao. What's more, ordering takeout food online( Meituan app) is very common and popular among younger generations and white-collar workers. In general the price of a regular meal in restaurants is 1/4 ~ 1/3 of that in Europe.
The quality of running water is not good enough to drink directly. It's an old habit that Chinese people drink boiled water, and now more and more people have shifted to bottled water.
And many global brand commodities are more expensive in China, that you should buy them at home, they include computers, phones, electronic devices, photography gears, branded fashion and bags, leather shoes, etc. And while Chinese people are not in the habit of drinking coffee, good beans are hard to find here, you should take some with you.
And inside most big cities, there are west-towns, for example 798 art zone in Beijing, Xin Tiandi in Shanghai, and Sea World in Shenzhen, where you can find cafes, beer bars, western restaurants and art galleries all over the place. Foreigners flock there to have good time.
It can be said without exaggeration that nowadays living in China, every matter could be handled by a smart phone. Find more info in my Linked-in article.
In order to keep in touch with your family and friends back home via Facebook and WhatsApp, and read news outside of China, you definitely need to install VPN in your phone and PC.
History & Landscape
To many westerners, China is a country shrouded in mystery, an old empire of jade and dragons. Many come to Beijing to admire the Forbidden City, only to be amazed by its sheer scale and the riches of Chinese rulers of old.
And the grandeur of the landscape attracts Hollywood directors to shoot blockbusters like Star Wars and Avatar.
And the holy city of Tibetan Buddhism, is the destination of pilgrimage of Buddhists and travelers alike.
Not to say its unique history, art and culture, they are endless subjects for discussion and research.
Traveling
In general, traveling in China is very convenient.
Most big and middle size cities have their own airports. The tickets are cheap, in most time of the year, you can enjoy 20%~60% discount for most flights. Only during the Spring Festival period there's no discount.
And the bullet trains could reach every province, they usually take not too much time than the flights, with reasonable price. To get somewhere, Chinese people would first think of flights or bullet trains, and often the discounted price of flight is cheaper.
Renting cars is convenient, there are many providers and Apps. With highways running to every city and tourists' attractions, it's divine experience to travel by cars.
In most big and middle size cities, traffic jam is a problem, due to too many private owned cars. Commuting is much faster in Cities with subways, and now subway lines cover 36 Chinese cities, that it's not likely video game people would work in a city without one.
Work & Love
Game people usually relocate to China, for her unique culture & living environment, and for the booming market. And none specifically come here hunting for love, nonetheless, they often harvest the fruit with surprise. Westerners here often date with Chinese people who speaks fluent foreign languages. In a context where very small percentage of citizens are able to handle foreign languages, these Chinese people are usually among the elites who are sunny, well educated, self-made, and knowing how to assume elegant attire and make-up.
And in Chinese people's eyes, western women are tall, with good modeling in body and feature, versus Chinese girls are relatively flat in both; And western men are strong, squared and handsome.
My best friend Mike are the happy one among many, he have come here for a decade, delivered many good earning mobile shooter games, married his Chinese girl and now have a happy family of four.
Procedure
Obtaining a working visa in China is easy, there are many agencies in China doing this business. The bigger part of the question is on your country's side. Generally speaking, the procedure for citizens from developed countries is easy, and more difficult for those from less developed countries. And in generally, people from developed world are welcomed to work in China.
Pandemic
Now as the coronavirus epidemic rampages in eastern Asia, it's not recommended to come to China. Anyone with the plan should wait for a turn of the situation. I will give some updates. Here is my recent report about the matter.
Link:
Conclusion
Although China is not yet a developed country, in the big cities the video game people would work in, the working/living environment is comfortable and friendly, and every aspect of life is convenient. I wish the info in the article would be useful to you, and please leave comments of send me a message if you need more information. Thanks!
I will regularly bring you interesting news/stories from Chinese game industry on Instagram: @sunnypaintermedia, and Twitter: @SPmedia_China, please follow me, many thanks!