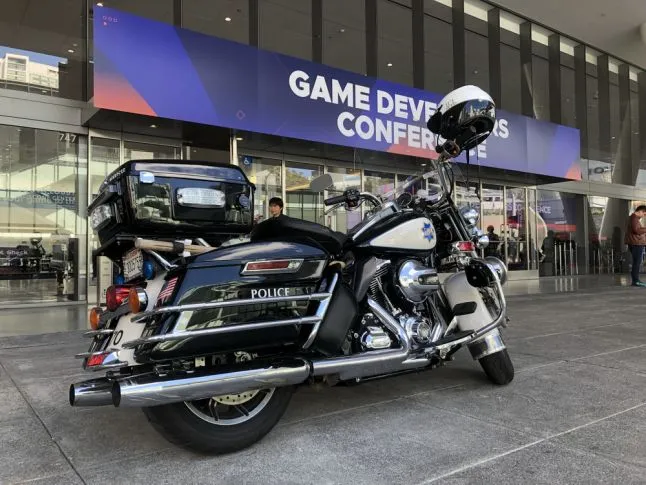 Click here for Chinese version
We are just back home from Pocket Gamer Connection in Helsinki, this is a full experience. We had learnt lots of new stuffs in the industry and met many good people. Our purpose to this type of game events is simple, we are a service provider(Art), we need to get more people know our existence, and most importantly, show our real self to potential clients.
We have attended many events this year, GDC, Game Connection. Here in this article I sum up how to exploit all the features of the events, as a marketing person. I think it would be most useful for service providers (Data support, solution, art, audio, etc). I know what I mention in this article would be childish and no-brainer to often events goers, I wish someone would eventually find a bit of light inside.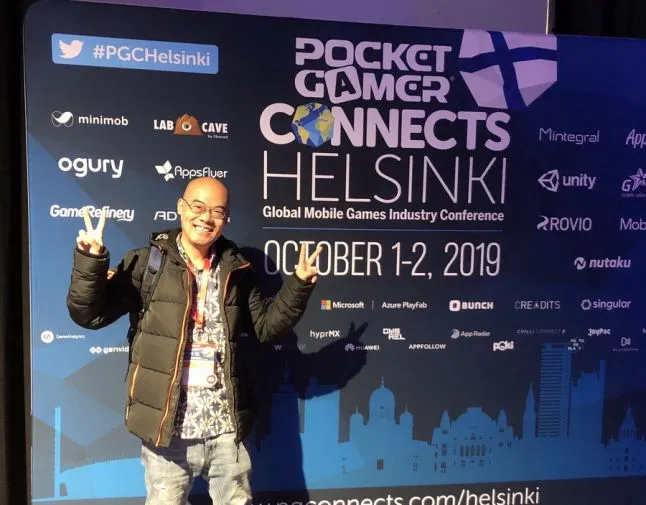 Most events would have these sections: Match & Meet, expo zone, sessions, drinking parties. I will cover each of them.
There're way too many game events around the globe each year, and each going costs time and money. So you must do enough home work to decide which to go. In our case, I lock down a few events, and request the organizer to send me attendee list of the previous events. For example, I have studied the full list of expo booth occupants, and session speakers of the last Gamescom, and get the conclusion that this event may not be a good fit.
When you go to an event, be prepared, do what you should do, be relaxed, thinking you're only going to see a show, don't make solid goals such as how many cards I must send out, how many people I must meet and make how many deals.
Match & Meet
Nearly all the events have this feature. The idea is before the event, the attendees could login to the pitch & match system, to see who will attend the event, and send invitations to meet. Once the request is approved by whom you invite, the system will allocate a table for the meet-up, and then you remember to go to the right table on right time.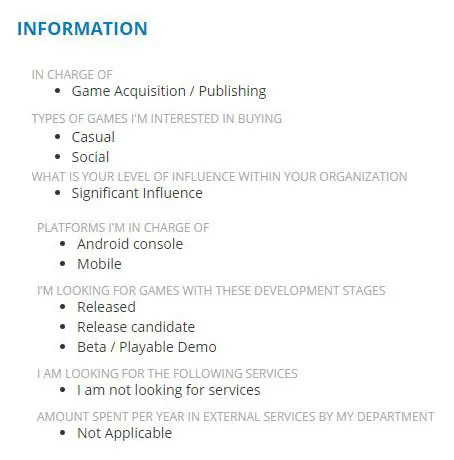 Pay attention to when the pitch & match goes live, for some events it's a month before the event, some it's two weeks. And in the system each attendee's everyday time is broken into slots, 15 or 30 mins per slot, allowing for a meeting.
And don't forget the marketing value of the pitch & match system itself, once you paid the money to be a registered attendee, you become visible on the list, and by good chance many could get to know your company, and even send you invitations!
And for you only have limited slots, you should do homework whom you should invite too.
When another person accepts your invitation, things are quite straight forward, you go wait at the table (remember the right time and table No. and whom. In my case, keep the info in my phone, and a printed double in my bag, in case the phone is dead). Don't be late, be 5 mins earlier there.
And the meeting time is only enough for exchanging general info of each other's company, leaving contact info. Often the real deal is discussed afterward when each one is back home. I give my guests my card, a well designed brochure, and a handcrafted gift from China. Often a good gift will help the guests remember you.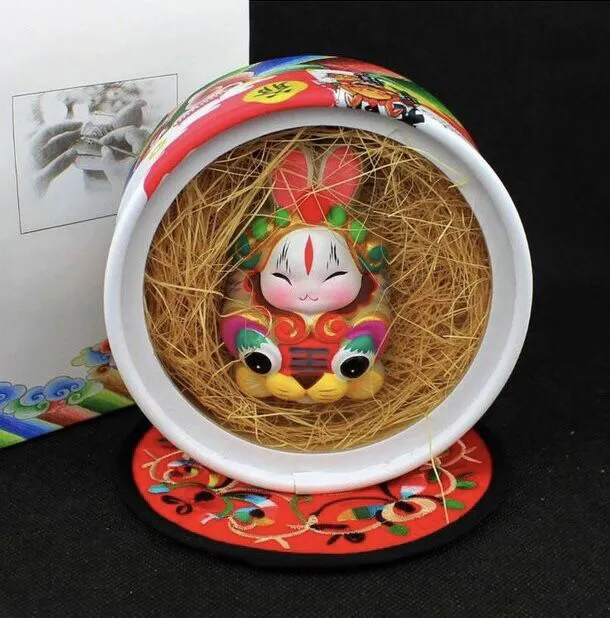 And don't feel dejected that if someone declines your meeting request, by good chance, upon receiving your requests, your guest get to know you and your company. And then send her/him an invitation on Linked-in to connect, and later you can send info of your company. So job is done even before the event!
Understand, in most cases, the guest declines your meeting request, not because she/he is not interested in your service. Just because they too had spent a budget to get limited slots, they are often aiming to see investors/publishers, it would be too much to spend a slot on a service supplier.
And if a guest's company opens a booth in the expo, don't invite she/he to meet through the system, that would only waste each other's slot. Go to their booth, and find a chance to have a small talk.
And go to Linked-in, remember the faces of who declined your request, the chance is good that you would bump into them in the event hall or evening party.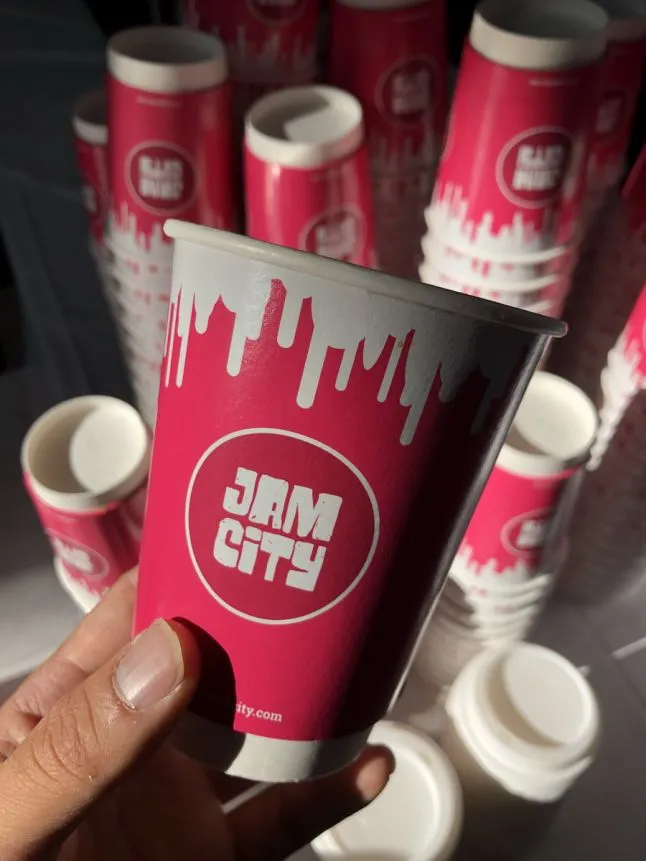 Expo zone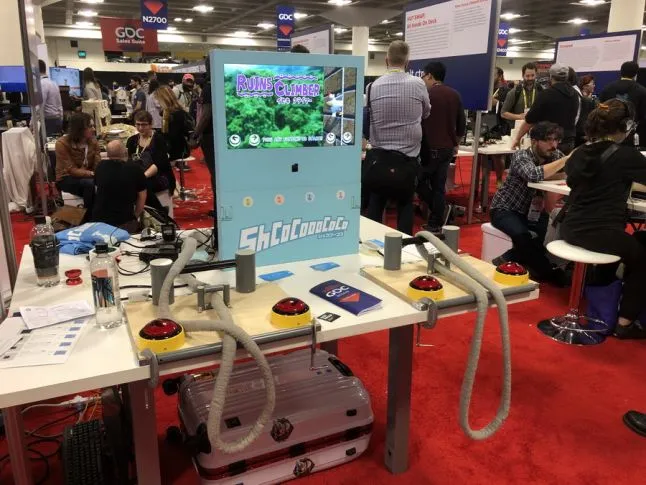 When I go to the expo zone, I would first find out the booths that I'm interested, and talk to the people. I never tell them "My company is offering XX service, this is our info, I'm wondering if you would need our service Ÿ" I never regard the booths only as another place to sell our service, instead, it would be a great place to know other companies and the industry. I ask the booth people to introduce their company, their purpose of being here and what they could offer. They would be excited to talk a lot, and later ask back what I do. Then goes the chance to serve my marketing purpose.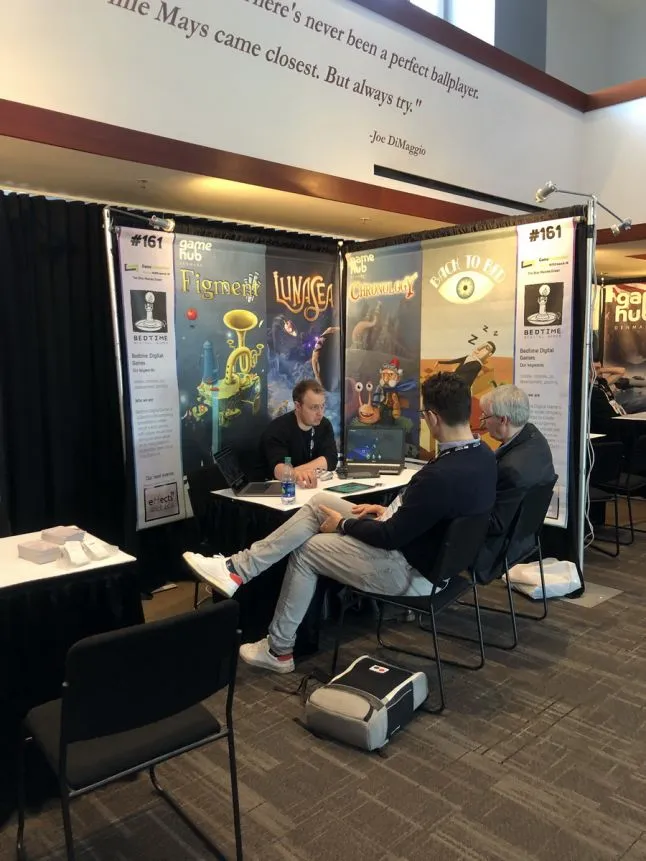 I often mine surprise in this way, this time in Helsinki I met a Finnish data company, they offer similar service as App Annie. Their platform is very useful for us to discover potential clients, through game features.
And you could consider opening a booth too, that could give your company good visibility. Of course it comes at a cost. You should only do that after going to the same event one or two times to decide if it's worth the money.
Sessions
Usually there are many session halls, and during the whole conference period they would hold non-stop turns of speeches. The topics are mostly about business, publishing, and development. Not much about other aspects such as art, graphic, and music.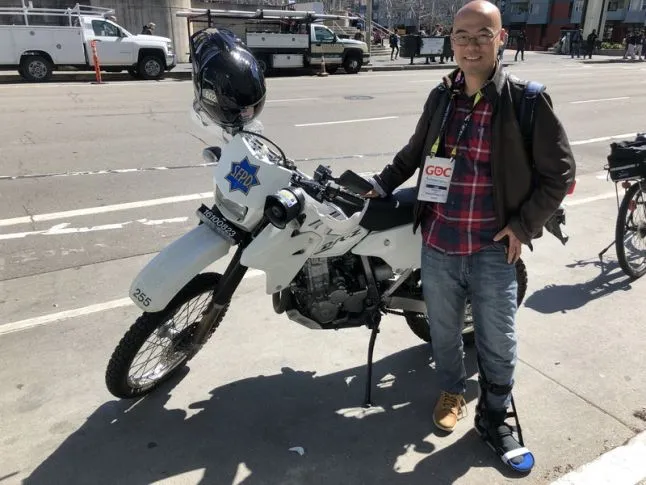 It's a great place for learning, in fact out of my time of meeting people, I'm always in a session hall. Some speakers could be your potential client too. But don't engage them in the sessions, for they are pretty nervous and thinking only about their own sessions, it wouldn't get a great effect. And each speaker would leave her/his email on the big screen, you may contact them later.
Becoming a speaker could also gives your company good publicity. Apply for a speaker, and come up with good contents. For us, there's a bit of problem. We have enough contents for many sessions, and I'm sure a lot of people wish to listen. There are a lot of juice in our knowledge regarding art procedure and treatment, for the making of world leading mobile games. However, most of these are our clients' business secrets, generally we can't get approval from the clients.
Drinking parties
The drinking party is an extension of the day match & meet, and is more important. For you can meet more people, and free to talk to anyone. However in the day activities, you should follow the code I mentioned above, you can't just grab anybody and talk.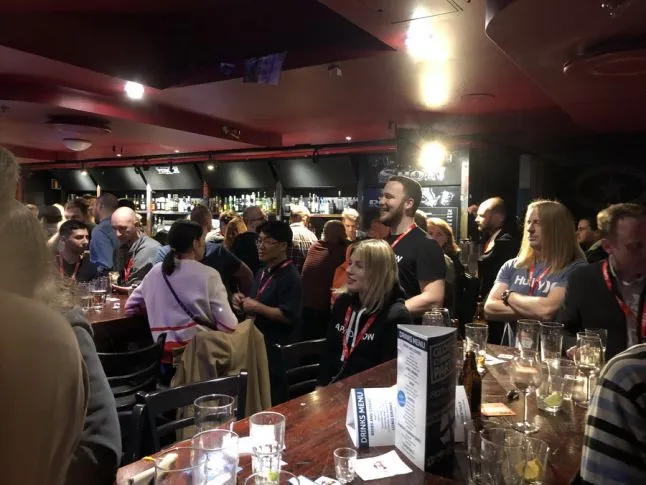 In the party, if I say hi to somebody, they're always happy to talk to me. First about the business of each other, then the industry, and our countries, families. It's in sharp contrast with online marketing. For my experience, if I send our info to somebody online, if she/he is not in immediate need of our service, the message is almost regarded a spam. So this is the value of real people connection.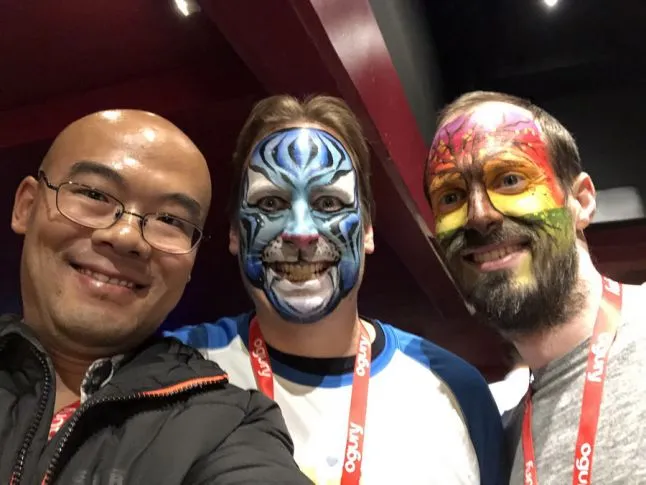 This time in the Helsinki evening party, I'm so lucky to get to know two star producers, of Badland and Subway Surfers. To my surprise, they introduce their games to me in very humble manner, as if they are not household names.
A bit more about business card
We give out a lot of cards in events. It's very important to design the card in simple and clear manner. For we will return home with hundreds of cards. You and your potential partner alike, is more likely to record the card info to disk by card scanner software than hand typing. So the best card is of blank white background, with clear, commonly used fonts. Avoid the following features, they are difficult for scanner recognition:
Heavy graphics,
Too stylized,
Solid color backgrounds (black, green, blue, etc),
Stylized fonts,
Transparent cards
If your card is difficult to read, and if you're not a so important person, it's likely they would just skip you and continue with the next hundreds of cards. You can download the scanner app, and try with your guests' cards to get the idea what is good design.
Example, a scanner friendly card: