The E3 2019 has come and gone. Here at Wiitrans, we have rounded up hot topics and details on how Chinese gamers feel about this year's E3, and share our take as a professional multilingual game localization service provider based in China. We will help you understand what draws Chinese gamers in, and use our wealth of experience in game localization to analyze how relevant the latest trends at the E3 will be to China.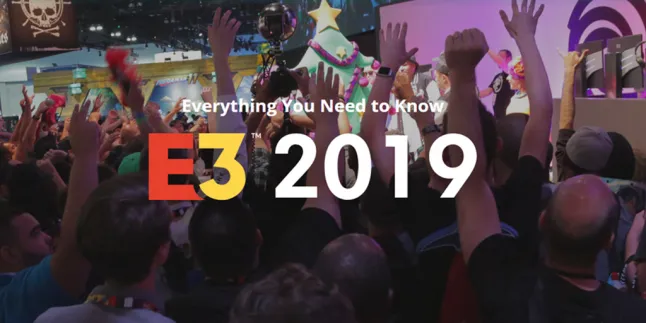 ---
How Chinese gamers have reacted to the E3 2019
China's version of Facebook, Sina Weibo, counted 210 million views and 64,000 mentions of the topic #2019 E3# as of June 15, 11:22 Beijing Time.
Like gamers in other parts of the world, Cyberpunk 2077 was on every Chinese gamer's lips. This was due in part to Microsoft's announcement on the release date and Keanu Reeves' appearance for the game. Another key factor was the news that the game would have an interface, subtitles and full audio in Chinese.
(Cyberpunk 2077 will support an interface, subtitles and full audio in Chinese)
The second most trending topic was the sequel to The Legend of Zelda: Breath of the Wild, currently in development by Nintendo. Next on the list was a new chapter of the Final Fantasy VII Remake by SE. Hidetaka Miyazaki and George R. R. Martin Present: Elden Ring.
The E3 is much more than a platform for the latest games and consoles, but also an indicator for new trends in the gaming industry. Let's take a look at which of the latest trends at this year's E3 will catch on in China.
Remakes of classic games
China was relatively late to the game when it comes to this industry, so many local gamers missed out on a number of classics. From the looks of it today, however, most of these games might not have met high-definition and illustration standards. As such, high-definition remakes of classic games stand to gain a large Chinese player base.
Nonetheless, localization plays a main role in attracting more Chinese gamers. Take Capcom for example. When the publisher released the Resident Evil 2 Remake at the E3 2018, a rare instance in which Capcom provided Chinese translations and dubbing, Chinese local players accounted for one-third of the game's sales worldwide. The following images show a Chinese gamer's collection of 20 different versions of the Resident Evil 2 Remake for various platforms.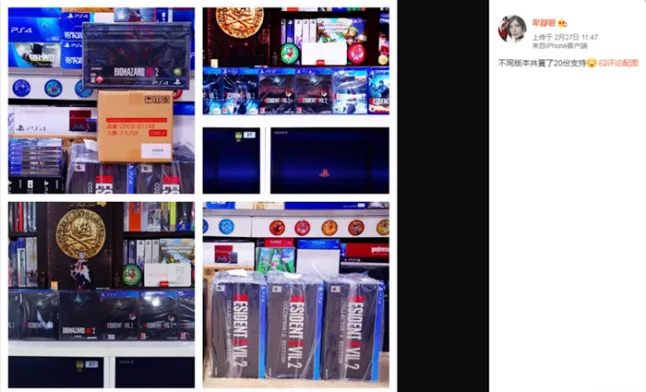 Cloud gaming/Mobile gaming
At this year's E3, we saw the drive of game publishers in exploring new platforms, especially mobile ones.
In March, Google unveiled its Stadia cloud gaming service at GDC 2019. Users of this service can experience games in YouTube or their browser without having to download the game. Microsoft also announced the latest developments with its cloud gaming service Project xCloud. This means that many will soon get to play AAA games on their phones thanks to these cloud gaming services.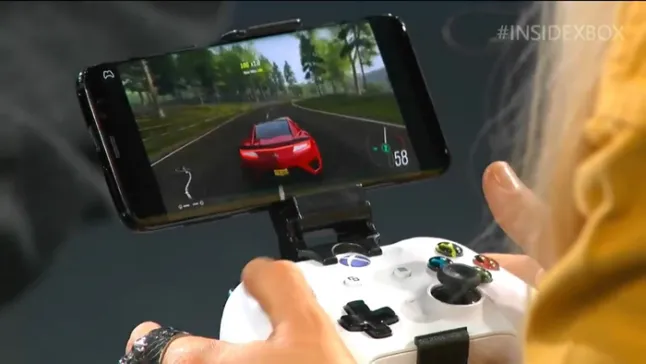 Other publishers have focused on rolling out mobile games. Bethesda has made The Elder Scrolls into a mobile game, following the lead of Ubisoft and Blizzard, both of which made their main works into mobile ones.
China is the country with the highest smartphone coverage rate, and also has the highest spending on mobile games. Based on statistics, there were 601 million mobile gamers in China in 2018, making up 97% of the country's gaming population. The mobile games market raked in actual sales revenues of up to 19.5 billion U.S. dollars. Mobile games are without a doubt a good choice for game publishers who intend to enter the Chinese gaming market.
The E3 2019 has given a clear signal: Gaming publishers are placing increasing emphasis on gaming services. Cyberpunk 2077, the hottest release at this year's E3 would not only come with digital content and additional gaming features, but also subtitles for 18 languages and full audio in 10. This is the very approach that has gotten many Chinese gamers to say, "CDPR (Cyberpunk 2077 Developer), well done. Shut up and take my money!"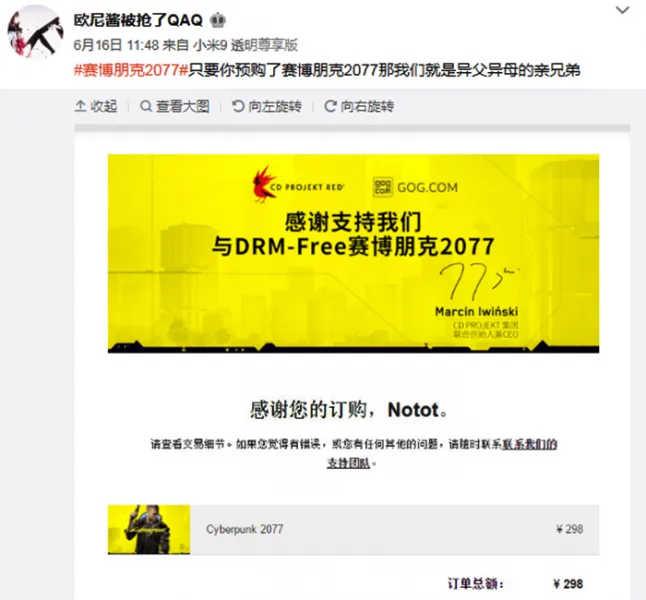 (A Chinese gamer has purchased a game on GOG.com)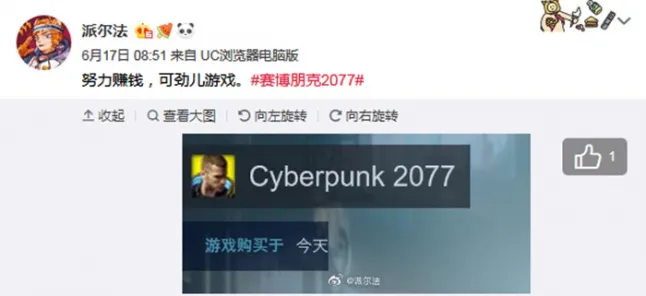 (A Chinese gamer has purchased a game on Steam)
---
Wiitrans hopes that more gamers in China and the rest of Asia can get first-hand access to high-quality games. To this end, we work together with experienced linguists and voice actors specializing in translating various games, who are true gamers well-versed in game terminology and styles. We provides game publishers and developers all over the world with localization services, including translation, dubbing and language testing mainly in Simplified Chinese, but also in Taiwanese Traditional Chinese, Hong Kong Traditional Chinese, Japanese, Korean, Thai and Vietnamese, so Asia's gamers can experience more major international works seamlessly without language barriers.
Check our website:www.wiitrans.com to learn more localization services we provide.