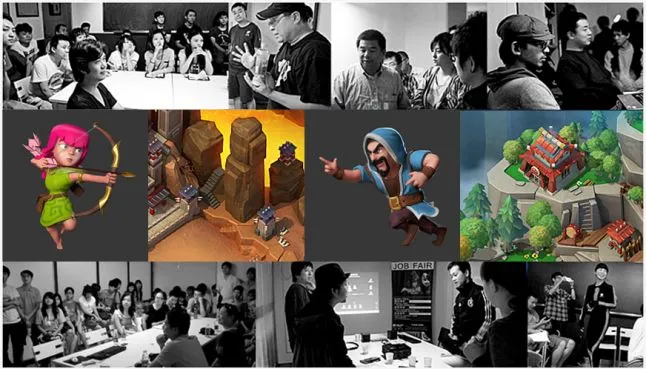 I recently read a Chinese article, titled "My uncle goes bankrupt, the end of low-end manufacturing industry". It's a typical Chinese entrepreneur's story, it goes like this:
"My uncle" runs a company, which makes cheap earphones for some fixed clients in the US and Taiwan. Around 10 years ago, the clients would buy the product at the price of ¥1.8 apiece. And the production cost at that time was ¥1.2, fair business then. And in the last few years, the worker's salary level in China almost triples, they could only strive to produce each earphone at the cost of ¥1.75. While the international purchasing price remains the same, it becomes a very difficult play and "my uncle" eventually shut down the company. Then the clients shift their orders to Vietnam factories, where the production cost is lower.
This story also had replayed again and again in our art outsourcing industry. I have witnessed too many 3D art outsourcing companies in Beijing and Shanghai go bankrupt, due to the same reasons: the hike of the salary, the depreciation of US dollars, and the console game industry continues to go low.
We can't complain that it's a bad time for doing business. In fact, in all time, doing business is a constant struggle. If you want to stay profitable, or even survive, you must know how to play smartly. For today's situation, I sum up a few points of How To here, based on our experiences and those of a few successful Chinese outsourcing studios.
Shift Focus, Work for Chinese Industries
In not very distant past, most outsourcing companies in China, regardless they do art work, music, coding, serve game developers in more developed countries. "Outsource to China" was the slogan. Now the situation is beginning to change, and quickly. "Outsource for China" might become more accurate.
We can expect that in the next 10 years, the population of middle class people in China would reach 500 million, 3 times the number of that in US. This means great demand of contents: Films, animes, games. This volume of consumption dictates that production outsourcing would be in great demand, and the businesses should shift their focus to Chinese market. In the past, mega publishers such as Disney and EA had outsourced art production to around the world. In the near future, there would be many more Disney and EA here in China.
In the last few years, Chinese film makers and game developers are catch up with their US peers quickly. There are many quality productions. I have to admit that their story, characters and game play are not well developed as US productions, however, the demand of art & audio production, postproduction is solid.
So far as I know, those Chinese productions started to outsource art work, VFX to studios in Japan, Korea and Hong Kong.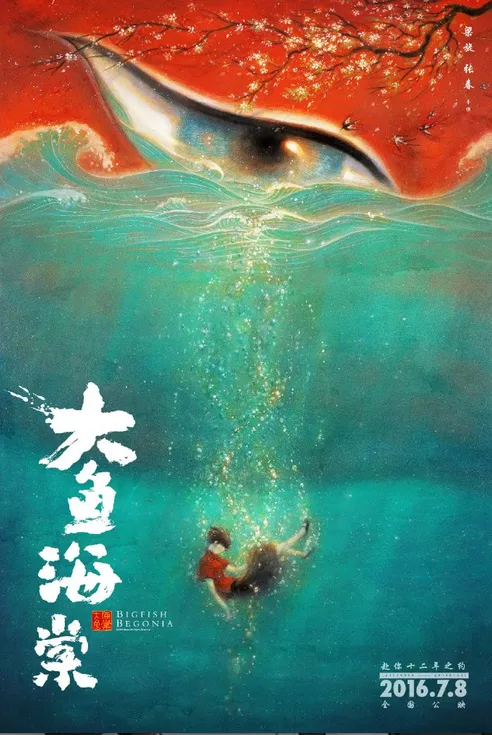 大鱼海棠, A Chinese feature animation hit this year. It outsources large volume of 2D animation to South Korea.
Shift From Selling Simple Labor-Intensive Service to Selling Solutions
Most 3D art outsourcing studios here, are doing very simple job. They take blue prints of characters, vehicles from clients, then make 3D models and textures. My friend Danny is the boss of a pretty big 3D art company, he says this kind of job requires from the artists more in-studio training than art skills. And our company is a 2D art company, a few years ago we mostly did jobs in the same spirit: clients send over concept art, then we polish them up to production art quality.
Then, similar stories of "My Uncle" takes their toll. We're lucky that our studio isn't very big that we survived the impact. As our regular orders are diverted to cheaper places, I would have to think of alternatives.
Well, the logic is simple: We make background art, character art and UI for separate clients, and in most cases they provide the basic designing ideas and drafts. We can package these as a whole and adding our own designing ideas, then we can sell it as a solution!
This idea turns to reality very soon. I find many clients who has limited art support within their team, and them need a partner who can offer them not only art production service, but more importantly, solution making and art design. For example, We have a client in Singapore, a media network company operating interactive kiosks in shops and cinemas. They create short interactive experiences for FMCG brands, based on known game mechanics such as Match 3, Hidden object. They need a full art solution for some of these projects. We work from the pre-production phase, offer them consultation of art style to choose, and the procedure of art production. Then after a solution is greenlighted by the client, we move to production phase, design and then polish the art works to production quality. Essentially, the solution we sell to the clients includes: pre-production, art directing, and full art assets creation.
It's a nice experience for both us and the client. For us, we are relieved from the stress of repetitive polish-up jobs, and get a price which is sustainable for our business; And for the client, a full solution is welcomed. For they could hire less in-house art directors, game designers, that could be very costly on their locations: salary plus several social benefits.
Follow Up the Latest Trends
The need of the market is ever changing, we need to follow up the tide tightly. I have an excellent example that all of us could profit from it. My good friend Greco runs a big art outsourcing company in ShenZhen city, Pixeland. I'm often amazed that he manages to keep a big team and always stay profitable. The key is that they could always adapt their team to new market trends timely. In the time AAA console games are hot, they do high quality 3D assets; And when console games go low, they shift to domestic market, where 3D hard-mid core mobile games prevail; And now they're in talk with several VR game developer. Yes, they are doing well when the others sit idle and complain the good old days of console gaming are no more.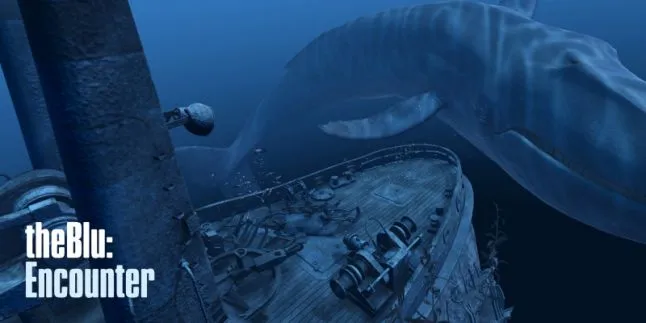 VR programs such as The Blu offer you the experience of intimately interact with the scene objects close-up in front of your eyes. So Ultra-high quality 3D models and textures are required. In the future a full length VR game like this could be expected to be very assets intensive.
I would post regularly--about game and art productio