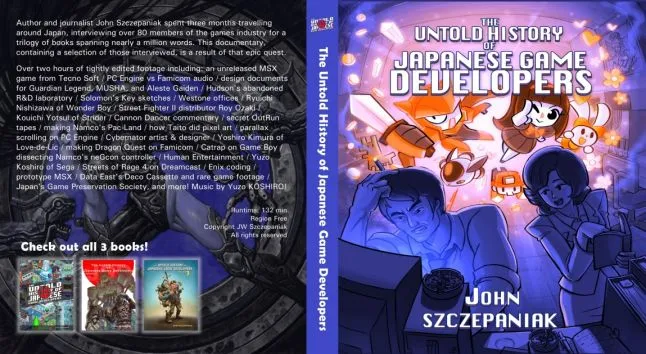 All the video footage previously shown here, of Japanese game developers, has since been re-edited into a Blu-Ray disc and made available on Amazon. It's high-quality HD and also includes more specially shot in-game footage.
Full details here:
http://www.hardcoregaming101.net/the-untold-history-of-japanese-game-developers-blu-ray/
And a direct Amazon link here:
https://www.amazon.com/Untold-History-Japanese-Developers-Blu-Ray/dp/B081WPWM68
If you found the footage shown here to be of value, please consider adding the Blu-Ray to your collection.
Many thanks.
John Szczepaniak