When we start to design a scene, We first read the story of the game, and the client gives us a description document of the scene. The document is mainly about the spatial composition of the scene, and game play items.
A HOPA scene is created by the following steps:
Step 1: Thumbnails
The very first step is to make 3~5 thumbnails for the same scene, that the client would choose one to proceed.
Sorry, I don't have thumbs which our clients would permit to showcase, so I borrow a close sample form the web: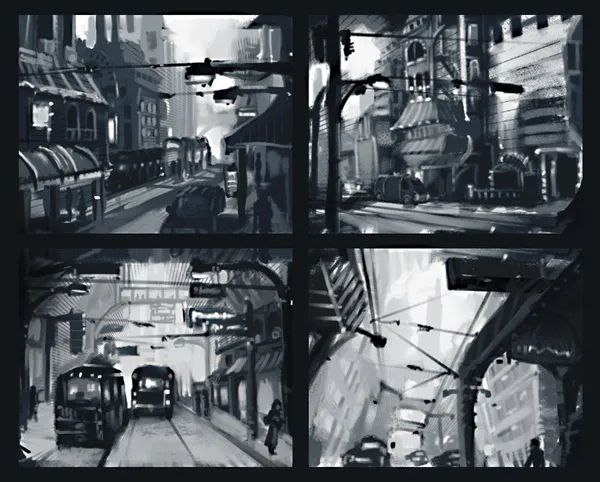 You may call it concept art. You can see the art is very quickly made and rough. It determines the overal tone, compositon and elements.

Step 2: Fine Line Art
After the thumb is approved, we need something more precise to guide the following image production stages, so the fine line art is made:
In some cases, the client will get the line art ready, so we don't need to worry about the design.

Step 3: Color/lighting scheme
Establish the lighting and colors of the scene.


Step 4: Production quality background
After the color/light scheme is approved, we add details to the picture, to finished quality.
Step 5: Game play items, hidden objects
A typical HOPA scene often need lots of interactive items, hidden objects. We add these itmes, after the finished background is approved.