Presented by NVIDIA
NVIDIA is making it easier for developers to build more realistic games. Innovations in AI, cloud gaming and real-time ray tracing are bringing cutting-edge graphics and peak performance to the ever expanding open worlds in games. NVIDIA is also investing in the evolution and evangelism of Universal Scene Description (USD), and building technology for developers to share and collaborate on assets to reduce development time.
Join us this week at the Game Developer Conference (GDC) as we unveil the technology that will enhance virtual worlds.
The Evolution of AI in Gaming
AI in game development has proven to offer unparalleled image quality and performance for the most demanding workflows. NVIDIA Omniverse — an accelerated 3D design platform that seamlessly connects and enhances creative workflows — continues this momentum through the Omniverse Audio2Face app that allows artists to instantly generate high quality facial animation from an audio file.
We've also updated our NVIDIA RTX Technology Showcase, an interactive demo, with Deep Learning Super Sampling (DLSS), Deep Learning Anti-Aliasing (DLAA) and NVIDIA Image Scaling. Toggle different technologies to see the benefits AI can bring to your projects. And for developers who have benefited from DLSS, we've updated the SDK to include a new and simpler way to integrate the latest NVIDIA technologies into your pipeline.
Real-Time Ray Tracing Easier Than Ever Before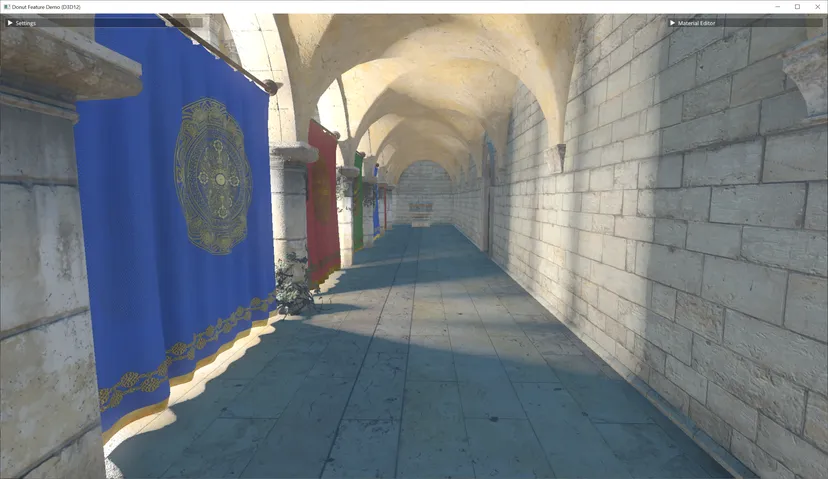 In 2018, Turing architecture changed the game with real-time ray tracing. But this advanced technology isn't just for studios to leverage — with Kickstart RT, everyone can integrate real-time ray tracing in their workflows. Kickstart RT enables developers to quickly and easily include realistic dynamic lighting of complex scenes in their game engines in a much shorter timespan than traditional methods. Kickstart RT is a cross-API, cross platform solution that brings ray-traced reflections, shadows, ambient occlusion and global illumination to game engines.
Traditionally, game engines must bind all materials active in the scene. However, Kickstart RT forgoes traditional Direct3D 12 API requirements and invasive changes to existing material systems by caching direct lighting information into a world space structure that is then used to ray trace different effects.
Cloud Gaming Innovations That Drive Virtual Development
GeForce NOW (GFN) has a network of more than 30 data centers in 80 countries. This infrastructure is now being extended to provide a developer platform that allows game studios and publishers to develop games virtually, starting with playtesting.
In our new and changing world, developers need innovative ways to safely and securely perform this vital part of game development. GFN Cloud Playtest offers a turnkey virtualized playtest workflow accessed through a dedicated portal.
Developers can upload and distribute game builds via the cloud, a coordinator can schedule a playtest between participants anywhere in the world via a dedicated portal, and players and observers can manage their upcoming sessions via the playtest calendar. During a playtest session, a player uses the GFN app to play the targeted game and stream their camera and microphone, while observers watch the gameplay and webcam feeds from the cloud.
Additionally, Omniverse is making virtual development from anywhere in the world simpler than ever before. Nucleus Cloud, now available in early access by application, enables easy sharing and collaborating in real time for 3D assets between game developers.
Pushing Open Standards for Cross-Platform Collaboration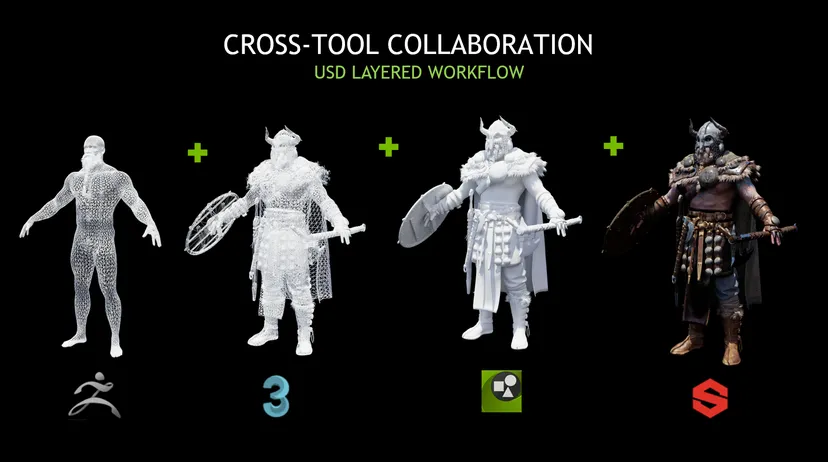 USD is an easily extensible, open-source 3D file framework developed by Pixar that serves as the foundation for NVIDIA Omniverse. USD enables easier asset interchange between disparate 3D design tools, and enables teams to work on complex 3D assets in non-destructive workflows.
In Omniverse, art and content creation teams can achieve live-sync collaborative workflows enabled by USD coupled with Omniverse Connectors — plugins for third party design tools. Today, the Omniverse Connector for Unreal Engine 5 (UE5) is available, and UE5 developers can leverage all of the power of Omniverse and USD.
NVIDIA SDK Updates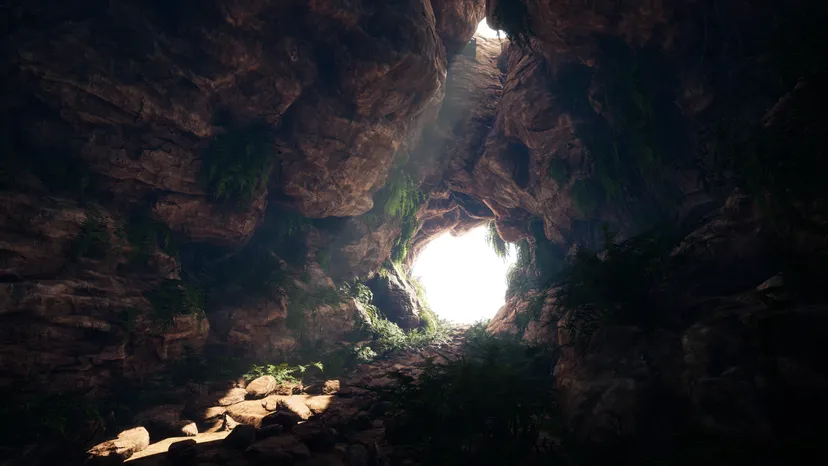 We've made it easier to integrate real-time ray tracing in your games with Kickstart RT. However, for those looking for specific solutions, we've also updated our ray tracing libraries and tools.
The RTX Global Illumination (RTXGI) plugin is now available for Unreal Engine 5 preview. Developers can now get a headstart in UE5 with dynamic lighting in their open worlds. Unreal Engine 4.27 has also been updated with performance and quality improvements, while the plugin for the NVIDIA branch of UE4 (NvRTX) has received ray-traced reflections support alongside skylight enhancements.
RTX Direct Illumination (RTXDI) has received image quality improvements for glossy surfaces coming later this week. NVIDIA Real-Time Denoisers (NRD) introduces a path-tracing mode within the sample application, optimization passes for specular and refraction motion vectors, and a new performance mode that is optimized for lower spec systems.
We've recently announced new latency measurement enhancements for NVIDIA Reflex that can be seen in Valorant, Overwatch and Fortnite. These new features include per frame PC Latency measurement and automatic configuration for Reflex Analyzer. Today, Reflex 1.6 is available to all developers — making latency monitoring as easy as measuring FPS.
Lastly, game developers can find additional free resources to recreate fully ray-traced and AI-driven virtual worlds on our resources page.
Exclusives for Game Developers

To celebrate the art of machinima, NVIDIA partnered with iconic Halo Red vs Blue studio Rooster Teeth, Offworld Industries, Taleworlds Entertainment, and Piranha Games to announce the #MadeinMachinima contest. Devs have a chance to win powerful NVIDIA Studio laptops, specially designed for content creation, learn more about participating here.
Join us this week at the GDC to learn about the latest innovations from NVIDIA.