To say that Runescape developer Jagex has been busy over the past few years would be an understatement.
In the space of 24 months, the UK company completed its first acquisition of an external studio in U.S. developer Pipeworks, pushed even further into multi-platform development with the launch of Runescape on mobile, and welcomed a new owner into the fold after it was bought by global investment company The Carlyle Group.
Those changes arrived off the back of five consecutive years of growth at Jagex, with the company pulling in record revenues of £110.9 million ($128.5 million) in June 2020 driven by "all-time peak" Runescape membership that was achieved during the COVID-19 pandemic.
It's an impressive roll call for a company and franchise that have been kicking about for over two decades, but how does the studio intend to build on that long-term success? It's a question we put to Jagex vice president of product and player strategy Neil McClarty during our recent trip to Gamescom 2022.
Started from the bottom
"We were obviously blessed to welcome back a ton of players during the pandemic," says McClarty, "[but] the team have been on a really good trajectory for a while. Old School RuneScape membership is at the highest its been within that whole 20 years of running the franchise."
McClarty notes that bringing the franchise to mobile has turned Runescape into something of a "lifestyle MMO." It's now more accessible than ever, meaning players can fit it around their schedules as we ebb back towards normality following the pandemic. "Players can now check in while they're commuting, for example," he continues. "It's become a game they can dip in and out of at their own pace, which is great."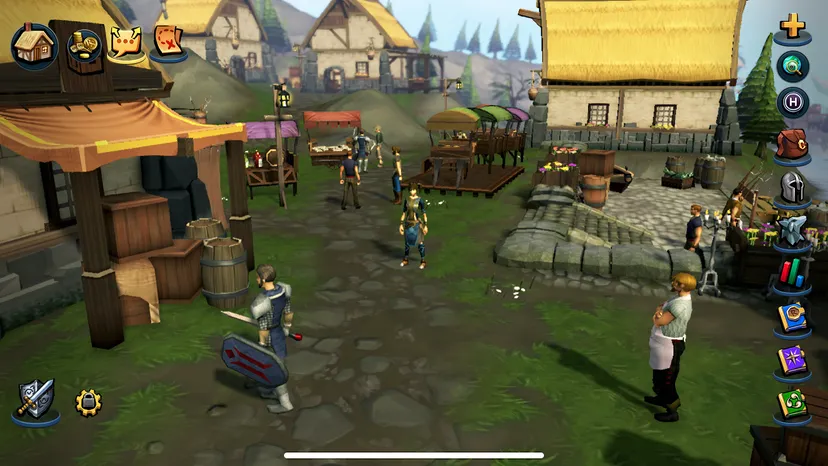 Indeed, McClarty says Runescape's broader design, production, and business philosophies have been built to better accommodate players. For instance, Runescape favors a drip-feed approach to content drops that ensure people don't get left behind if they happen to miss one of the bi-annual world-altering events that other MMOs sometimes favor.
"We believe in deep community-driven online experiences. In terms of being a game as a service, we look at how we're delivering regular content drops -- so we don't do three to six month gaps between updates. We're doing something every fortnight," adds McClarty. "We've learned over the years that if you're not shouting regularly, there'll always be something else to draw people's attention away. So we work really hard to make sure that the community doesn't forget about us."
Beyond that, McClarty states Jagex is still passionate about being a subscription-based business at its core, and that means it needs to create value for players. People who're forking out regularly for Runescape will expect a certain return on that outlay -- particularly in an era where there are a multitude of subscription offerings across film, television music, and video games all vying for consumer attention.
"[As a consumer], you want to be able to understand what you're spending, and where you're spending -- so you'll probably be asking the question 'am I getting good value from this?' That has sharpened our thinking around subscriptions and making sure we've got content that's not just regular, but also what our community wants."
Player Power
Jagex has a community team that's in constant conversation with players to assist the studio in creating content that ticks the right boxes. For instance, every single piece of Old School RuneScape is put to a community vote before it gets made. If an idea doesn't get approved by 75 percent of votes, it doesn't get made. For McClarty, that shows Jagex is willing to create and sustain a "genuine dialogue" with players -- and it seems like the studio is reaping the benefits.
"We normally have a 90 percent approval rating from the community," says McClarty, explaining how Jagex has gotten better at knowing which ideas to pitch to players over the years. "For instance, if we were doing a big expansion -- such as a set of raids for Old School called Tombs of Amascut, which launched recently -- it'll have been part of a dialogue for many months, until the point of actually polling. So players are aware of what the reward structures are, and they've already given feedback on it. So when you're polling, it's almost like the final anointment as opposed to 'yes' or 'no,' because we've already had those conversations with them."
Although some might have reservations about championing "player power" by involving their community in such deep discussions, McClarty explains that Runescape's longevity means that most players have accumulated a deep understanding of what makes the franchise tick.
"Runescape has been running for 21 years, and Old School will turn 10 next year," he adds. "We've got a lot of players who've been with the game for a long time. Our average players have been playing for almost a decade, so these are people who are passionate and loyal."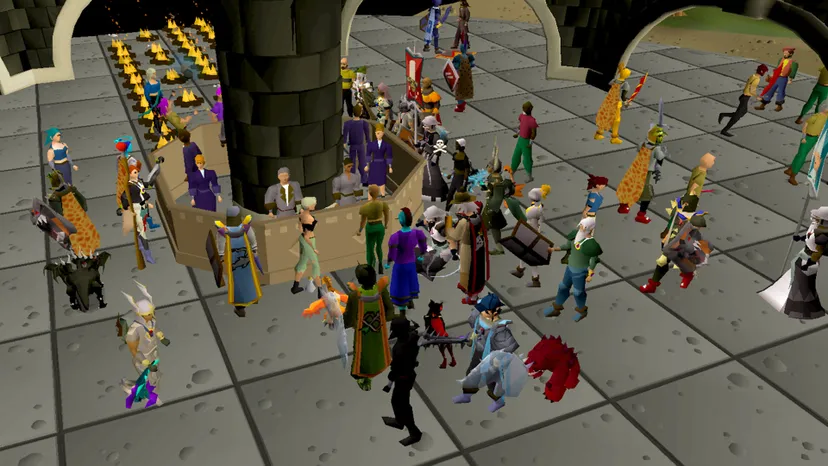 There are new players still finding the franchise on platforms like Steam and mobile, and despite the unwavering commitment of its core community, Jagex remains keen to bring new faces into the fold.
"We also launched on Steam last year, and that really helped bring in some fresh blood alongside the big swell of people who came in during the pandemic," continues McClarty. "I think, if anything, our job now is to retain those high levels and continue growing with different inorganic options, like the Pipeworks acquisition."
Discussing the Pipeworks deal, which has brought a work-for-hire studio with over 200 employees into Jagex's development arsenal, McClarty explains Jagex has a "pretty clear idea" of how it wants to utilize the team to expand its business over the next two decades.
"We want to continue to run our live games successfully for another 20 years and beyond that. We want to supplement the Runescape franchise. We think there are new experiences within the Runescape IP that can take it to new audiences. We've been working on some unannounced games that will be RPG at their core.
"There are clearly genres that intersect. We're not going to be doing Runescape racing games anytime soon -- but everyone know we've explored genres like Idle and Survival in the past. So there are lots of different adjacent RPG genres that, when combined with Runescape, we think there'd be some magic there."