[This unedited press release is made available courtesy of Game Developer and its partnership with notable game PR-related resource Games Press]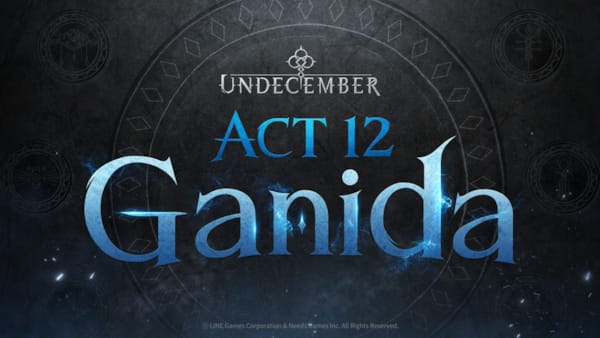 ■ New Act12 'Ganida'
1. 'Ganida'
'Ganida' is the twelfth act of 'Undecember' and is set to be updated on April 27th.
The upcoming update for 'Ganida' will feature a large-scale story update following the new episode 3 'Ortemis'.
In the oceanic nation of 'Ganida,' Rune hunters can enjoy new stories and contents.

2. Basic information of 'Ganida'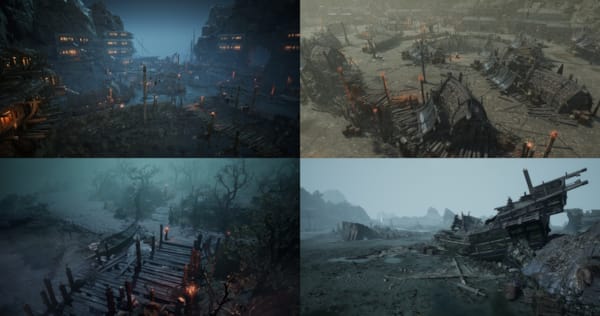 <IMG: New areas of Act12 'Ganida'>
(1) 18 new stages have been added
'Ganida' consists of 9 themes and 18 stages. As the 'Ganida' region is primarily set on the sea, the newly added stages also reflect the characteristics of coastal terrain.
Users entering Act 12 can explore new areas such as 'Plankland', 'Stardust Mud Flats', 'Coastal Forest', 'Lonely Stone Path', 'House of Stenella', 'Throat of Greed', and enjoy the new story.
With this, a total of 20 new runes have been updated, including 13 new skill runes and 10 link runes. The maximum level for rune growth has been expanded to level 40, allowing for more powerful skills through rune growth.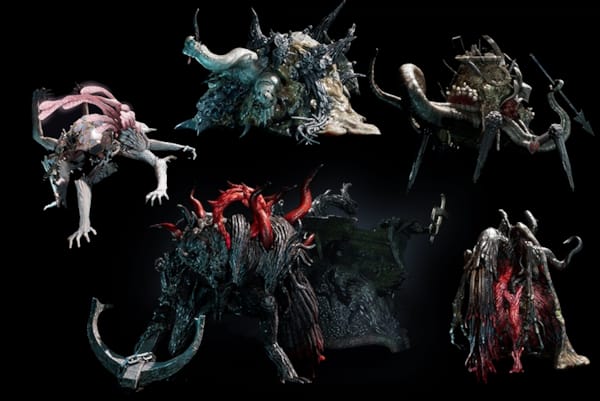 <IMG: New Bosses of Act12 'Ganida'>
(2) New monsters and bosses
While playing 'Ganida,' over 40 new normal monsters appear. Additionally, six new boss monsters have been added, including 'Lighthouse Keeper Ohorz'. 'Four-legged Bartus', 'Luchebrama', 'Castilla the Swimming Fortress', 'The Golden Ring'. Random buffs that apply only to these boss monsters have been added to stimulate users' desire to challenge themselves.

(3) Adjustable Act difficulty
The 'Challenge Mode' is also applied in 'Ganda,' following 'Ortemis.' The Challenge Mode of 'Ganda' is designed to be suitable for users who have cleared Act 11 in the same mode. It is more difficult than the difficulty of normal, so users can expect greater rewards like 'Stardust of Evolution Ⅱ.'
The difference between the "Normal" and "Challenge" difficulty settings are as follows:
- In 'Challenge Mode', party play is not possible.
- When playing in 'Challenge Mode', chance to revivals for three-times during boss stage is limited.
- If you change the difficulty level from 'Normal Mode' to 'Challenge Mode', the previously generated 'Chaos Dungeon' will be closed.

■ New contents with new story

<IMG: New weapon: 'Bow Gun'>
1. New weapon: 'Bow Gun'
'The Bow Gun' is a unique weapon used only by pirates at Elderridge Bay, which fires small explosives attached to small bolts.
The 'Bow Gun' can be equipped as a dual weapon or a single weapon, and when equipped as a single weapon, the 'Ammo Belt' can be equipped as a sub-equipment.
In the The Bow Gun, there is an unique overheat gauge system, which is different from other existing weapons. When using skills with this weapon, the gauge fills up and if it reaches a certain level, it enters the "Overheat" state, preventing the use of skills.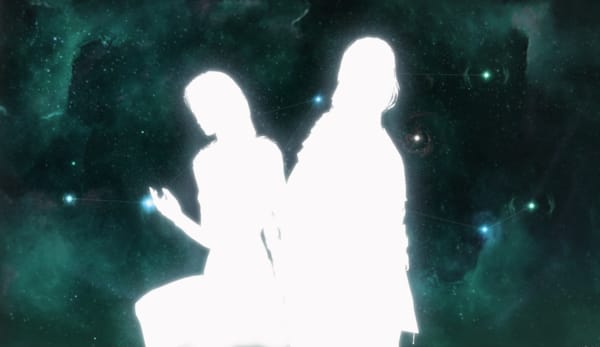 <IMG: New solo content: 'The Throne of Time' >
2. New solo content: 'The Throne of Time'
'The Throne of Time' is introduced for the first time in this update, which is a constellation exploration linked to the past memories of a specific character in the 'Undecember' story.
Users can peek into the past memories of 'Aranea' and 'Creuze' from Episode 3 Act 11 'Ortemis' and strategically choose the next stage using emotions such as joy, sadness, anger, and delight as important resources in the Throne of Time, a constellation exploration content introduced in this update.
The Throne of Time also has the feature of increasing the probability of obtaining rewards or increasing the amount of rewards obtained depending on the user's memory choices. Through this content, users can obtain 'Zodiac Stones' that can be equipped with Zodiac Traits.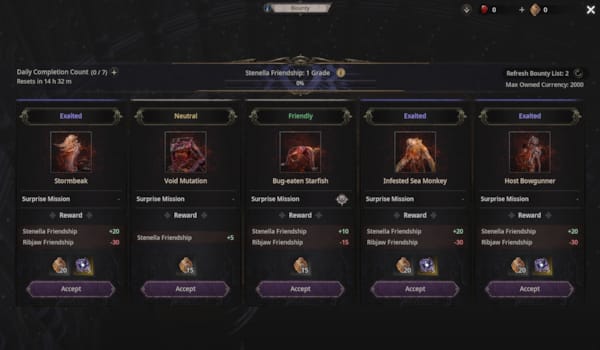 <IMG: New content of Act12 'Wanted'>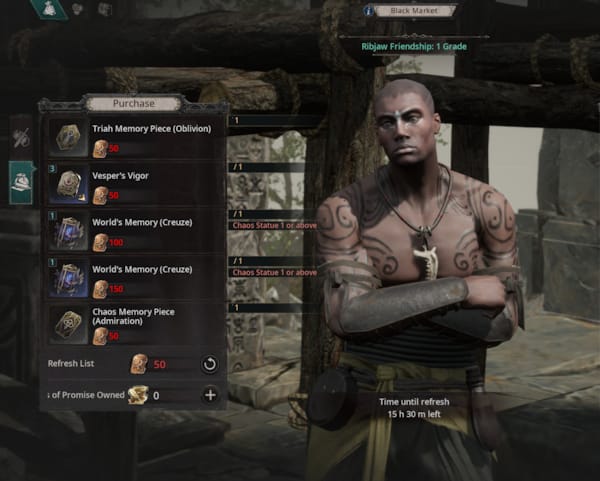 <IMG: New areas of Act12 'Black Market'>
3. New content: 'Wanted' & 'Black market'
'The Wanted' is a new content where players can receive missions from either 'Ribjaw' or 'Stenella' factions to defeat specific monsters in the Chaos Dungeon and obtain 'Pirate Coins'.
It can be accessed by visiting two hideout points located in the "Saluto area", and becomes available after completing the Act 12 'Towards the Future' quest.
By using the bounty obtained through a wanted content, users can purchase goods from the black market operated by each faction, and the products in the black market are updated at regular intervals.
In addition, there are artifacts that can be equipped to characters and can only be obtained from the black market.
This content enhances the fun of playing Chaos Dungeon and provides an opportunity to obtain rare items and artifacts available only in the black market. Users can also aim for a chance to get great loot.

<IMG: New Stage Event: 'Serpens Statue'>
4. New Stage Event: 'Serpens Statue'
'Serpens Statue' is a new stage event added in the "Ganda" update, and it has a chance to appear when entering the Chaos Dungeon.
When accessing 'Serpens Statue', several special monsters are summoned, and if you defeat them all, you can receive rewards. The main rewards of 'Serpens Statue' are items related to artifacts that can be obtained from the black market.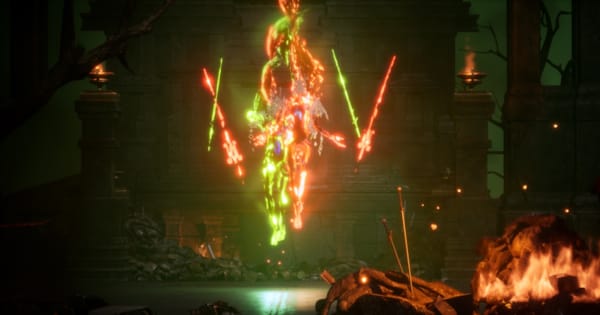 <IMG: New Decent Raid Boss 'Deliverer of Judgement: Evermund'>
5. New Decent Raid 'Deliverer of Judgment: Evermund'
A new Decent raid content, 'Deliverer of Judgment: Evermund,' targeting users who have achieved level 95 or higher, makes its debut in this update.
The matching personnel for this raid is 8 people, and cooperation with fellow Rune Hunters who enter the raid together is crucial, along with the user's own skills.
The raid boss, 'Deliverer of Judgement: Evermund,' is a powerful monster at level 130 that has both "fire" and "poison" attributes. Clearing 'Evermund' can reward you with a 'Magic/Rare Rune Stone Selection Box,' where you can obtain 'Gemstone of Courage' and '120-level Rune Stone.'

■ Season Mode
1. Basic information of Season Mode
'Season Mode' is being further enhanced with the addition of the update on April 27th, providing users with even more fun and challenging elements through combats and item farming for growth, which are the core of the Hack-and-Slash.
UNDECEMBER's season Mode will operate on a 3-4 month basis. The goal is to provide users with a fresh hack-and-slash experience by offering a growth sensation that is about three times faster than the existing game contents. Users can create new characters before starting Season, and when the season ends, they can continue to play with the character they grew in season mode in the Standard Mode.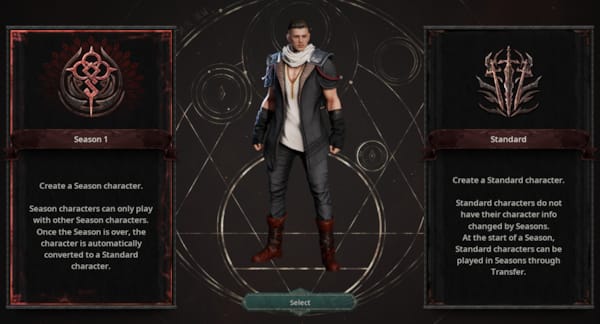 <IMG: Before starting 'Season mode', players can create new characters to in this mode>
(1) UNDECEMBER's Season Mode?
UNDECEMBER's new content, Season Mode, will begin on April 27th. With the start of the first season, users can create New characters to grow in this mode. They can also continue to play and grow their characters in the Standard Mode using existing characters. With the addition of the Season Mode, both the drop rate of items and the character growth speed have increased in both modes, allowing for more exciting gameplay than before.
Characters grown in Season Mode will be transferred to Standard Mode characters after the season ends, and they can continue to enjoy playing in that mode. In the first season, no separate detailed modes will be added, but from the second season onwards, detailed modes such as "Solo Mode" and "Hardcore Mode" will be added according to difficulty to further enhance users' sense of challenge.

(2) Differences and similarities between 'Season Mode' and 'Standard Mode'
1) Differences
In the Season Mode, a new character is created each season, starting from level 1, with a focus on novelty and challenge. On the other hand, in the Standard Mode, players can continue to enjoy gameplay with their existing characters, including those that have been moved from a previous season.
In the Standard Mode, players can share items and resources such as equipment and runes that they have acquired while leveling up their characters.
In addition, there are challenges that only Season characters can participate in, and completing these challenges results in Season-exclusive rewards that can be used in the Standard Mode after the Season ends. Rewards such as costumes and pets can be used in both Season and Standard Modes.
Rankings are calculated separately for each mode, and players receive ranking rewards based on their position in each mode. Some content, such as 'Alchemy', 'Black Market', 'Title', 'Achievement', 'Mastery' are operated separately in each mode. Therefore, after the Season ends and a character is moved to the Standard Mode, the higher value between the two modes is used as the standard for integration. This is also applied to content such as 'Chaos Statue Level' 'Chaos Compendium' 'Item Compendium' and 'Relic' as well as in content that has a limited number of attempts such as mileage.
Regarding currency, purchased currency such as "Diamond" and "Ruby" can be used regardless of the mode, while currency obtained through gameplay such as "Gold", "Stones", and "Coins" are separated and can only be used in their respective modes. When a season ends, all currency and items obtained through gameplay will be transferred to the Standard Mode. However, the Coins obtained from the wanted quests will disappear when the season ends.

2) Similarities
With the addition of the 'Season Mode,' character growth speed (including item drop rates) is adjusted to be faster, and this adjustment is also applied to the 'Standard Mode.' The feature is characterized by a reduction of about three times compared to the previous value.
Accordingly, starting with the first Season update, balance adjustments and system improvement updates will be made sequentially. In addition, items that enhance convenience and beauty, such as inventory expansion, pets, Zodiac Walker, and costumes, can be used without distinction between modes. Also, previously purchased items such as warehouse slots or pets can be used without mode differentiation.

(3) Details of Updates and Changes related to the addition of 'Season Mode'
1) Expanding Tradable Items!
With this update, the types of items available for trade through the auction house and 'combined auction house' will be expanded. Users can trade items they have obtained through gameplay in a more diverse manner, and can also more easily acquire items necessary for character growth.


<IMG: Basic inventory slots will be increased from 150 to 300>
2) Basic inventory slots increased!
The default inventory (in a character) provided to users will be increased from 150 to 300. As the hack-and-slash genre typically involves farming various items throughout gameplay, the increased default inventory slots will make item management much more convenient for users.
Meanwhile, users who have previously increased their inventory slots with currency will receive a refund with this update.
3) Guild member benefits increased!...Guild system revamped!
The method of activating guild buffs within the guild will be revamped. Previously operated as "guild buffs", it will be changed to "personal buffs". Guild members can purchase the same buff multiple times (up to 6 hours), making it easier to utilize guild buffs.
4) Changes to Rune Balance and Engraving System!
In an update reflecting user feedback, there will be changes to the way runes and inscriptions work. The awakening effects that can be obtained during inscription will be changed from "random" to "specified." This means that users can specify the awakening effect they want, reducing the burden of inscription.
Along with this change, as part of the "Season Mode" addition and "Global Service Integration," the balance of "Skill Runes" and "Link Runes," which had some differences in certain items by region (Korea/Global), will be adjusted equally. The balance of runes that were relatively unpopular will be completely revamped, improving the usefulness and diversity of runes.
5) Account-wide sharing for Alchemy System! Changes in Slot Expansion Method!
The "Alchemy System" has been changed to a mode-specific account-sharing content, where all characters within each account in both Season and Standard modes will share the same Alchemy slots. This allows users to quickly develop a variety of characters at a faster pace than before.
In addition, the expansion method for "Alchemy Slots" has also been changed to a new format through content achievement rewards, such as unlocking through gameplay and purchasing through an "Access Pass" system. Some sockets will be unlocked through gameplay, while the rest can be activated through a "pass." For previously purchased slot expansions using in-game currency, the spent currency will be refunded.
6) Faster and more diverse growth experience! Experience point adjustment for growth-oriented content & shortening of period for periodic content!
Through the update, the required amount of experience points for growth-based content such as "Rune Growth," "Characters," "Relic," and "Mastery" that rely on acquiring experience points will be adjusted. This is to alleviate the burden of user growth and provide a more enjoyable experience in growing faster.
In addition, the new content cycle for periodic content, which was previously operated every three weeks, will be shortened to two weeks. As a result, users will be able to enjoy a wider variety of content within the same time frame.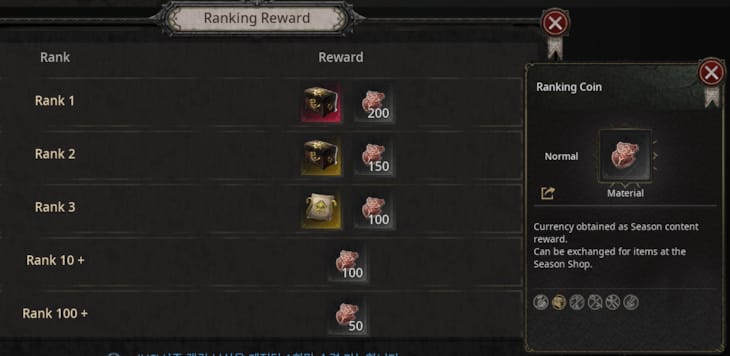 <IMG: Season Ranking & Reward>
7) Season Ranking and Ranking Shop"
Rankings are calculated separately for Season Mode and Standard Mode. In addition, a Season-exclusive ranking, which only allows Season characters to participate, has been added. The information recorded in the ranking is registered under the name of the character with the highest score in the account. As a ranking reward, ranking coins are given, and decoration items can be purchased at the Ranking Shop.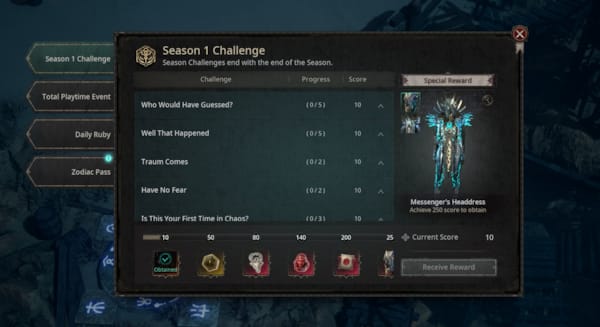 <IMG: New Seasonal challenges will be added>
8) Seasonal challenges added!
New season-specific challenges will be added that only season characters can participate in. Clearing these challenges will grant season-exclusive rewards. Account-wide rewards such as costumes and pets obtained through season challenges can also be used in the standard mode while the season is ongoing.
9) Other changes
: The level of the Chaos Statue will be divided into each season and standard mode during the season, and it will be expanded to allow up to +20 levels with Chaos Cards.
: To lower the barrier of utilization for crafting, levels will be removed. Instead, additional materials will be inputted based on the selected option suffix tier and item level. Resources previously invested in character level-up by existing characters will be refunded based on the ratio.
: Various event stages will be introduced in episodes and Chaos Dungeons to enhance the fun factor of gameplay.
: "The Throne of Time" content will be simplified, and event elements through this content will be added, expanding the fun of enjoying the characters' past.
: The 'Raid' content will be removed. Instead, 'Decent Raid' will be further enhanced (divided into Normal and Hard modes) and the rewards for the Decent raid will be more detailed, allowing for more enjoyable and less burdensome raid play as long as the conditions are met.
: The waiting period for deleting created characters will be changed from the previous 3 days to 3 hours. In addition, the system rules for character name reuse will be changed so that the character name of the deleted character can be used again after the character deletion is completed.

■ Enjoy without borders!...Integration of services!
With this update, global services will be integrated, allowing previously region-specific content to be standardized based on global service standards.
As a result of this service integration, not only the previously server-specific 'auction house', but also a 'Combined Auction house' that can be participated in by users around the world will be newly established. This is expected to increase the fun of gameplay as well as the fun of using the integrated exchange.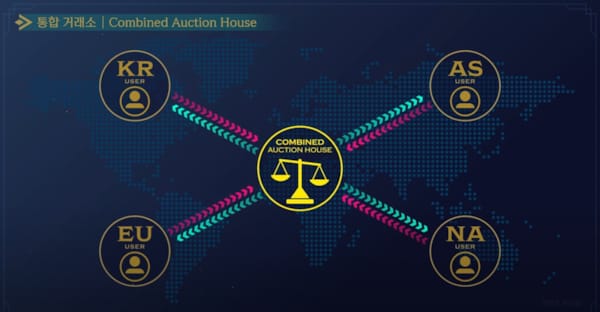 <IMG: Through 'Combined Auction House', all server's items can be traded>
1. New 'Combined Auction House' is added!
With the service integration, the new 'Combined Auction House' where all servers' items can be traded is newly established. Users can trade various items registered in regional servers such as North America, Europe, Korea, and Asia in the Unified Exchange.
The existing Auction house, which was operated by server, will also be maintained. The functional differences between the Auction house and the 'Combined Auction House' are the ability to "bid" and some trade item categories.
Only "immediate purchase" transactions are possible in the 'Combined Auction House', and some items cannot be registered. In the existing Auction house, bidding function can be used as before, and all tradeable items can be registered.
The 'Combined Auction House' and the Auction house are operated separately in "Season Mode" and "Standard Mode", and items and rubies not received in the auction house prior to service integration will be provided via in-game mailbox.

■ Revamp of the Store with a focus on customization, convenience features, and auction house!
The Store of UNDECEMBER will be revamped with a focus on the auction house, customization, and convenience functions, with a notable increase in the number of items available in the auction house.
This is due to the addition of the Season Mode, which allows for the trading of previously unavailable items such as charms and rune stones, providing users with even greater farming enjoyment.
Additionally, the Store will be updated to provide more convenience, such as adding alchemy slots as a benefit when purchasing a pass.

■ UNDECEMBER Related Videos
UNDECEMBER Act 12 'Ganida' PV: https://youtu.be/_hEezJBQvw8
UNDECEMBER Act 12 'Ganida' | Skill Preview: https://youtu.be/An_Y6ytdEl0
UNDECEMBER 1st Season update PV: https://youtu.be/k4rXutFEBeg

■ UNDECEMBER Related Links
Act12 'Ganida' update Pre-register: https://event.line.games/ud/ganida
Steam: https://store.steampowered.com/app/1549250/UNDECEMBER
Google Play: https://play.google.com/store/apps/details?id=com.linegames.udg
App Store: https://apps.apple.com/us/app/undecember/id6443444355
YouTube: https://www.youtube.com/channel/UCO1YHH625KZdI66PjAEHDWQ
Discord: https://discord.com/invite/Q7syAnHfha

UNDECEMBER
Development /
Service
Needs Games / LINE Games Corporation
Genre
Hack & Slash ARPG
Platform
PC (Steam, FLOOR)
Mobile (Android / iOS)
Schedule
Global – October 12, 2022
South Korea – January 13, 2022