Presented by PTW

With a Discord server recently reaching one million members for the first time, the scale and complexity of management is increasing. Social media channels like Twitter and Facebook are often the standard brand channels of choice, but Discord is increasingly becoming an important space for community management--and a major platform for developers to engage with players.
We're seeing more and more game developers and publishers interested in engaging with players on Discord; the recent PlayStation partnership is a great example of its increasing importance and reach. Some developers have even begun moving their communities over to the platform entirely.
What is it that makes Discord such a prime location? Why are communities drawn to it? What does the platform offer that makes it so compelling and unique?
Why Discord?
With so many digital platforms out there allowing a brand to talk to its fans and followers, you may wonder what makes Discord stand out. At its core, Discord provides ways for users to directly connect with, talk to, listen to, and interact with each other–not just via text but through voice chat and video. The platform was built for conversation from the start: a space for like-minded people to gather, communities to grow, and content creators to talk with their fans. Its primary objective is easy, free-flowing communication.
Discord also lets players broadcast livestreams of the games they're playing, allowing real-time engagement and interaction to be even more personal and direct. Additionally, with carefully curated channels, there are numerous opportunities to easily search for and foster fun, creative UGC creation and sharing.
Unlocking its potential
Customizing a game's Discord server with custom roles, banners, emojis, and built-in bots allows for powerful brand and community engagement. Such customization requires some level of coding, structural organization, and user management, but done properly, it's a fantastic way to leverage your IP and digital assets to build and maintain a strong community.
As with all digital spaces, there can be challenges to unlocking Discord's full potential. With social media, perfecting both the right content and the right format for your audience is a huge task; going viral is the desired goal for any brand's content. Also trying to figure out your brand's presence and personality... what clicks with the community you're talking to? Engaging on Discord poses some of the same challenges, but there are others unique to the platform.
Visually and structurally, servers are easy to set up. Discord was designed for communities to easily gather, grow, and engage. Establishing your space and visual brand is straightforward. Creating custom emojis for an even more personal and official touch is easy and setting community guidelines is a highly recommended part of server creation.
The challenges specific to Discord lie more in how to make it effective and powerful, in a way that benefits your community, team, and game. For example, efficient and helpful moderation is a big priority for a space like Discord, and it's something that's spawned many plug-ins and bots. Keeping your community spaces positive, welcoming, and safe is essential to fostering a healthy community, so having the right process in place really matters.
A clear, organized, and intuitive server structure is essential. This makes it easier for your community to navigate and engage. It's simple to set up your channels, roles, and permissions, but making them work in a way that requires less manual intervention and better automation requires a bit of 'under-the-hood' work.
You need to be proactive and do some clever Discord dev work to unlock the sharp processes, flows, plug-ins, or bots that add value to you and your community. This is extremely valuable when you want to build intuitive plug-ins to manage multiple languages and regional channels; bots to assist with moderation or quick media content search; or technical flows that allow quick bug reporting and constructive game feedback loops to support your Live Ops workflow. This can be exciting, rewarding, and engaging for a community and can make a Discord server really stand out from the competition. An extraordinary Discord server is one that smoothly and efficiently caters to its community, welcoming fans with highly relevant, engaging content, as well as being easy to use.
Our approach
"We enjoy Discord's flexibility in customization, which gives you a lot of control to personalize and build your channel," says PTW Player Support's recently appointed Global Head of Player Community, Nee Nguyen.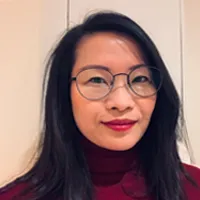 "Our team are gamers themselves. We're a part of many gaming communities, so we know what's important to players and what they value. Discord is an important platform, and we believe it can play a vital role in nurturing great communities."
Our community management approach to Discord, like other platforms, is to be the essential bridge between a team, a game, and its players. We strongly believe in listening and talking with players, so facilitating two-way conversations and fostering engaged, creative, and positive communities are our priorities. Being a global team also helps us to apply our knowledge and experiences to different communities and audiences.
Discord is a powerful platform for community management efforts. However, it does require expertise to understand its core principles and structure; to fully maximize its potential to stand out from the crowd; and to create a community space that players really want to be a part of. We see it being a key community channel and part of core community management efforts going forward.
- - -

PTW is a boutique-with-scale games services company with 35 offices in 11 countries worldwide. Our range of services include art production, game development, quality assurance, player support, localization, localization QA, voice production and data collection. The PTW Family of Brands includes SIDE, 1518 Studios, Entalize and OR Esports. Visit www.ptw.com for more.