Remedy Entertainment's revival of Alan Wake sees the developer bring back its winding, complex game about horror storytelling in a bold new way. Along with the return of the troubled, reality-bending writer, a new protagonist named Saga Anderson enters the horrifying and supernatural fray. But Saga's unique place in the main story pushed the developers to come up with a compelling way to structure the game's parallel stories and how best to portray the newest character.

We spoke with Alan Wake 2 creative director Sam Lake and game director Kyle Rowley about building the character of Saga Anderson, who is also the first Black protagonist in a Remedy Entertainment game. In our interview, we talked about how the character fulfills a specific need that was vital for the sequel, the creative process for building the character, and how Saga Anderson took the longest of any Remedy character to nail down.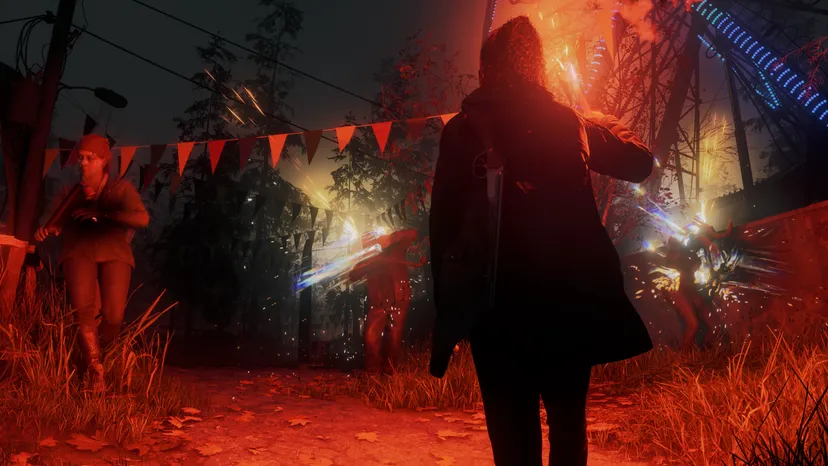 A new perspective, a new vision
As Remedy Entertainment's first true survival horror game, the sequel leans deeper into the experience of carefully maneuvering and surviving a hostile world where reality is being invaded by malevolent forces. But while the haunted and deeply troubled protagonist's return is a key focus, it's not the only story Alan Wake 2 has to tell. According to the creative leads of the game, the character of Saga Anderson was initially born out of a need to offer a new perspective following the 13 years since Alan Wake's debut.
As an FBI agent and investigator, Saga Anderson (portrayed by Melanie Liburd) takes a more pragmatic and analytical approach to understanding and combating the dark forces at work, which presents her as an effective foil to Alan's metaphysical and full-on supernatural storyline. Along with her partner Alex Casey (portrayed by Sam Lake and voiced by James McCaffrey), she eventually gets caught up in the larger story, with her own narrative and history being rewritten by The Darkness, and must use her brilliant deduction and her "Mind Palace" to uncover the mystery. The framing of Saga Anderson as an outsider exploring the Pacific Northwest and being pushed into the story was intentional, but for the developers, the focus still remained on Saga having agency and that her story would not be secondary to Alan's plot.

"It is important to say that, even though this is Alan Wake 2, this is just as much a Saga Anderson game," said creative director Sam Lake. "Our starting point in this whole thing was that we will have two protagonist characters who are equals and with different points of view. It is a 50-50 split. A lot of this story deals with Alan Wake (voiced by Matthew Porretta and portrayed by Ilkka Villi) and the supernatural lore established in the area, but it is just as much a Saga Anderson story. She will be learning a lot about herself that she wasn't necessarily aware of, and, in many ways, she's exactly the character she needs to be for this story."

As the first Black protagonist in a Remedy game, Saga Anderson also offers a particularly unique perspective on the type of adventure/horror experiences the developers have made, which take inspiration from Finnish folklore and the surrealist works of filmmaker David Lynch. For the devs at Remedy, Saga was a character that the developers spent extra time with getting right due to the importance of her perspective, and ensuring that she wouldn't be on the sidelines.

"[Saga] is the first Black protagonist for our games, and there are also multicultural aspects to the character as well," said Lake. "We establish early in the game that her family from her mother's side comes from Nordic countries. So even though she isn't necessarily that connected with it, there are aspects for us developing this game from Finland that are kind of close to home to us as well. So these different aspects coming together to form a very unique and fresh character in that sense, that was a big part of this and very interesting to us. But we understand representation, and we take that very seriously. We do take our characters and stories very seriously, all in all, but a lot of thought and dedication especially went into Saga."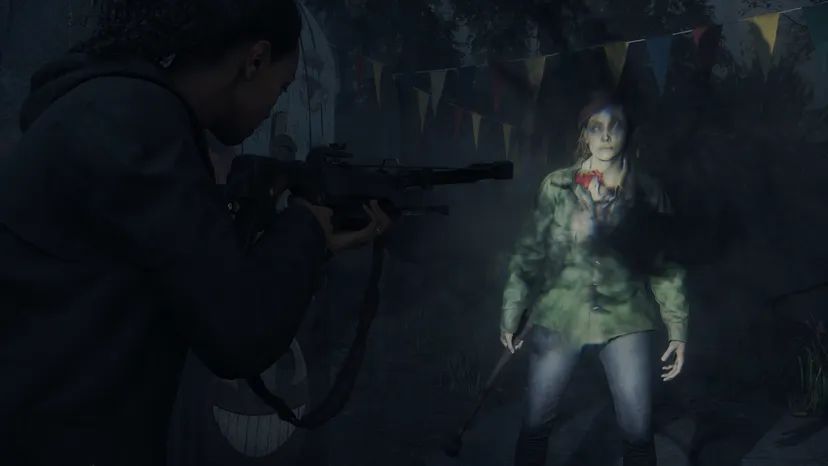 Finding Saga Anderson
For creating Saga Anderson, the developers at Remedy took a different approach compared to the process behind other hero characters, resulting in a more organic creative collaboration across different disciplines at Remedy Entertainment and outside parties. Along with working with story and narrative consultant Kim Belair of Sweet Baby Inc. to refine the character voice and story arc, the key creatives of Alan Wake 2 also worked extensively with the actress playing Saga Anderson, Melanie Liburd, who offered suggestions and other insights that led to the Saga Anderson seen in the final game.

"I think that it took us a long time to find Saga," said Rowley on the character. "It was an interesting process, we had an idea in our head on what that character could be, but then, as the character evolves over time, being open to changing her based on input from the actors and from external sources really opened things up for us. I think that's important for us as a studio to be okay with, because we don't do it very often for our characters, this idea of how to create a new hero character, so it is kind of a big moment for us, and it was definitely interesting for me going through that process."

When it came to making Saga Anderson, it was about ensuring that one of the leads, a person of color who is core to the story, had a clear role that complements Alan's side, but also works independently as its own experience. This also was true when it came to ensuring that Saga's take on the familiar detective archetype—seen in other media like Se7en, Silence of the Lambs, and True Detective (which Rowley mentioned were clear references by the devs)—felt unique and true to Remedy's world. Saga also happens to be a mother trying to balance her family life and her career while facing supernatural threats as well. It's an interesting dynamic because it immediately gives Saga, an outsider in many ways, an immediate pull into the larger story.
Lake stated that he's drawn to the detective archetype based on his work from Max Payne, but working on Saga and fleshing out her character allowed Remedy to show a different type of detective in Alan Wake 2.
"Hannah Price (performance director), Melanie, and myself would spend a lot of time together talking about Saga and filling in the blanks in her background and persona," said Lake. "We shot some material and kind of watched what lands well, and that let us continue driving more scenes, react to that and really tailor it so that Mel's performance and who saw Saga were coming closer, closer together so that we get this kind of believable character out of Saga."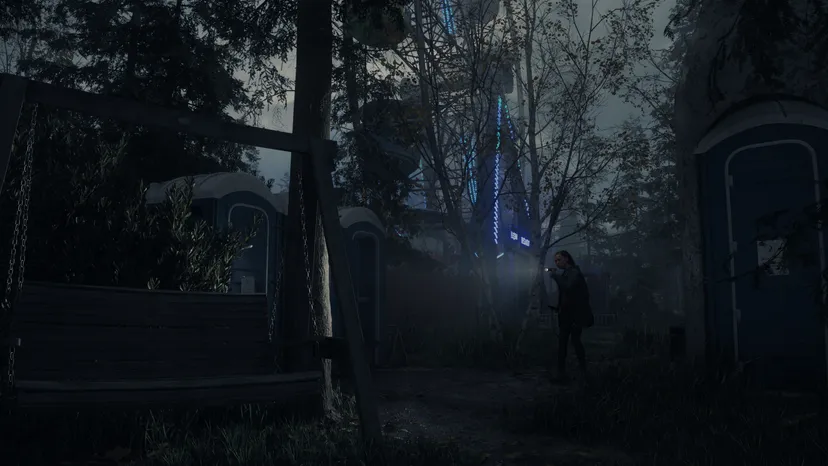 Two stories, one plot
Alan Wake 2 is an ambitious revival of a cult-favorite horror game, but it's clear that Remedy Entertainment took special interest in fleshing out its world and the characters that inhabit it. This is the case for protagonist Saga Anderson, but also for Alan Wake 2's other new character named Kiran Estevez (portrayed by Janina Gavankar), an agent of the Federal Bureau of Control, who Remedy Entertainment features prominently in Alan Wake 2 and further establishes the connective threads to the Control series.
A common complaint for the portrayal of PoC characters in media is that creatives tend to tokenize characters of color to fit certain plot points and themes. This leads to moments where characters of diverse backgrounds lack agency, and whose stories only serve to benefit another's. But Saga's piece of the story is crafted with a level of insight and respect for her place in it and for the agency she does have. This presents her as a character that's not a side story, but a compelling main arc on its own that hits at emotional chords unique to her story. And that is the intention by the developers at Remedy.
"Alan Wake 2 is clearly the biggest game and biggest story that we have ever created," said Lake. "I would say that our past learnings in working closely with actors and the process of iterating and finding the character, in some ways, taking everything that we knew before and applying it to this, but also from the perspective of wanting to get better with it and be more ambition with storytelling overall, is that we did put a lot of effort and dedication into building her character and kind of in a new way now finding this balancing act with two hero characters."
"In that aspect, comparing it to some of our earlier games, it's almost like creating two games, at least when it comes to the narrative aspect of it," he continued. "[Alan and Saga] do share verbs and they do share gameplay mechanics, even if they're totally different on each side of the story, but the amount of intensity of the story and with that character-related material, there is much more of that. So yeah, a lot of dedication and work has gone into this to make sure we got it right for both."