Presented by CG Spectrum

With an estimated 2.5 billion gamers worldwide, and global market revenue expected to total $218.7 billion by 2024, it's a promising time to move up or into your game development career.
But how can you stand out from myriad talented competitors vying for the same jobs?
You only have to glance at what the biggest games companies are hiring for to recognize a significant pattern — it's a balancing act between three important skills:
Technical ability
Soft skills
Specializing
Industry veterans will tell you the same thing. Nourishing these three areas will set you on the path towards future-proofing your career in games.
As one of the top 20 game development schools in the world, CG Spectrum has factored these three areas into its game development courses to help graduates develop a competitive edge when applying for jobs.
Here's a closer look at each area.
Technical ability
Becoming proficient in the tools you'll need to do your job is essential. Research game development roles and scour job listings to understand the kinds of tools being used and skill level employers are looking for. Then invest time mastering them.
Adding proficiency in Unreal Engine to your toolkit is a great way to get ahead. Its growing popularity and enormous versatility are creating many opportunities for developers with Unreal Engine know-how. Unreal Engine TD and CG Spectrum mentor, William Faucher asserts:
"There is a HUGE demand for Unreal Engine artists, and now's the time to get as big of a head start as possible."
Tribute to Halo, by Unreal TD and CG Spectrum Real-Time Mentor William Faucher

Soft skills
When hiring new staff, game studios aren't just looking for someone with software and pipeline prowess; they require problem solvers, excellent communicators, and team players.
A high EQ (emotional quotient) and AQ (adaptability quotient) can help secure your next games job and stay in demand in your chosen field. One of the best ways to evolve your EQ is by building meaningful relationships with mentors and industry professionals who can provide guidance.
Specializing
Specializing in a key area of game development not only helps you find a job that's the right fit, but you'll also present better to employers — being able to provide a strong CV and portfolio that matches your intended profession.
Maxine Schnepf, CG Spectrum's Career Development Manager, says:
"Showcasing specialized skills is the best way to get the attention of a recruiter or hiring manager, and the ability to share concrete examples of how you've put these skills to work in your portfolio is key. Listing them in a resume isn't enough, it's important to show what you can do so that companies can see where you fit on their team when they check out your projects."
Identify where your passions lie — is it in game design, programming, game art, or real-time 3D and virtual production, for example? Explore different game development careers to see what you're most interested in pursuing.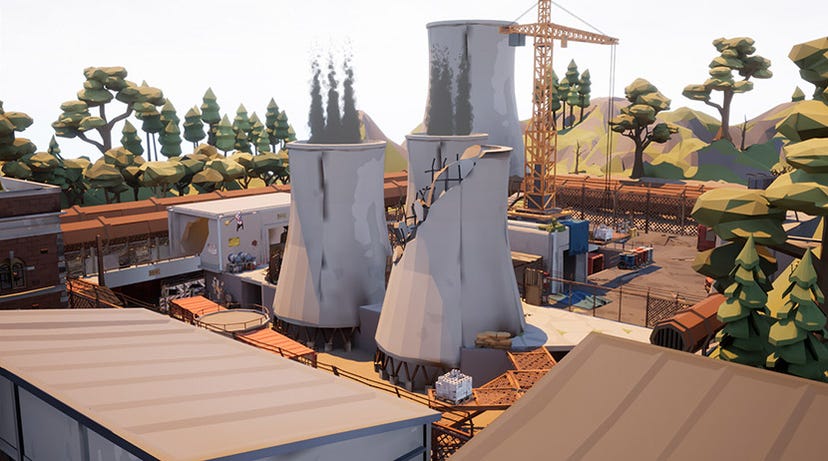 What's next? Carving your niche in games
There are many different paths to your dream job. There's no shortage of online tutorials to help you build your skills and portfolio. The ability to network with game industry professionals and leverage your network to find out about job opportunities will also help you get closer to your career goals.
If you're looking for more structured training to fast-track your career, CG Spectrum's online game development courses include mentorship from industry professionals (150+ industry experts who have worked at major studios), personalized critiques on your work, and industry insights to ensure you'll gain plenty of soft skills as you carve your niche in games. You'll also have access to a career development manager to assist with portfolio and interview preparation, teaching assistants if you hit a hurdle, and peer-to-peer support via CG Spectrum's vibrant online community.
An Unreal Authorized Training Center and Unreal Academic Partner, CG Spectrum's career training not only benefits you technically with an industry-approved curriculum, but encourages you to think critically and problem-solve for real-world situations.
Here are some of the game development pathways to choose from.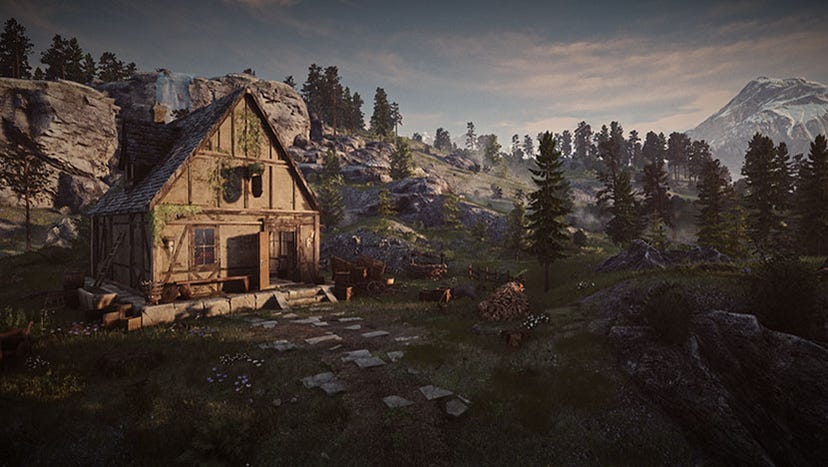 Game Design
Anyone can come up with a great concept for a game; being able to execute these ideas successfully takes knowledge and understanding. CG Spectrum's game design course teaches you how to design, validate, and develop your game ideas and bring them to life in a playable game prototype.
You'll build immersive game levels using Unreal Engine, combine gameplay systems to create more engaging experiences, and understand what it takes to create a fun game. You'll also increase your capabilities in other areas such as communication, an essential component for documenting and pitching your game.
The game design program's mentors have worked for top AAA studios and can offer first-hand insights into the industry. The curriculum was developed by award-winning game designer and executive, Troy Dunniway, who has worked with major studios like Microsoft, EA, Ubisoft, Insomniac, Disney, and Samsung.
"We give students practical hands-on skills to incorporate gameplay and storytelling into their games. They learn the theory and how to apply it in a real-world scenario, how to write a game design document (like Ubisoft or EA would use), and develop a pitch deck so they know how to sell their product. Then we teach them how to build it in Unreal Engine and make it playable and fun."
Troy and other mentors strive to ensure you'll learn both hard and soft skills to prepare you for a successful game design career at a major AAA game studio, working on popular, large PC/console games or smaller Indie projects.

Game Programming
Using C++, CG Spectrum's game programming course helps you build the credentials studios are hiring for — including more advanced uses of Unreal Engine such as character animations, particle effects, serialization, loading, and streaming levels.
With growing player expectations, game elements like high-end graphics and artificial intelligence require more time and planning to enhance user experience. This demand has generated new jobs, which are often more specialized, particularly at larger game studios like Blizzard Entertainment, Electronic Arts, and Ubisoft.
While at Ubisoft, CG Spectrum Game Programming Department Head, Firas Hosn implemented artificial intelligence for AAA video game franchises such as Assassin's Creed. According to Firas, a big misconception about game programmers is that they have little say in the design or direction of a game, which is untrue.
"Being the one implementing the core features, you know the limits of the engine and tech being used, and you need to be able to communicate and collaborate with other disciplines," says Hosn, highlighting the importance of developing these soft skills.
Firas harnessed his own professional progression to develop the game programming course, providing expert industry guidance and personal learnings, including debugging tips, memory considerations, and scalability awareness. You'll finish the course with a playable game and a solid understanding of Unreal Engine's user interface and tools.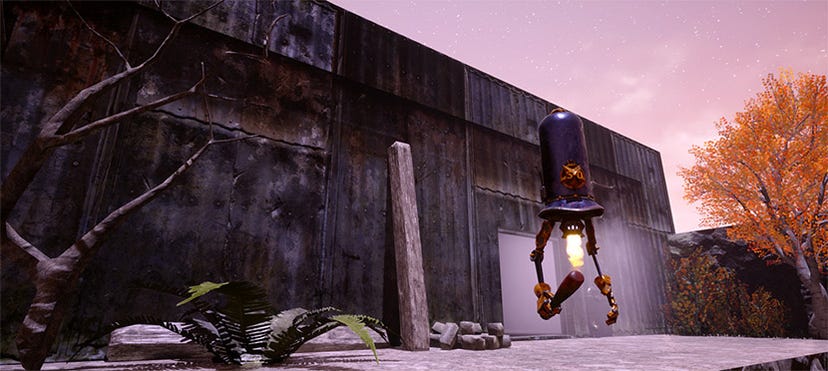 Real-Time 3D & Virtual Production
For the more visual creators, CG Spectrum's real-time 3D and virtual production course pathway starts off with game art and animation essentials — building high-quality functioning characters and scenes within Unreal Engine, to prepare you for a career as a real-time 3D technical artist.
You'll learn Unreal workflows between Maya, Motionbuilder, and Substance Painter, including character setups from start to finish, and work towards creating a cinematic scene using characters, rigs, and motion capture with the understanding of how to create your own from scratch.
"Technical animation is one of the most overlooked skillsets when it comes to almost any real-time production. The workflows are changing for the better with every release, and the opportunities within this space are still largely untapped," says Simon Warwick, Animator and Foundations Department Head at CG Spectrum.
Once you've developed a good understanding of the real-time animation pipeline you'll move into world building and virtual production in Unreal Engine and create your own microcosm populated with digital humans.
Throughout the course you'll gain practical job experience while also learning the underlying values of a cinematic experience — a vital component in any type of virtual production, including games.
"I've seen my fair share of students who were very apt from a technical perspective; they knew all about the newest plugins, the latest patch updates, and tools. But, their biggest drawback was a lack of understanding of the fundamentals of art. If you don't know how to apply the fundamentals of art to the latest and greatest tools, your work is going to fall short," says William Faucher.
This course covers everything from lighting, composition, and color, to blocking out, fleshing out your scene, setting up cameras, using motion capture and control rigs, and finally, rendering out an impressive shot in Unreal Engine to add to your portfolio for future employment opportunities.
Ready to take your career in games to the next level?
Whether you're beginner-level or already in the industry and looking to upgrade your skills or specialize, advance your game development career with CG Spectrum's game development courses.