Blizzard's latest hero shooter Overwatch is a 7 million copy hit. With huge playerbases on console and PC alike, and players churning out meme after meme inspires by its colorful cast, Blizzard now moves from the act of trying to launch an entirely new IP to the business of securing its competitiveness.
Which leads many to ask, does Overwatch have the ingredients to become a successful eSport?
We at Gamasutra were inclined to think so, though we observed some potential pitfalls that couldn't just be solved by money and time alone. We decided to check in with developers familiar with the field for a professional assessment on what the gap is between a fleetingly popular multiplayer game and a true blue eSport.
SPECTATOR-FRIENDLY DESIGN
Next time you hop into Overwatch, you may want to pay close attention to how the game plays and what it means for an audience watching the game while listening to caster callouts. You might begin to notice that Blizzard set up a lot of objectives and design goals to make things easy for an audience to follow.
For instance, have you noticed that there tends to only ever be about one real major fight in a game going on at a time in Overwatch?
The focus on cart objectives movement or attacking and defending single points is a key possibility of success for veteran game designer Doug Hill. "One of the keys of physical sports is that the audience does not want to focus on too many areas at once," he says.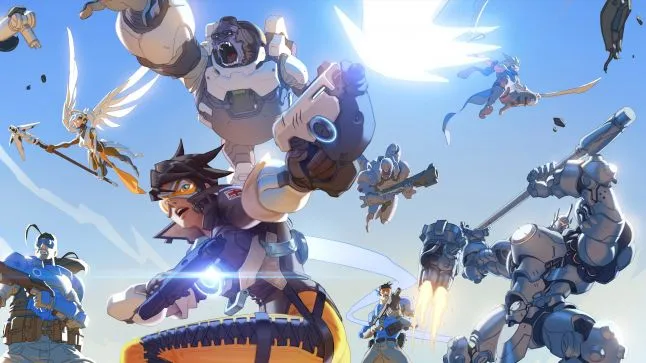 "Typically, their focal point is the ball or puck, and the current defending team's goal," he adds. "Overwatch does a great job of working along those lines."
Hill also credits the game's short matches as a boon for its broadcast viability—as we've written before—its sub-10 minute matchups are shorter then most other current eSports titles, and shorter then rounds in the other major FPS eSports.
DO THE ENGAGING CHARACTERS CUT INTO THE DRAMA?
The designers we spoke to also repeated that the attraction of the game's cast is a huge potential for success too. Hill muses that the comic-book inspired cast holds far more mass market appeal than typical soldier characters, while Polyarc Games' Danny Bulla sees the whole story and world as a big retention factor for the game's core audience. "Having a world that players (both playing and watching) consistently want to return to is huge," says Bulla.
But while the fictional drama of a gorilla-led vigilante organization going to war with grim reaper terrorists and out-of-control robots certainly helps launch a new IP for Blizzard, it's not necessarily all the drama the game will need. Gaslamp Games' Chris Triolo says it's curious that Overwatch is the first eSport that's fairly light-hearted in tone, and lacks some of the major hold-your-breath moments of already qualified games.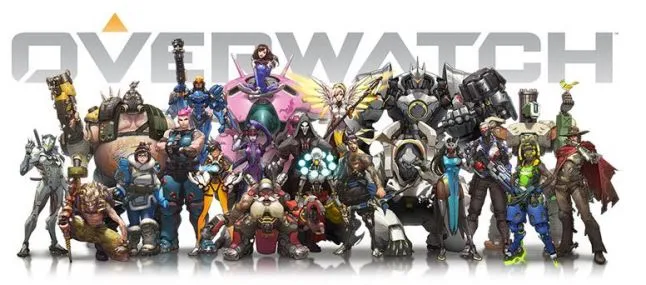 "It lacks the seriousness of locking in your character like in MOBAs and the permadeath of CS:Go, which means that tense matches and pre-match forecasting is significantly less likely to exist, which is a strike against it" Triolo explains. "For better or worse, drama and pacing are vital to eSports and Overwatch's casual style is at the cost of those two things to an extent."
And that drama in the ring is something some have observed isn't immediately readable right now. There've been a few complaints that, in the game's current spectator mode, Overwatch isn't exactly plainly readable, since deaths and conflicts can be firmly decided by off-screen action.
Bulla thinks taking this into account will draw audiences in for Overwatch, which gives pro players more reason to stick to the game.
Those pro players though, still have some current trouble getting off the ground until Blizzard enables the game's ranked mode, which was pushed out of the open beta and promised for after launch. Multiplayer developer Chris Broussard says if aspiring competitive players aren't able to take what they see and apply it back to their own personal play, Overwatch tournaments will struggle somewhat with relevance.
OPEN QUESTION: TOURNAMENT PRESENCE
And Broussard also raises the question, what form of support will Blizzard offer the burgeoning tournament scene? He says it depends on "how well Blizzard supports the competitive scene in terms of officially run tournaments, prize pools and, allowing other third party to run big tournaments like IEM or DreamHack."
Currently, Blizzard has organized most of its major eSports tournaments, but has allowed Starcraft II to show up at Dreamhack and it's been a mainstay in the ESL IEM tournament since 2010.
However, Starcraft's competitive scene literally runs back to the 1990's, so it's possible that game might be a more traditional fit for the ad hoc models of older eSports tournaments then the modern-day company run format.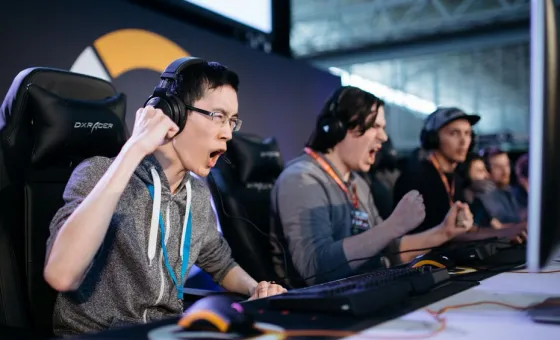 In any case, it's worth mentioning that for all the tea leaves about Overwatch's eSports chances, much of this will weigh on the company's status in a few months time, and less on the immediate realities of Overwatch right now.