The 2016 Game Developer's Conference will feature an exhibition called alt.ctrl.GDC dedicated to games that use alternative control schemes and interactions. Gamasutra will be talking to the developers of each of the games that have been selected for the showcase. You can find all of the interviews here.
The Wiz is a transformable wireless controller. Imagine a strip of buttons that can be reconfigured to match any keyboard, mouse or mobile inputs. Now imagine that those buttons can be bent and folded or formed into a loop that can be worn around the wrist. The Wiz has motion control as well as tactile input options, and can work with a variety of game types.

This remarkable device was created by Minds N Hands Lab working in assocation with the National University of Singapore (NUS) and Keio University in Japan. It will be part of the Alt.CTRL.GDC showcase. Designer Axel Liew told Gamasutra more about it.
**What's your name, and what was your role on this project?
My name is Feng Ming Liew, but you can call me Axel. I am a Co-founder of Wiz and I am in charge of game and experience design for the project.
**What other people were involved, and what university or company are they associated with?
- Dr.Yuichiro Katsumoto of of NUS-KEIO CUTE,a joint lab by the National University of Singapore and Keio University, two of the top three universities in Asia, is the inventor of the original concept for the device.
- Toi Ngee Tan is the main Founder, He is our business expert with an M.Eng, Electrical & Computer Engineering from Cornell University.
- Kensaku Kawauchi is a research fellow in NUS-KEIO CUTE is our firmware programmer and engineer.
***How do you describe your innovative controller to someone who's completely unfamiliar with it?
WIZ is a transformable controller that is Bluetooth connected, that gives players the option to have tactile and gesture controls on platforms like the mobile and PC. The WIZ uses HID input, therefore you can reassign any keyboard keys, mouse buttons or even game pad buttons all on the same device.
***What's your background in making games?
I am actually quite new to the game industry. In fact this is my first professional experience after I graduated from DigiPen Institute of Technology with a B.A in Game Design in 2013. However, I have been making and learning about games for at least 7 years.
***What software development tools did you use to build the Wiz?
In the case of our games like the Bolt, I used Unreal Engine 4, Photoshop and 3DStudio Max.
Bolt is a great way to show users what the WIZ can do. It focuses on the WIZ's ability to transform and make it part of the gameplay. It also helps user understand and get a feeling of exactly how the device can mimic an experience of a steering wheel and joystick.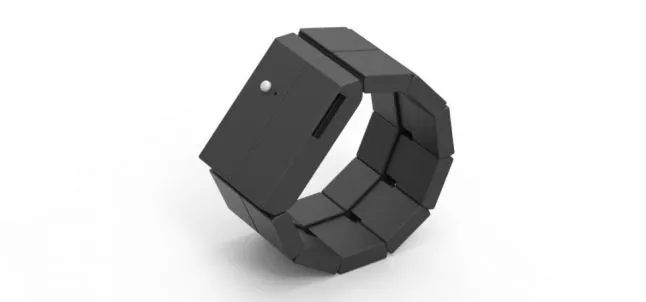 ***What physical materials did you use to make it?
In the initial stages for the hardware, we made a prototype with Arduino and 3D printed our own casing. Once we got a rough idea of how it should work, Yuichiro and Kensaku designed and made our own board for the device so that it is less bulky.
***How much time have you spent working on the game?
Bolt took us around 6 months to get to its current state. WizBeats and the VR Demo are still in their early stages but in total it we spent around a year on making the games. It was a really hard process for me as we only managed to get a professional programmer to work on them for 3 months. I had to polish up and add in new elements to the games on my own using UE4's Blueprint and making small modifications to the C++ scripts.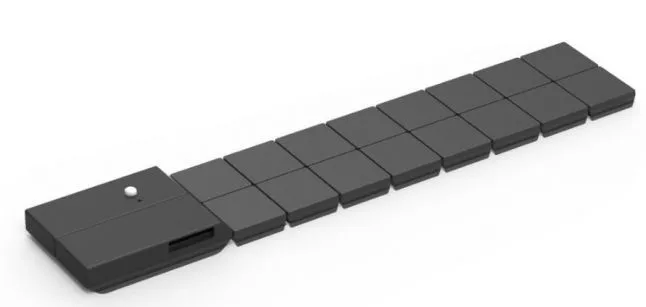 ***How did you come up with the concept?
We tested the original prototype by mapping it to existing games we had, for example, Sonic & All-Stars Racing Transformed, Grand Theft Auto, Pac-Man etc. I realised from the test that the device played the best on the Sonic game and that a game that allows you to transform your vehicle on the go, just by transforming the device, will help show what our device can do best. Hence, the Bolt is conceptualised.
***What genres of games do you think Wiz is best suited to? Which ones are the most challenging?
The WIZ was designed to open up new genres where the player plays, not just with the game but with the controller, as the transformation of the device can be used as part of the gameplay, which you can see with the Bolt.

It is designed to open up opportunities for new play styles and help players and developers break away from the limitations of existing controllers. For example, a developer can now develop his/her game without worrying too much that the controls will not work on a different platform, if the users have the WIZ. It can also bring new life to old games such as pac-man, tetris etc as now you can use gestures to play them.

In the case of VR, the WIZ is built to provide users with a tactile interface, something that they can use just be the sense of touch without the need to see, as the HMD blocks off all visual capabilities, and to provide a much more immersive experience compared to awkward hand gestures.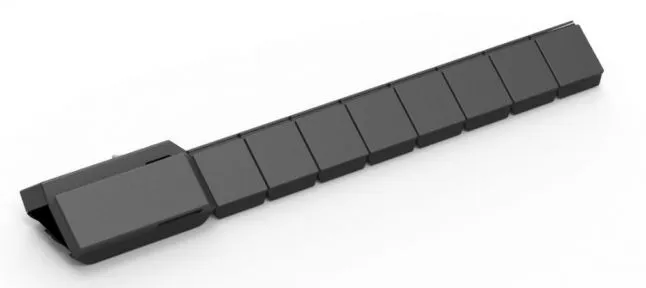 ***How do you think standard interfaces and controllers will change over the next five or ten years?
With the introduction of VR, many people have started to make or look for a new standard of controller. We all know that the normal keyboard and mouse does not work that well with VR as you are unable to see the positioning of your hands while wearing the HMD. A console controller works but it does not have the immersion that a VR system can provide. A full dedicated system like with the Omni and wireless controllers like sixsense or a haptic glove would be perfect but not everyone has the space at home or the funds to get them not to mention it gets really tiring if you keep running on the Omni. I personally think this is a great opportunity for toy makers to jump in and make toys that can be used as a controller for future VR content, imagine playing a Legend of Zelda game with an actual Master Sword and Shield wouldn't that be awesome?

Furthermore, the world of computer is expanding. Soon almost everything in our life will have a smart version of it, eg. smart tv, smart windows, smart cars. We would eventually need a way to interact with all of them. A touch screen or gesture might be the most obvious interaction method for these platforms but we strongly believe a tactile interface will always be better. Hence, the WIZ is built with that in mind, think of it like a magic wand that can control your smart home.
Go here to read more interviews with developers who will be showcasing their unique controllers at Alt.CTRL.GDC.