Microsoft and Sony have both announced plans for a mid-generation reboot--not entirely new consoles, but new versions of the Xbox One and the Playstation 4 that will feature upgraded tech specs that will leave the launch versions in the dust.
But this shared commitment to refreshing their hardware every few years hasn't exactly come with a flood of specific information. Microsoft put on a whole show at E3 promising developers they would be supporting games across all three of their Xbox One consoles--the Xbox One, the streamlined Xbox One S, and the revamped Xbox Scorpio, which is out at some point in 2017. But Microsoft neglected to provide precise specifications for the public. [Disclosure: The author's brother works on Xbox hardware for Microsoft, but does not discuss confidential details about his work, and was not consulted on this article.]
Meanwhile, Sony pushed off hardware discussions for another time. Their upgraded hardware dubbed Playstation Neo was confirmed before E3, but was not discussed at the conference.
But that lack of information hasn't stopped developers from pondering what these mid-generation updates mean for game development.
Speaking to developers at the show, we heard a wide range of thoughts—some on the record, some off—about what the new mid-generation console updates mean. On the whole, developers don't seem concerned. But the lack of available detail about these updates has left some uncertainty that may raise issues down the line.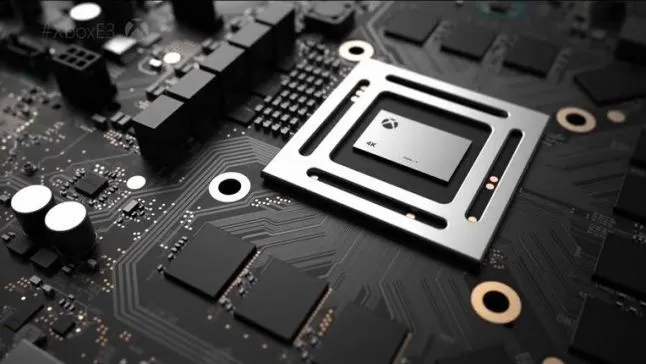 Some are concerned, but keeping quiet
We spoke to several developers who seemed concerned about the challenges of these mid-generation console upgrades. However, they weren't fully comfortable going on the record since it could impact their relationship with Microsoft and Sony.
One Xbox developer blanched at the mention of Project Scorpio and deferred us to the Microsoft PR team. Others around the Microsoft press conference expressed frustration at only just finding out at E3 without any advance communication.
Similarly, some said that they only found out about the Playstation Neo the same way the rest of the world did—in Andrew House's interview with the Financial Times.
Some are optimistic...especially if they have experience porting to PC
Unsurprisingly, many of the developers we talked to that were most excited about the improved hardware were affiliated with Xbox's ID @ Xbox program, or otherwise publishing on Xbox hardware. Developers Morgan Jaffit and Gilliaume Provost, respectively of Hand of Fate 2 and We Happy Few, were both over the moon about this development.
"As long as the hardware architecture are of the same family of hardware architecture and the general operating systems don't change, it's really just a question of scaling like we would do on PC."
Jaffit says he's glad to see Microsoft make a commitment to supporting Xbox One games across the multiple versions of the Xbox One, and doesn't seem daunted by the potential of having to perform certification for multiple performance benchmarks. "We already support players on PC so we're already dealing with a breadth of benchmarks," he notes. "This is no different."
Provost was similarly unfazed by the technical issues of working with new mid-generation consoles. "I think as long as the hardware architecture are of the same family of hardware architecture and the general operating systems don't change, it's really just a question of scaling like we would do on PC," he explained.
"It's never going to be more complicated than on PC," Provost adds. "As long as the processes, the operating systems, the certifications are the same, it's like supporting different revs of the same computer."
Pawel Ksiazek, a designer of Shadow Warrior 2, was similarly optimistic. He discussed the possibility that Xbox releasing these more powerful consoles would make it easy for his co-workers to improve their game's frame rate. "I think programmers and maybe artists will have some more work to do, because they will have to upscale the graphics and make it look better," he says. "But for the games, it will be better."
On the Playstation side, when discussing the Playstation Neo, Volume developer Mike Bithell had exactly the same sentiments. "I like the way it expands what we can do," he says. "I like the way we can show off a little bit more and do some cool things," he said.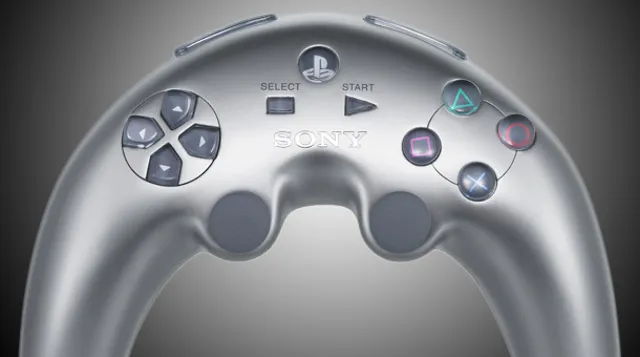 Remember the boomerang PS3 controller concept? We're running an image since there are no prototype images of the Neo.
Some developers still have questions
That said, a few developers we spoke to on the show floor were hoping for more messaging from Microsoft and Playstation before coming to a full conclusion. Jake Kazdal, creative director at 17 Bit, says the fact they'll have to support all versions of a given console makes him worried as a small developer for managing resources.
"I think its a tough sell," says Raj Joshi, 17 Bit's studio director. "I remember back in the N64 days when I got that big cartridge thing to upgrade graphics power…but now the idea of forking out another four hundred bucks is somewhat unappealing to players." And while he agrees that the thought of developing for multiple gradations of consoles is a bit scary, he wants players to have the best hardware possible. He and Kazdal have both worked in PC development, and anticipate that experience will be of use when trying to support these consoles.
Console makers still need to get the word out
But the most surprising fact at E3 was how many of the developers we casually polled around the show floor hadn't heard of Project Scorpio or the PS4 Neo yet. They were busy presenting games, or had been heads-down prepping demos, and had not had a moment to watch Monday's press conferences.
Others hadn't heard at all about the House's confirmation from last week, and were sort of befuddled by the idea, saying they'd need more information before coming to an opinion.
For developers and users alike, it seems both Microsoft and Sony still have a lot of explaining to do about why these new console upgrades are a good idea.
What's your take, based on the limited info we have at present? Let us know in the comments!