[They are the professional analysts who research, keep track of, advise their clients on, and opine to the news media about the video game business.
In Analyze This, we present a timely question pertaining to the business side of the industry, and then simply let a trio of analysts offer their thoughts directly to you. Each person's opinion is his own.]
We asked Michael Pachter of Wedbush Morgan Securities, Colin Sebastian of Lazard Capital Markets, and Doug Creutz of Cowen and Company -- all of whom attended this year's E3:
Were there any announcements or events at this year's E3 you felt went under-reported but were notable for you and your analyst colleagues?
From a professional or personal view, what were some of your favorite things about this year's E3? Least favorite?
Is E3 back? That is, does the annual event still matter in the industry, and if so, did this year's E3 prove it?
Each analysts has a page to respond in, as follows:
---

Michael Pachter, Wedbush Morgan Securities:
Under-reported announcements or events:
The announcement that I thought was missed was the opening of the Xbox Live Dashboard interface to the internet. Later this year, Microsoft will allow members to access last.fm and to select music, to access Netflix and instantly watch films/TV shows, to access Facebook and interact with other friends, and to access Twitter and post/read tweets.
In order for this to happen, Microsoft has to open up the Xbox Live interface and for the first time will let Xbox Live members use the built-in browser as a browser.
Admittedly, the selection is limited to these four sites, but it's a start, and is a glimpse into the future of the Xbox 360 as a home media/internet hub. I think that this announcement was far and away the most important one of the show, and think that the media completely missed its importance.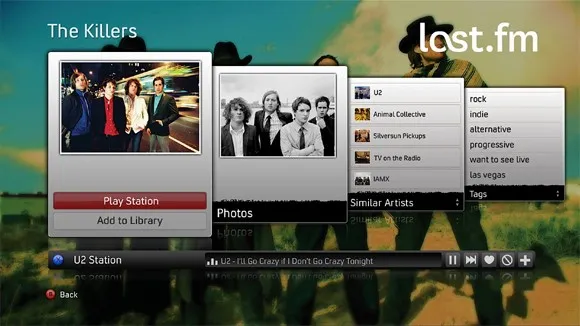 Ultimately, Microsoft appears intent on positioning the Xbox 360 as a functioning computer that happens to be located in the living room and is connected to the television. This gives the company a huge jump start on a hopeful Apple, which has as yet to make a dent in sales of its AppleTV (intended for the same purpose).
Microsoft appears to me to understand that it can leverage its 30 million installed base advantage if it moves quickly, and Apple will have a long way to go in order to catch up. By far, this was the most important announcement of E3.
Favorite or least favorite things about the event:
My professional favorite was that E3 was back to an appropriate size, and that the show attracted media attention. This is key to generating consumer interest, and I think it will help reinvigorate sales later in the year.
My personal favorites were the multiplayer Super Mario Bros. Wii game, the return of booth babes, the parties, and the ability to see a lot of people that I haven't seen in a year or more.
Is E3 finally back in the game?
Yes, E3 is way back, and it matters a lot. This year's E3 was a pleasant experience, and it was right-sized.
There was a big enough presence to create a feeling of something huge, but few enough people that the space could be navigated easily. I think that the booth size limitation was a great idea, as the aisles between booths were wide.
The media was there in force, and the media presence will likely be much larger next year, providing ample "free" publicity. The participants, to varying degrees, attracted a lot of attention with celebrity sightings, whether at parties or press conferences. I think bigger is better, and this year's show was plenty big.
---

Colin Sebastian, Lazard Capital Markets:
Under-reported announcements or events:
Given the amount of coverage from both the mainstream and industry press, I don't think much fell between the cracks.
But I thought the Xbox announcement of the Halo: Reach beta shipping along with ODST later this year was a fairly big deal.
I also think the fact Nintendo is coming back to the market with a stronger first party lineup of games starting later this year and into 2010 was overshadowed by the Xbox and PlayStation press conferences.
Favorite or least favorite things about the event:
E3 is the industry's "red carpet" event, and video games deserve a big, robust and loud conference that brings attention to all of the innovation and great content coming through the development pipeline.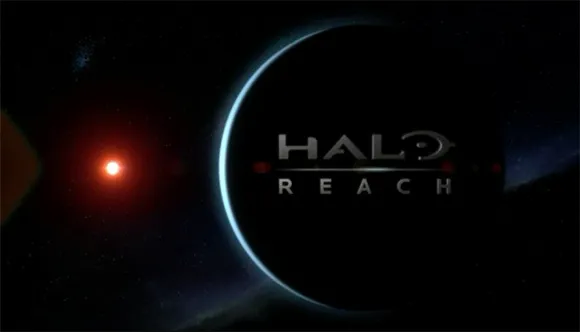 While the back and forth between the hotels, venues and the convention center is somewhat inefficient, somehow the event feels at home in downtown L.A..
I think it would be useful to open up the conference for one day at the end of the week to the public, and get their feedback on the new products.
Is E3 finally back in the game?
Yes, E3 is back to its roots, and the industry now believes there is a positive return on that hefty marketing expense to put on the show.
---

Doug Creutz, Cowen and Company:
Under-reported announcements or events:
The Project Natal demo from Microsoft got most of the ink, but I really thought Sony's demo was superior from a gaming perspective.
Natal appeared to me to be a technological solution in search of a problem. Do I really care if I can navigate my Netflix queue without using a controller? I had a very hard time envisioning playing Modern Warfare 3 using Natal. By contrast, I had a very easy time envisioning it (and enjoying it) using Sony's control/motion capture scheme.
Microsoft appears to be trying to steal casual gamers away from Nintendo, which is a difficult proposition given that you're essentially asking casual gamers to upgrade twice during the cycle (assuming they already own a Wii).
In contrast, Sony is squarely targeting the core gamer market, which is what they need to be doing. Of course, there is a wide chasm between a demo and a finished, playable, appropriately-priced product.
Favorite or least favorite things about the event:
Ubisoft's Splinter Cell Conviction was the upside surprise of E3 for me. The gameplay and creative approach to storytelling was really impressive. Along with Assassin's Creed 2, Ubisoft has an impressive looking one-two punch coming this fall.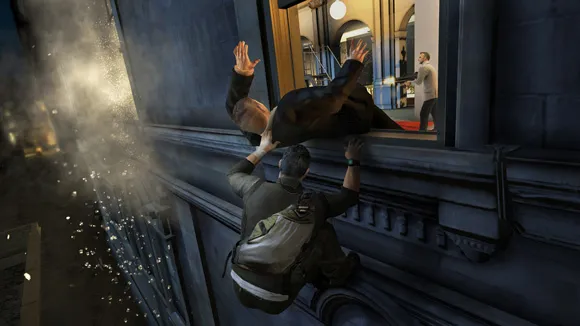 Ubisoft's Splinter Cell: Conviction
I also thought Tony Hawk: Ride looked very promising. Activision Blizzard appears to have nailed it in terms of creating a product that should be appealing to a wide audience.
There was a moment in EA's Mass Effect 2 demo where the main character is on a ship that's getting blown apart, klaxons going off, etc. You step out of an airlock into a section of the ship that's exposed to vacuum. It's suddenly soundless and you can see outer space all around you -- it was a breathtaking moment, more emotionally impactful than a somewhat similar scene in this year's Star Trek movie.
As far as least favorite, I'd have to say EA's Dragon Age trailer ranked up there. Having played RPGs since Wizardry back in the Apple II+ days, I'd say there wasn't a cliché that the trailer failed to hit. It was highly disappointing, especially considering this was the same BioWare who wowed me with Mass Effect 2 (and Baldur's Gate, back in the day).
I also wasn't a big fan of Activision Blizzard's decision to hold its analyst presentation on Sunday. It forced everyone to come in a day early, and as a consequence, leave a day early. As a result, I didn't get to spend as much time on the floor with the games as I would have liked.
Is E3 finally back in the game?
Yes, E3 appears to be back. This year was a nice median between the overcrowded insanity of 2006 and the ghost town feel of 2008. It's an important event for the industry and I'm glad to see the ESA came to their senses and brought fun and excitement back to E3.
Do you have a business-related question about the video game industry that you would like to suggest for discussion in Analyze This? Are you a professional analyst and would like to take part in this column? Email [email protected].