Hey Sony, it's Mike.

You won't remember me but we've gone to some of the same parties and chatted on several occasions. We go way back actually; I've played with things you've made, and your QA has played with thing I've made. I've been out of touch for a while, so I thought I'd say hi.

Congratz, I saw you on TV yesterday (well, the internet), and you were showing off some pretty cool stuff. That new controller of yours is sweet, and I look forward to trying it. Seriously, I want to play with it! I hope you're bringing some to GDC. I'll bring my thumbs.

Hey, so these days I hang out and do stuff with Indie game developers. Which reminds me, I've noticed something: When an Indie developer goes to show his console game somewhere, what does he bring with him?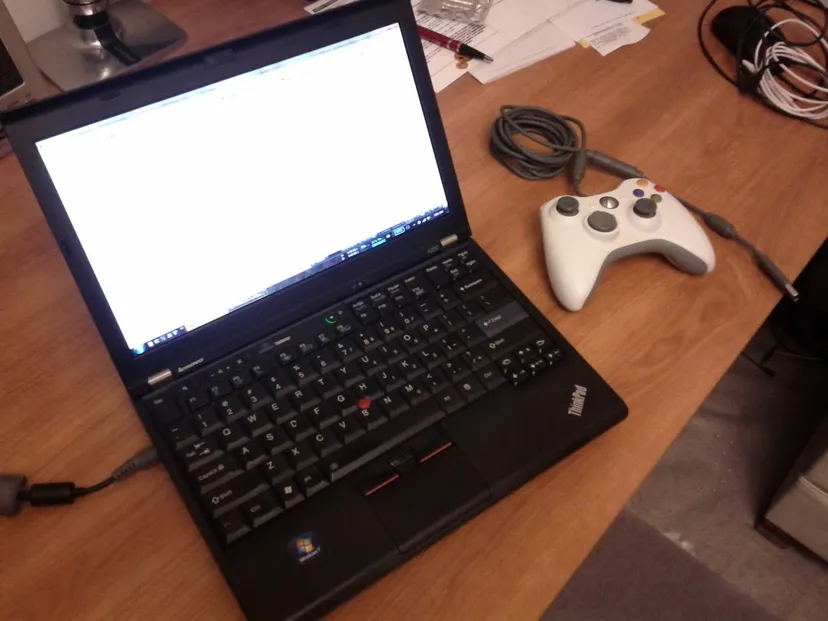 A laptop and an Xbox 360 controller.
It's not Dual Shock or a Wiimote, it's a 360 controller. It doesn't even matter what system their game is coming out for (PS3, PSV), their mobile development machine and demo rig is a computer with an Xbox 360 controller. That has to be at least a little embarassing or disappointing.
Why the 360 controller? Because you can plug it in to your PC and it just works.
Yes, of course the PlayStation 4 will be better than a laptop, but that doesn't matter. If you're bringing a computer somewhere, you can almost always bring a controller too. I can carry all the necessary tools needed to develop and create a console game (the game part at least), anywhere I want to go. This is great for demoing at conferences and trade shows too. Of course deploying right to a PS4 or Vita would be ideal, but plugging a controller in to a PC is a great alternative.

Anyway, I just want to encourage you to do something more this generation with your controllers. Yes, it's going to be a bit more work, but it's not just Indies that would benefit from it. It's a waste to have a dev kit on every artists desk, but you still want everyone on the team to have as authentic an experience as possible. The whole point of the switch to x86-64 is to save you money and to save us money. You're not in this business to profit from devkits.
I could go on about things to make PS4 and Vita better for Indies (expect an earfull from other devs), but you've got a controller that does things other controllers don't. If the new controller is a selling point, then developers NOT taking advantage of it of the controller is a problem. I suppose you can always pressure developers to use it, but that sucks. You don't want to do that.
I wonder, how many people have forgotten the PS3 controller had motion sensors in it?
Thanks for listening,

Mike