Whether you've been making games for decades or just started today, game development does not need to be prohibitively expensive. We're following up with our best free resources list with a supplement here of lower-cost game engines that give their users significant bang for their buck.
I picked a somewhat arbitrary price of $50 USD as the limit here, and have prioritized tools that appear to have good documentation, support, and/or community resources to help new users get situated and cooking with their new software.
Table of contents:
PICO-8
PICO-8 is a tiny game engine designed to be a "fantasy console" where users can share entire games (and their code) across small .PNG files. It offers a full development suite (for small projects), encompassing a pixel art editor, level editor, sound/music editor, and script editor, all centered around the idea that users can "Create a whole game or program in one sitting without needing to leave the cozy development environment!" and then share with everyone else in the community with great ease.
PICO-8 runs around $15 USD, and the tool sports a strong community and a wealth of resources: one of which is the ability to swap and look at the code in any Pico-8 "cartridge" shared within the community. Games can also easily be shared in browser, making it an ideal toolset for making small games and releasing them on platforms like itch.io.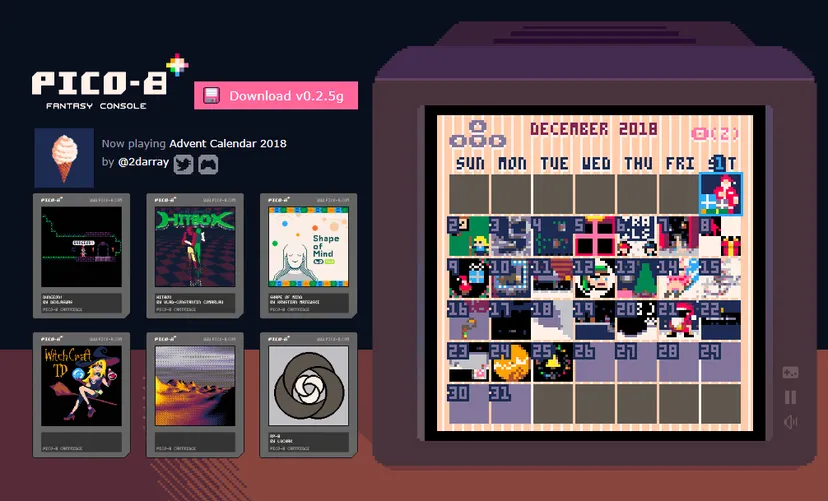 The tool works on PC, Mac, Linux and Raspberry Pi.
We also want to include a mention of PICO-8's sister tool, Voxatron (also approximately $20) here, which operates on a similar "fantasy console" framing, but for low-poly 3D games.
RPG Maker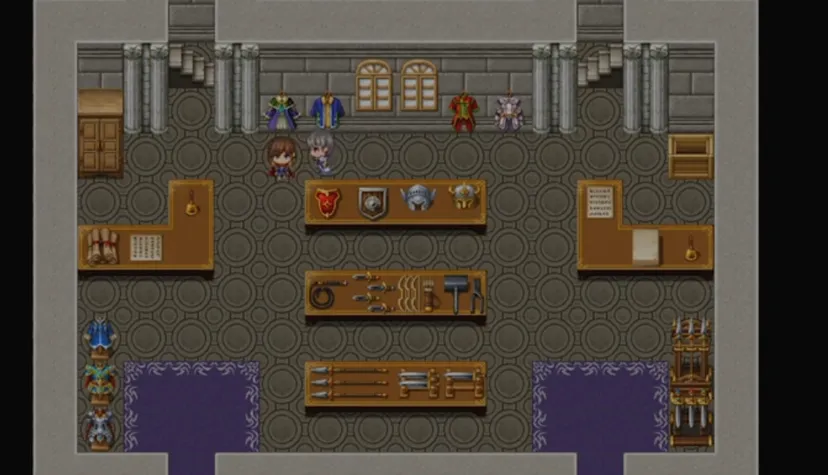 RPG Maker is a long-running tool with several main flavors, but two we'd like to highlight here: RPG Maker XP ($25) and RPG Maker 2003 ($20). Both tools work on Windows machines, and offer everything a designer needs to put together a 2D RPG (think 8, 16 or possibly 32-bit, with 2D graphics).
The main idea is ease of use: it's ideal for beginning developers or writers looking to make an RPG with plenty of out-of-the-box elements they can tweak to their liking:
"First, make a map that will serve as the stage for your adventure, then set up your heroes, enemy monsters, items, magic-everything you need for a good RPG creation. Finally, create some events and place them around the map, and your very own RPG is complete. Map making is simple and easy when you have tiles to work with! You can even use ready-made graphics for heroes and monsters, so all you have to do is give them stats and names."
The 2003 version focuses on the nostalgia factor: "Relive the golden age of RPGs with RPG Maker 2003's diverse selection of 16-bit default graphics. If you're feeling especially creative, RPG Maker 2003 allows you to import custom 16-bit graphics, including character sprites, tilesets for your environments, battle animations, backgrounds, and more! The engine is also loaded with a variety of catchy midi tracks and sound effects for your game; custom MP3/WAV/MIDI tracks can be added as well."
There are more expensive (and more fully-featured) versions of RPG Maker available for somewhat heftier price tags, but those are beyond the scope of this list!
GameMaker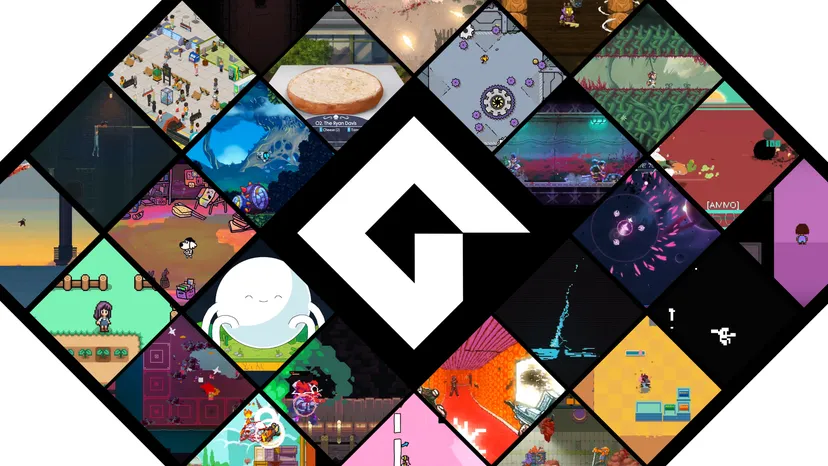 GameMaker is a highly regarded engine that's been used to make an impressive array of popular indies like Chicory: a Colorful Tale, Undertale (and plenty of beloved games without "Tale" in the title). We featured this engine in the free game making tools resource, but we're recommending it here again since that free version only allows exports to the site's own portal: you will want to upgrade to the next tier up in order to get your games around to other platforms.
One of the best features of GameMaker is the impressive tutorial content on the site: there are tutorials for entire games, looking at all aspects of design, asset management, scripting and exporting a project, making it very suitable for beginners.
The engine works on Windows and Mac machines.
The "Creator" tier of the toolset runs around $50 per year, just making the cut for this list. This license allows developers to make games in the engine and export to desktop as well as the GX.Games portal (which is itself the only export option for the free version).
FAQ: What should you consider when deciding on a game engine?
Game development support
No matter what tool you decide to go with, you'll want to pick something with solid resources for learning the engine and for support if you have questions or run into issues. We've included tutorial/learning resources here in each entry, so you can take a look at what some of the resources for learning that particular engine look like. Take a peek at any engine's resource page as well for more documentation or support.
Game development toolset
Some engines will have a toolset that simply makes the most sense for your workflow. In PICO-8 on this list, the game's art and sound effects (and scripting environment) will be made in the toolset itself, so your workflow is contained to the PICO-8 "console." In the other engines, you'll create (or purchase) assets and bring them in to your engine. Think about what you'll need for your game and your player experience goals, and how your ideal toolset will best set you up for success here.
Game export Tools
Once you have a game you are happy with (and have probably playtested many iterations to get there!) You'll want to export it and share your work: perhaps on a commercial platform or other portal for feedback. PICO-8 games export to .PNGs that are easy to share amongst the community, whereas RPG Maker and GameMaker games export to various file formats (depending as well on the version of the tool). Be sure to check the documentation so you know what engine is right for your needs.
Game publishing and platforms
This ties right into your export format and platform destination of choice: What platform are you aiming for? You'll also want to ensure the license you've paid for allows you to publish on your platform of choice. Check the licensing agreement on the tool's site whenever you download the new software to be sure!
Community Suggestions
As with our previous pieces, we'd love this list to be a living document, and we're eager to add to the list with other developers' suggestions for low-cost game engines (and other tools!)