Retro Game of the Day! Frogger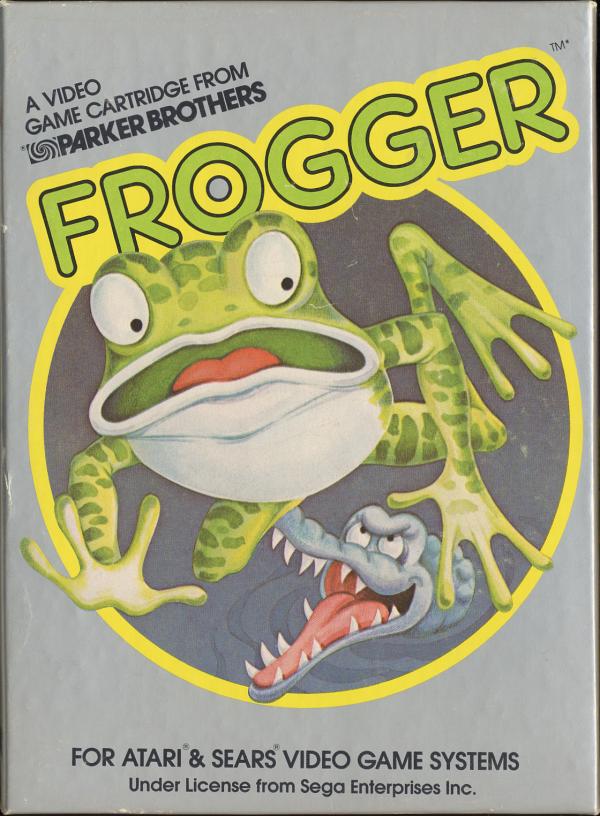 Frogger by Konami (published by Sega and Gremlin), original arcade release in 1981.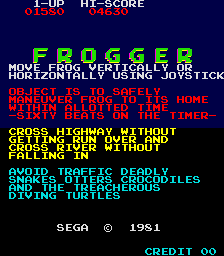 Here we have one of the true icons of classic videogaming, the Main Frog himself, a game originally intended to be titled "Highway Crossing Frog" (no joke) and instead changed to the also-bizarre-but-somehow-more-fitting "Frogger."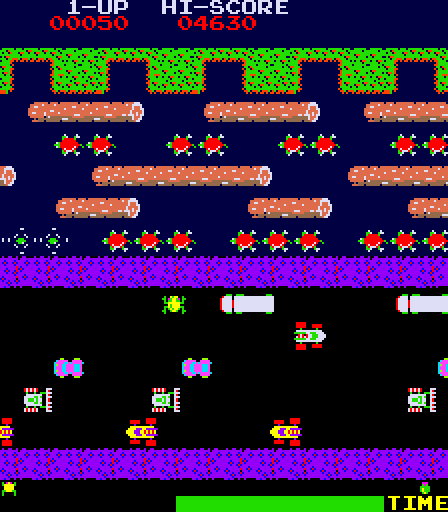 A very cute, colorful game, this was the result of what must have been a strange relationship between Konami and Sega at the time (one which lead to some red tape down the road). Down the Road! Get it?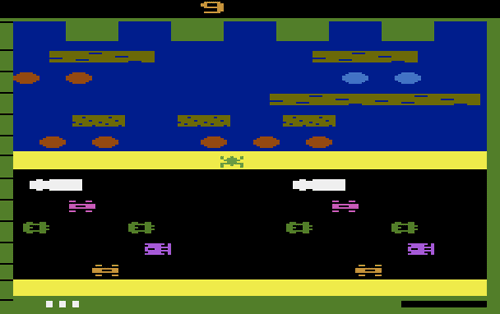 In this game you control a little frog sitting at the bottom of the screen, and each game screen consists of two halves; a bottom half full of traffic trying to kill you, and a top half full of wildlife trying to eat you (or water waiting to drown you). At the very top are 5 "bases" which you must steer your frog into one-by-one, fill each base and it's off to the next, more dangerous level.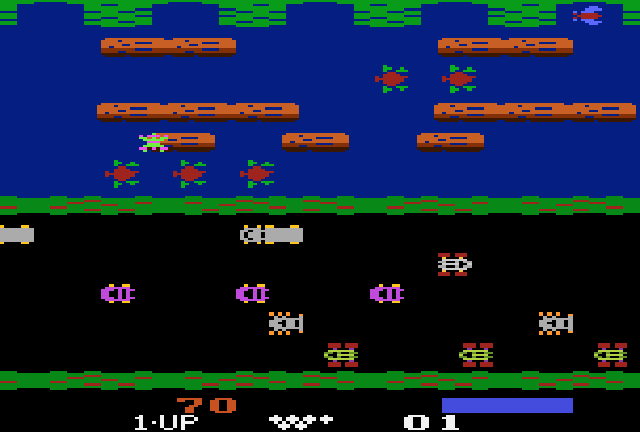 A definitive classic, Frogger sports some seriously primitive looks but still maintains a lot of charm even today with it's challenging, tense gameplay. The game doesn't get talked about much, but "it's one everyone knows" and it's surprising how much fun this still is! Dig it up and go for a few rounds.