Retro Game of the Day! Castlevania III: Dracula's Curse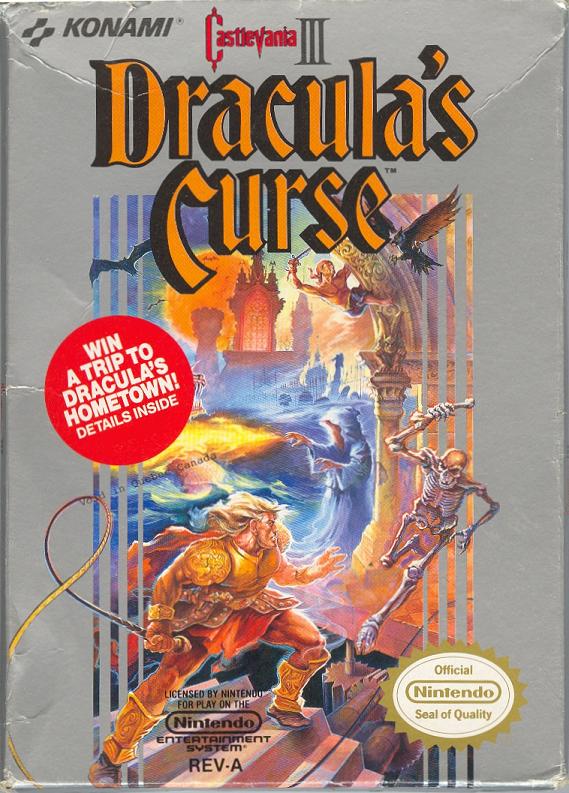 Castlevania III: Dracula's Curse by Konami, released in 1990 for the Nintendo Entertainment System (a year earlier in Japan, a couple years later in Europe).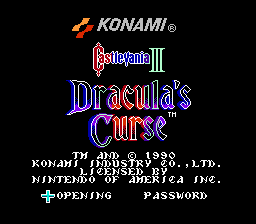 It's pretty late into October, which is generally regarded in videogameland as "Castlevania month" for some decades now, and I am just getting to reviewing this hugely classic game now, shame on me!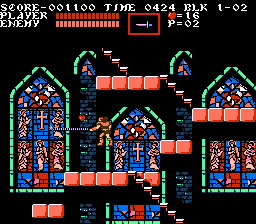 CV3 was touted as a return to form for one of the best of the earliest 8-bit franchises on the console, the original Castlevania had quite a legacy to live up to as one of the strongest action-platformers on the NES.
The first sequel, Simon's Quest was a decent game in its own right, but it failed to properly capture what was so enjoyable about the preceding game.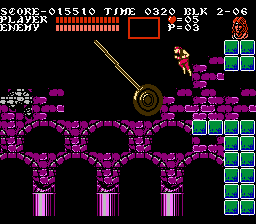 As a modern gamer, it was a little hard to get very excited about a new Castlevania iteration; 16-bit was in full swing and the shots being shown of CV3 looked extremely dated compared to what was blasting out of the TurboGrafx-16 and Sega Genesis.
The game honestly looked a lot like a rework of the 1987 original, which was decent-looking at the time but even leading up to it's release, many NES carts were of a higher graphical standard than this grandaddy engine.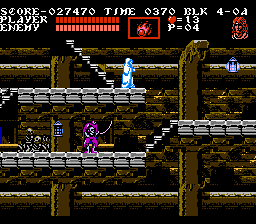 In spite of all of this (and the disappointment of part 2), the magazines fully sold CV3. A huge game, diverging paths, different playable characters (defeat bosses like in Mega Man, and "acquire their powers").
It felt like it was arriving a little late, but I picked the game up and enjoyed it. This was what a proper sequel to Castlevania should play like! The game wasn't perfect, but it was much better than expected and so enjoyable to play through.
In many ways, it was the final iteration of the first genesis of the series; aside from the differently-designed GameBoy "side story" titles, the next step was 16-bit which took the gameplay, design, and aesthetic in very different directions. I suppose we didn't really need another 8-bit sequel following this, but they did a very good job of providing just what was needed.
Castlevania III is an excellent and, strangely, often overlooked entry into the series. The design has it's detractors, but overall it's an excellent complement to the first game and a title which still holds up quite well.
In some ways it seems like a good candidate for a 16-bit re-style, but honestly I like how it looks and feels just fine. Any fan of the series must play through this game!