Game Developer Deep Dives are an ongoing series with the goal of shedding light on specific design, art, or technical features within a video game in order to show how seemingly simple, fundamental design decisions aren't really that simple at all.
Earlier installments cover topics such as implementing crossplay functionality in We Were Here Forever, how Strange Scaffold created seamless dialogue for narrative poker game Sunshine Shuffle, and optimizing a fully spray-painted world in Bombing!! 2: A Graffiti Paradise.
In this edition, Undaunted Games studio head and producer, Matthew Itovitch, who explains what it's been like to take on the task of acquiring and reviving a dead game and how they're negotiating its future.
When the servers for Last Year went offline in 2021, it was assumed that the game was dead and gone—but Undaunted Games brought the IP back to life for the fans, community and developers of the game. We believed that Last Year had a lot of untapped potential and wanted to give it a second chance at success. We founded the studio to do right by a team of developers who worked hard to create a good game and to do right by the community who supported that game. There are lots of successful games, and then there are games that didn't have the opportunity to succeed. Our goal was to create that opportunity.
I don't imagine there are many studios that start their business with a fully developed and existing title. But when we acquired Last Year as a distressed asset, that was the position we found ourselves in. This act of necromancy, as one of our team members calls it, was possible because the community was very much alive—despite the game itself being dead.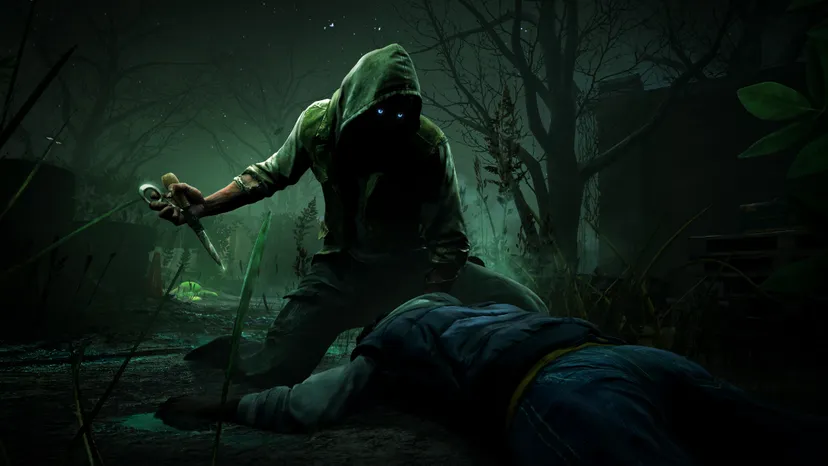 A game coming back to life is rare for a reason—because when a studio dies, it is often the case that many, or all, of the assets from the game are lost in the process. However, when it came to Last Year, the studio was forced into bankruptcy—so the assets and intellectual property for the game were sold off as part of that process—and we were in a position to acquire the property.
We knew we could take it further, and I think we were better positioned than most to do it. There have definitely been obstacles to overcome, and still more on the horizon, but the one thing that's never wavered is our belief in the potential of Last Year. And it's not just us who feel that way, there is still a vibrant community for Last Year, and a lot of people who are enthusiastic about the game.
That covers the ownership side of things, but bringing the game back was another matter entirely. We didn't come into this with a background in game development, so there was a learning curve, for sure, and also we had to pick up the pieces that were left after the previous studio shut down. Once we closed on the acquisition and had all of the assets, we needed to build a team and also address the game's servers.
We were able to restore and preserve the server data, which is how we were able to keep everyone's progression. However, the bigger issue was that GameSparks, the platform the servers were hosted on, was being deprecated. We were able to arrange something with Amazon, which purchased GameSparks, to migrate the game's backend to AWS. They connected us with one of their partner groups, Code Wizards, who handled the migration, and they were fantastic to work with.
One of the bigger casualties of the process was losing the game's Discord server, which at the time had over 40,000 members. That was definitely a big loss, but we've been building that back up pretty steadily over the past few months. We launched a new Discord server on April 2, and we're over 7,000 members, which is incredible. We've gained close to 3,000 Twitter followers over that same period.
It takes a community to raise the dead
Community has always been one of the main pillars of the game, and the most dedicated members of the community deserve a lot of credit for keeping the faith. There was a team working on a community mod for Last Year, that made the game playable. We had been in contact with them fairly early after acquiring the property, and we were amazed by what they were able to achieve. They released a trailer for their mod, which has close to 160,000 views on YouTube. This was prior to us announcing the relaunch of the game. To see that level of support, for a community mod of a thought-to-be dead game, was really encouraging.
We also have a great relationship with members of the original team, who want to see this game succeed as much as we do. Their insight has been invaluable and has really helped us onboard the team that we've brought on. We have run into some issues with the codebase though, which we're inheriting, and there's a lot that needs to be optimized and rewritten. Now that the game's been relaunched, that's our main focus.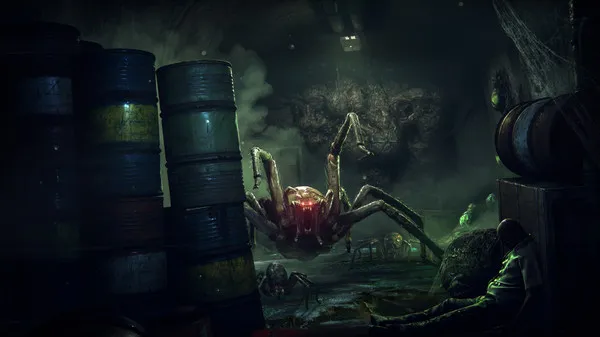 The final challenge with relaunching Last Year is more existential. With a game like this, which has such a storied development history, there were a lot of promises made over a number of years, and what the game is has certainly changed from what it was originally. With us acquiring the property and picking it the way we did, we've had to decide on where we wanted to go with it.
I think that's been the biggest challenge because it's a matter of how we choose to identify our relationship with the property. There's definitely a balance between following the original creative vision for the game while also understanding that Last Year is ours now. Having insight into that vision is definitely important, but also having the courage to make your own decisions and think critically about the changes that need to be made.
Another important factor is that there are going to be different perceptions of what the game should be. Last Year experienced significant changes in creative direction during development, and between versions, and now we have the opportunity to create the definitive Last Year experience. Our decision to relaunch the way we did was a matter of bringing back the version of the game that people paid for. It was the right thing to do.
Now we get to take the reins and look at doing something special. Bringing the game back was just the first step in that process, but an essential one. There's still a lot of work to do to get the game to where we want it to be, and make the improvements we want to make. Refactoring the codebase and doing some crucial updates, in tandem with bug fixes and balance changes—all of that is going to build up the foundation for future development. That's the key—everything we've done and are doing is all to position Last Year for long-term success.
Refactoring is something a lot of studios have to do at some point, and it's something we want to do now rather than later. Taking some time now to clean things up will make future development a lot simpler, and it will give us the opportunity to rework some of the weaker elements of the game. Last Year has an incredibly high production value, even by modern standards, but some of the infrastructure is outdated. This includes updating to Unity Engine 5, reworking the character models and some of the maps, and then quality of life improvements. As we work through that list, we sidestep a lot of issues we would otherwise be running into down the road.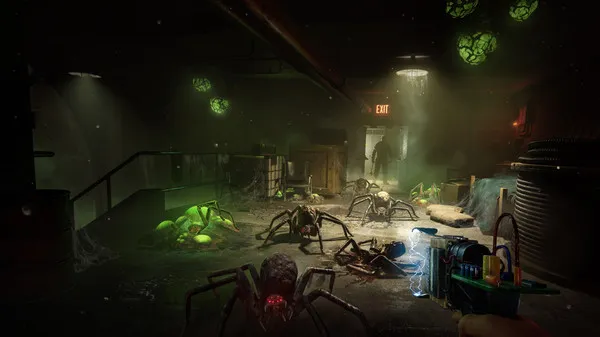 We also have the Chapter 2 assets in various states of completion. We definitely want to release those at some point, and also start planning beyond Chapter 2, what we acquired, and where Last Year could go in the future. We also see a console release as something that has to occur and we have a path forward to make it happen. A lot of the work we're doing now is being done with that in mind, but we are hoping to find a partner to assist with that process, and also help support post-launch content.
There's also our other project, codenamed Project Wendigo, which we started working on a year ago. We haven't really spoken about that much publicly, but it's not really a secret. Project Wendigo received an award from the Canada Media Fund's prototyping fund, which is publicly available information. That project is still in early development, so we're not making any formal announcements about it, but I do think the community will be happy to see what we're working on, when it's time.
For now, though, we're committed to realizing Last Year's potential, and this is a new beginning. We're grateful for all the support we've received, and there are a lot of good things to come. At the very least, we hope that we've created the opportunity.