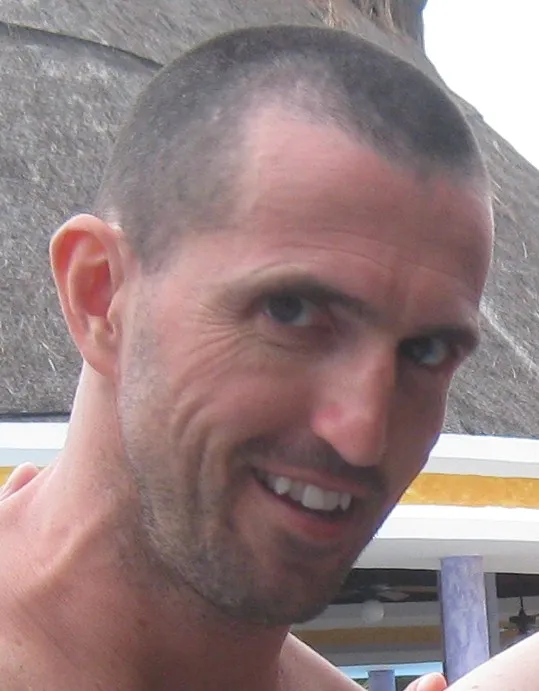 When I started working at Tiebreaker Studio full time I thought I would have more time to blog and let you know what's going on with me and Shape Invaders development. Unfortunately life being life, time is not something I have plenty these days. Going indie is hard. It's hard when you're a kid living in your parents' basement, but when you're married with children it adds another layer of complexity. In the last few months, I have learned a thing or two about being an Indie Dad and I thought that, for my first blog, it would be a goodidea for me to share what I have learned with you guys in case other Indie Dads would like to do the jump to the sweet life of Indie game development.
1. Spend time with your family
When you are your own boss working out of your basement, the line between work time and family time get blurred a lot. Over are the good old days of 8 to 5, 5 days a week. Now it's possible to always be on the job. When you believe in your project and are working to feed your family let me tell you it's natural to always want to be in front of the computer working. But as a famous admiral said a long time ago: "It's a trap!" Sure, things will move faster…for while, but your wife and kids need you too, and last thing you want is to have them feel like your business is more important than them. Remember that you're doing that for them as much as for you. And if they end-up resenting you and your work because of how you acted, it's no worth it.
2. Have a to-do list
Admit it, you have a bad memory, we all do, That's why "To-do lists" exist. Sometimes people don't want to use to-do lists because of the time it takes to maintain them. Trust me it's time well invested. Don't use your to-do list only for business related tasks only, use it for everything, kids appointment, chores to do in the house, etc. That way you won't forget anything important in your professional and personal life. There are a bunch of free to-do lists software on the net. Pick one and use it.
3. Have a schedule
If you want to be able to make smooth transitions between, work time and family time, you must have a schedule. When you work in an office it's a lot easier to make that transition…when you are out at 5pm it's family time until you get up the next morning. However when you work at home, this line gets blurred a lot. So you and your family need to agree on a schedule. It does not matter what the schedule is, but you need to stick to it as much as you can. This way it will be easier for you kids to know when daddy is available to play, but it will also be easier for you to know when to stop working and spend some time with your family. However this one is hard to do, so try your best
4. Finish what you start
Starting things is easy…finishing them is hard. There's few thing more motivating than being able to say "it's done" and be able to move to something else. Unfinished things only nag you as you keep thinking about them and how great it would be if this was finish. So instead of starting a million things at one stay focused, start something and finish it.
5. Go outside and see other people
Being indie often means you don't have the money to rent an office; it's our case with Tiebreaker Studio. I work out of my basement 6 days a week all by myself. Its' cool since you're more focused and have less distractions, but after a couple of week of that regime you feel quite lonely, it can get depressing and play on your moral and energy. Try to go out of the house a couple of time a week, even during the day. Take a walk, go to the grocery store, go see friends…interact with real people. It will make you feel better and help wash off that loneliness funk.
6. Exercise regularly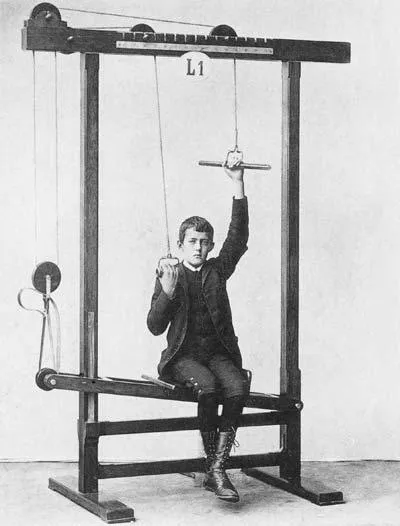 You'll need energy to complete your project. However spending 10 hours + a day in front of a computer will bring your energy level down and you'll fell sluggish and tired. Try to exercise at least 15 minutes each day, do whatever you like but move and get of that chair for a while anyway it's killing you
http://dailyinfographic.com/sitting-down-is-killing-you-infographic
7. Show your game to your kids or kid's friends
This one depends on what your game is but if it fits you kids age, have them play it. Not only will it help you play test your game, it will also show your kids that you are working on something real and that you are making progress, they'll like it even if they don't love your game. As a bonus, have your kid friends play too; you'll score some points on the "Cool Dad" meter which can only benefit your kid.
8. Talk about your plans to your wife
Your wife is your first investor, she has a stake in what you do more than anyone else and if you fail she fails too. So it's only natural to let her know how things are going, what you are working on, when you thing thinks will come through, etc. This information will help her feel less stressed out about the situation (if she is) and will allow her to give you better advices.
9. Get enough sleep
As Juan Rico once said "Happiness consists in getting enough sleep. Just that, nothing more". If you want to be productive and be on top of your game every day, then get enough sleep! Otherwise, you'll have more difficulty to focus on things, thus leading you to take more time to complete your tasks, then leaving you with less time to sleep. Hence the infernal circle. Besides things always look worse than they are when you're tired; in the world we live in you don't needed that added stress. It's ok to get to bed very late sometimes but follow it with a good night sleep the day after.
10. Play Games
Time is scare and playing game sound like the last thing you should be doing. But au contraire playing games will help you stay motivated; it will inspire you and even help you solve problems you may encounter in your game. If you play other good indie games, you'll get to realized that making good games with almost no money is possible, and if you are competitive like me you see these games as a challenge. If they can do it, you can do it too.
Hope these tips will help some of you out there. I know they are not ground-breaking tips but sometime it's good to go back to the basics.
Thanks for reading this post
-Dan