Around two months ago I had a run of problems appear in my life and needed to find something to fill a large amount of free time I suddenly had avaliable. I considered reaching out to people I knew from previous projects and asking if they wanted to make something small, but normally with those we're so comfortable already that we just daydream together and make games too large for scope (as I'm sure anyone reading will understand). Instead, I decided to search out meeting a new artist to work with.

So I went with the very known route of posting to Reddit that I was looking for a collaboration. Now, I understand the sheer amount of these kinda posts that happen every single day on tons of websites and I also know that majority of them never even get a single response. Therefore, I had to try something differently that would make the offer seem more appealing in some way. We all have ideas for games that we think would be amazing and want to make, but the people we pitch these ideas to also have their own ideas and would like to see them made. This is the problem with majority of collaboration requests.

My thought was that if I did the opposite then surely I should at least peek the interest in one artist, right? I decided to try my luck and made a post to /r/INAT saying that I'm a Unity3D programmer with years of experience, a good amount of prototypes (on itchio here), and would love to make their game ideas. I also added in some rules that I wanted to work on games with small scope, something that was actually reasonable to make within a small amount of time and with only the two of us (notice how I completely forgot about a composer? We'll get to that).

Within less than 24 hours I had over ten responses. I was honestly surprised to see so many, but only less than a handful had decent effort put into them and showed they were serious artists. I talked with a few of them to get an idea of the kind of person they are and their thoughts on games. The artist that would later become my 2 time collaborator was a friendly guy from the UK that was easy to chat with and had an art style that was very easy for me to envision doing games in. His name is Andrew Howizon.

He suggested that we partake in the then upcoming GDL Anniversary Jam at the start of August. The theme of the game was "Double Trouble". And going with the pitch of our collaboration, I was fully up and excited to work on any idea Andrew came up with (also I'm really bad at coming up with game ideas based on jam themes haha). The jam started, theme was announced, we let it sit in our minds for the first day of this week long jam. On the second day he messaged me the idea of playing as both a human and a miniture character to solve puzzles together (the theme usage was having 2 characters). I remember him describing it to me and he asked if I knew the de_rats maps from Source, which of course I know them! I LOVE THEM!

We discussed multiple themes with this game design. The human character would layout objects to solve a point A to point B style path for the smaller character. We talked about human and an ant, scientist and some kinda experiment, scientist and a mouse (cheese maze style), and finally I suggested a teenage robotics student who was testing out his miniture robot using household objects. So now we had our design and our theme.

The game we made for that jam is called Train Your Minibot and it's a game I'm very proud of. It was a great first collaboration between me and Andrew. We had figured out each other's workflow and we had spaced out the work pretty evenly among the week long jam as so we weren't stressed or lacking sleep.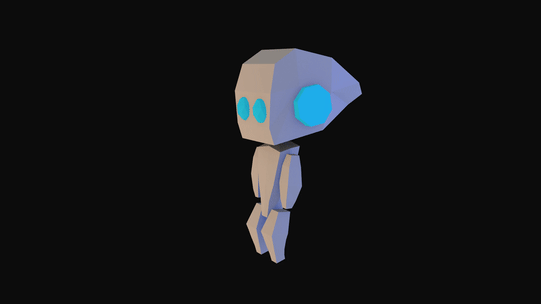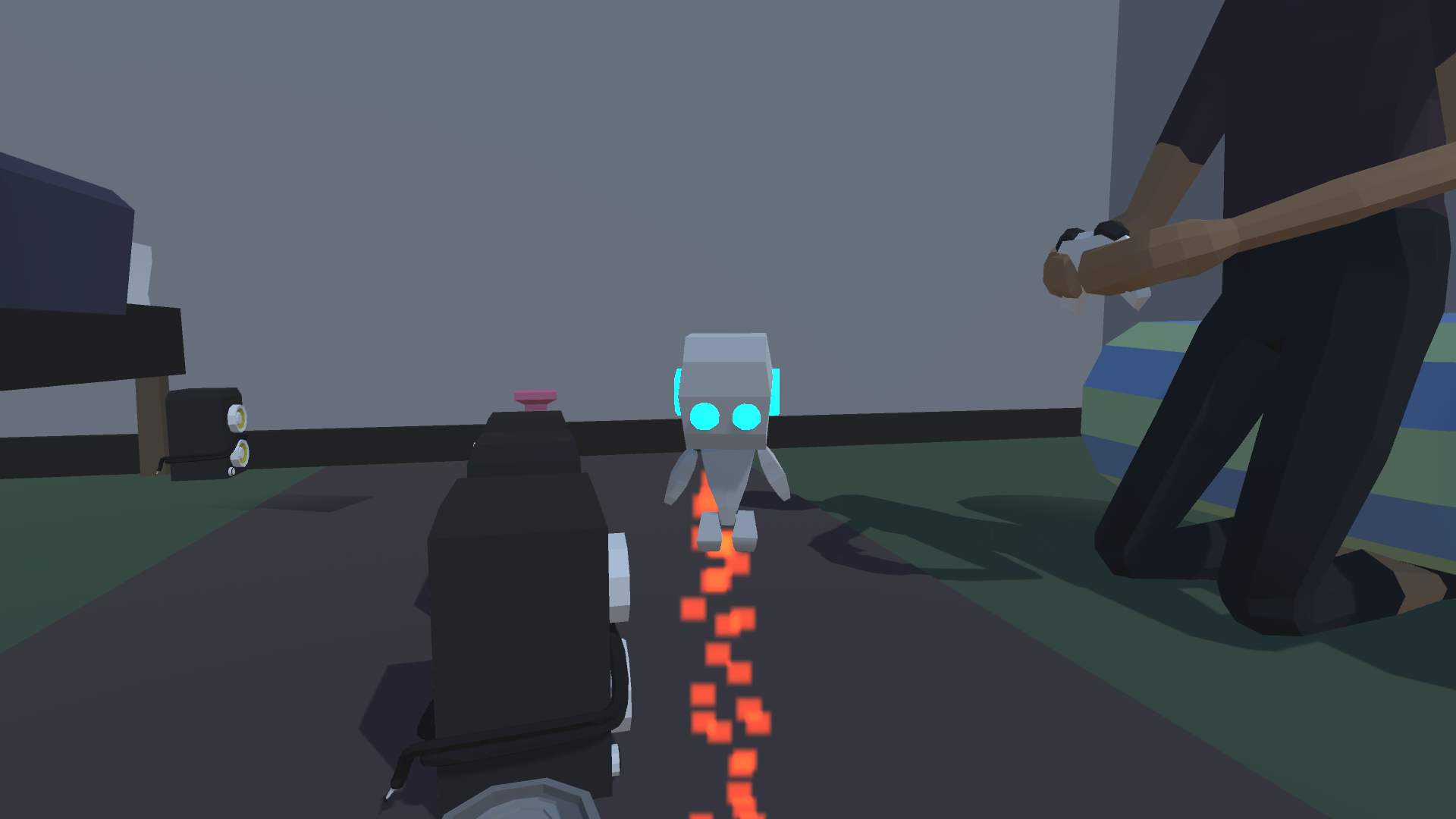 Overall we got 8th place in the jam with our strongest category being first place in Creativity and weakest being tenth place for Theme. And having two different stages to gameplay using 2 different characters, not the clearest theme use probably, so we understood why. If people were to play a single game from my itch, I'd suggest this one to them. It lacks in UI/UX art and stock audio, but I believe me and Andrew created one solid jam entry for our first collaboration.

Andrew is also an aspiring game programmer! So he took about a week or two working on another game jam solo while I was trying to figure out the internet situation at my new living location. However, we kept talking and had an open dialogue for working together again.

About a few days after the end of that jam he messaged me about working together again for the Rainbow Jam 17, a two week jam to promote diversity in gaming. I've never worked on a game before with a goal beyond just making something solely for the fun of it, so I was excited to do something for a cause.

He already had an sound artist he wanted to work with, their name is Lindar, of which he had previously done the most recent Ludum Dare with. I'm always up for meeting composers and Lindar is certainly a talented artist that I'm very happy I got work with on this next project. We all got together on a Discord server and Andrew told us he wanted to do a narrative game for this jam (also a first for me) with the goal of being portraying Gender Dysphoria.

Now I want to say that I don't have any experience with gender dysphoria nor do I have any friends who have it. So my knowledge on the topic is limited only to the medical information that it's a dysphoria people have when they feel they were born the wrong gender. I have a general idea of the kind of things people with gender dysphoria probably have to deal with and the feeling of not fitting in. So overall, I was worried that I wouldn't be able to understand the feelings Andrew wanted to present in the game or that I wouldn't portray it respectfully in the game.

Luckily, the design and narrative that Andrew created along with the soundtrack Lindar made were great. I had worry the entire time I was making the game, until however I finished the gameplay loop and actually got to play the game for the first time. Then all my worry was gone. The game is called Planet Dysphoria and it is a well thought out experience that gets you to think about the topic on a more personal level.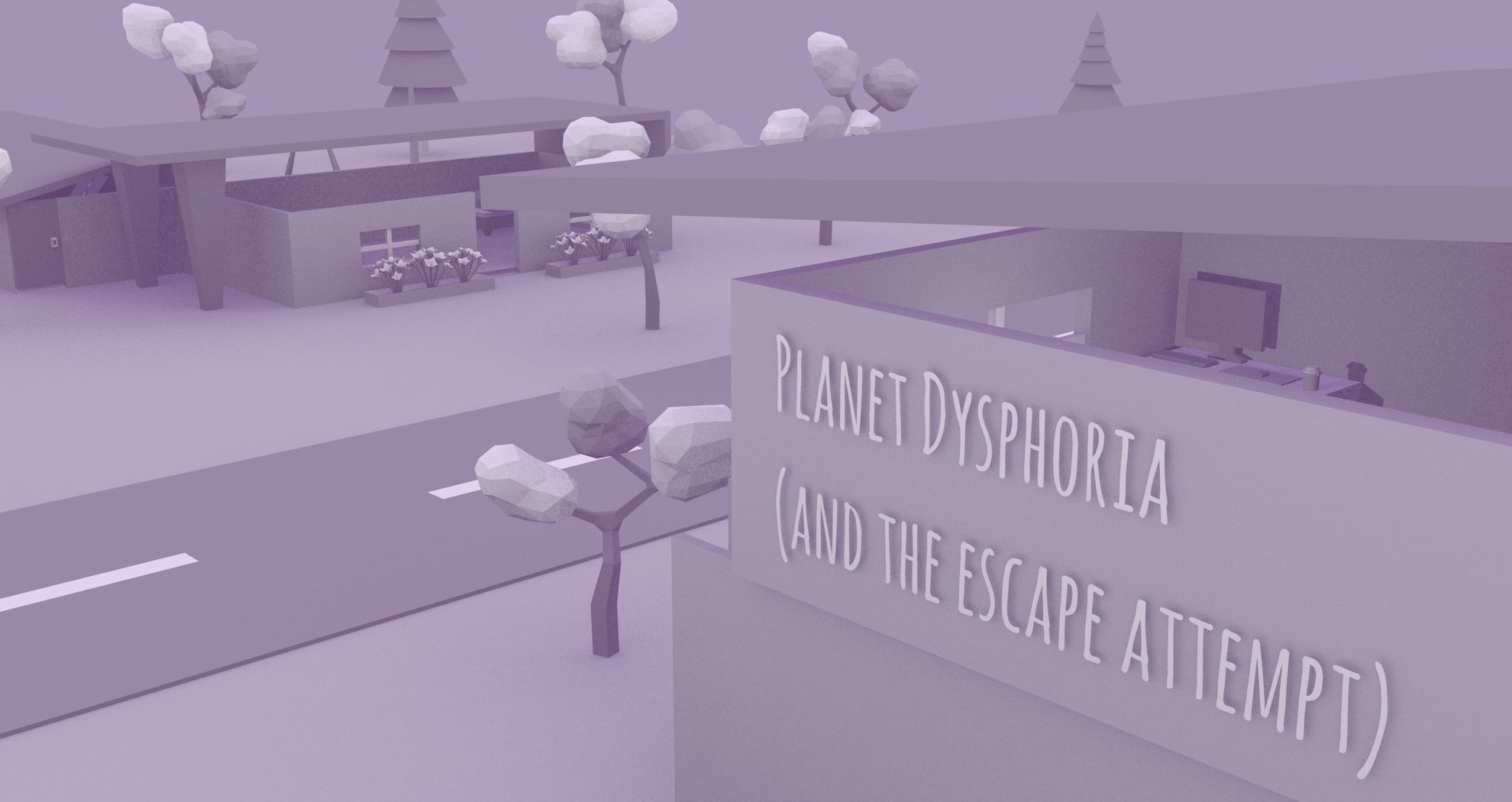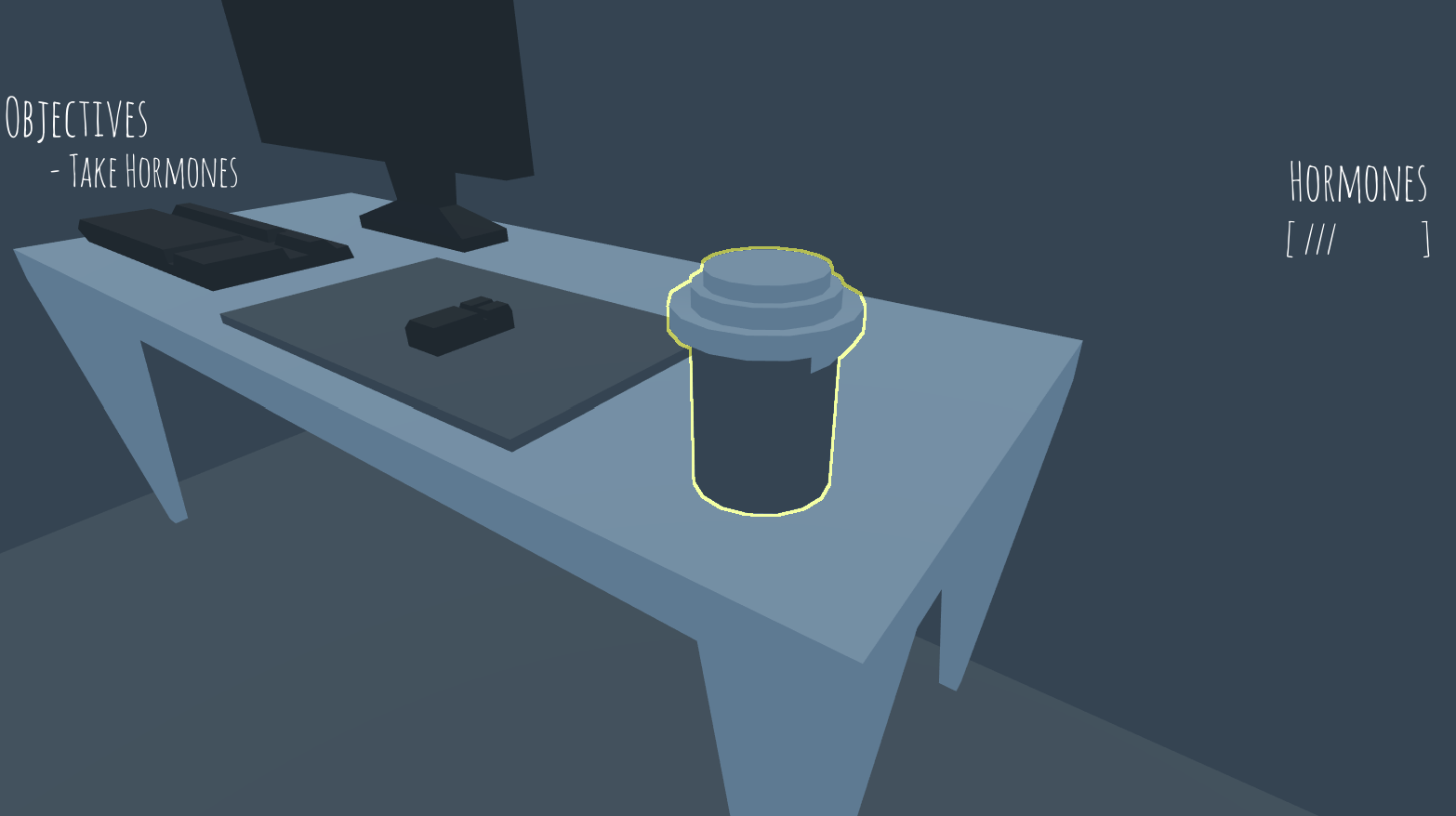 Once again our weakest category was Use of Theme placing 18th (out of 43). However, we placed 2nd in Art and 3rd in both Fun and Audio. That's really high placement in all three general game categories. Then on top of that our game quickly took to the top of Itch.io's popularity chart for 5 days straight and still over a week later is steadily getting around 100 new downloads each day. In itch.io terms, I do believe this would be considered somewhat viral. We've even gotten quite a bit of very cool Let's Play videos made by small youtubers.

Currently me, Andrew, and Lindar are enjoying watching the lets play videos, hearing feedback, and checking the analytics of our project daily (and Andrew did another solo game jam). It's been quite the experience having such a positive outcome. People have even been asking us (and encouraging) if we will be making a full-length game expanding on Planet Dysphoria. We're keeping it as a possibility at the moment.

TL;DR (kinda)
To have made 2 games in 2 months with a guy I met on Reddit? If you had even suggested I could do this about a year ago, I would have laughed in your face. I've literally seen countless amounts of these attempts go unnoticed on reddit, unity forums, tig source, etc.. But I gave it a very serious try and I'm glad I did because Andrew is an an awesome guy, great artist, and I hope to work with him again in the future on more games.

If you're sitting there thinking that people would never respond to unpaid collaborations then hopefully this encourages you to go out there and at least give it a shot. Give it a serious shot. You have to be open to working on a game idea that isn't yours, you need to be able to work together and get along as people in general. You are gonna be partners in the project, not an employer--employee relationship, hopefully you become friends. Also, and this is super important, keep the first collaboration together small. If the game is too big then one of you will eventually abandon and all that time and effort will be wasted. Good luck!

Thanks for reading! If you have any questions about the collaboration or about either of the games we made feel free to ask. I'll answer the best I can about anything.