This is from the 2009 Annual Report published by Korea Creative Content Agency (KOCCA).
According to the report, the Korean gaming market expanded to US$4.6 billion in 2008, 9% growth from 2007. The market is expected to reach US$ 5.5 billion in 2009 with 17% growth rate. The main reasons behind such growth include increasing game licensing revenue from oversea and mobile games.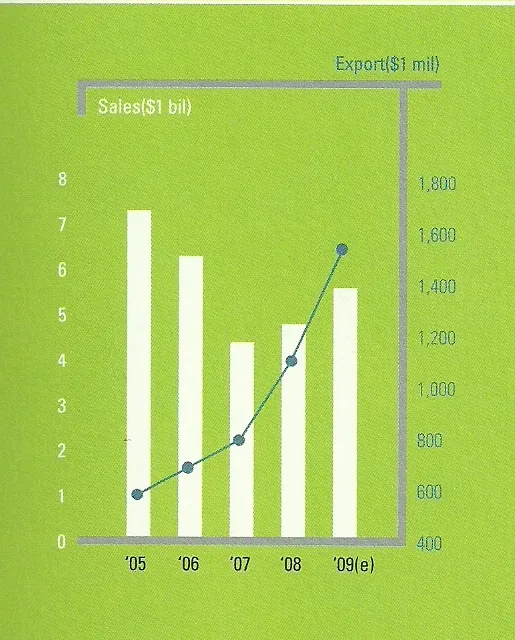 <Korean Online Gaming Market, 2005-2009> Source: KOCCA
Also, in the Korean gaming industry, there are 29,294 game companies and 42,730 employees making US$ 4.7 billion sales in 2008.