Zapak Cricville : The World of Cricket goes Social!

Link: http://apps.facebook.com/zapakcricket/


A cricket game packed with great game play features, customization, interactive match play.. Zapak Cricville is worth playing!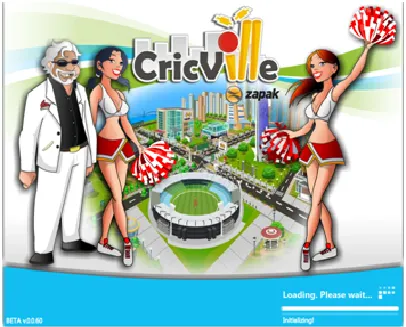 With the surge in motivation of anything relating to cricket, be it test, ODI or World cup, it's no surprise that Cricket is one of the most liked game in some countries and now it has gone social on Facebook!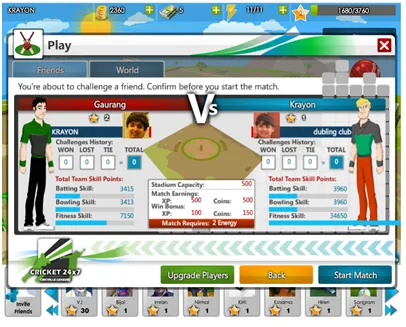 Developed by Zapak Social, Zapak Cricville is a sport genre social game that takes its roots from all actual elements followed by Cricket Clubs. It allows players to manage a cricket team by acquiring
Dealing with Sponsors.
Hiring Coaches
Giving Training to your players
Hiring powers and upgrades to your players.
Upgrade your Cricket Club
Build Stadiums
Competing in Tournaments (feature coming soon)
Customizing feature of the team
Besides this Zapak Cricket also allows players to socially network friends and players from around the globe through challenges and friendly games.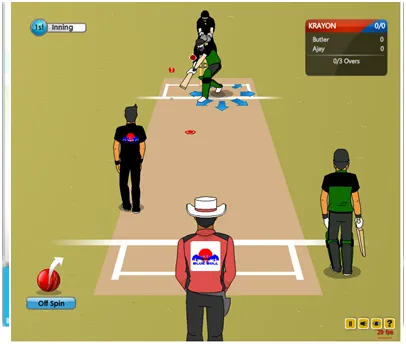 Zapak Cricket is as customizable as they come. For example, there are two in game currencies, coins and Cash. They're given when tournaments are played or you play a team, increasing fan capacity which results in more earnings. They're also rewarded through sponsors or winning matches. The currency is used to buy upgrades and customize aspects like the gym (where your players can train and be upgraded), headquarters, and the stadium. Aside from currency, the amounts of fans accumulated are rewarded in experience points.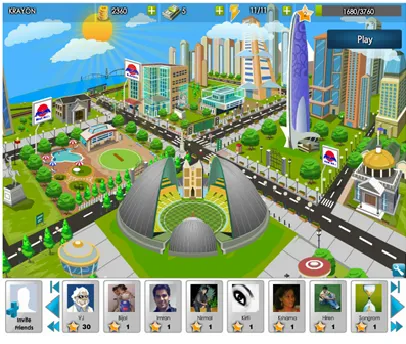 Zapak Cricville is a game that inhibits the best of both worlds: Cricket Management and core game play. With the customization, easy controls, mixed in with competitive match play, Zapak Cricville delivers more for the mass audience than other niche games do on Facebook.
- Gaurang Gheewala