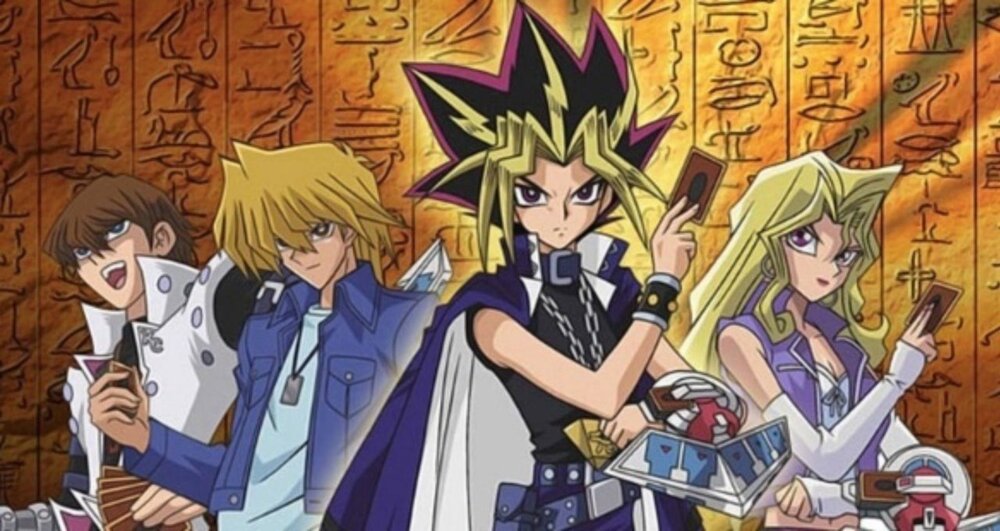 Yu-Gi-Oh is a poorly designed game. Most collectible card games are in one way or another, but even compared to its contemporaries, Yu-Gi-Oh is a mess.
The rules text on the cards is tiny, poorly written, and needlessly complicated: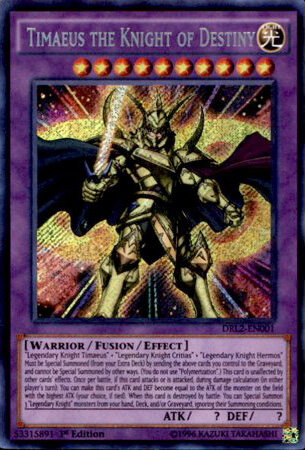 ???
Its metagame is defined by power creep (a type of design wherein newer cards are more powerful than older ones), and an extensive list of restricted cards (cards which you are not allowed to use).
Which leads to moments like this:
Don't worry if you can't follow what's going on. I certainly can't anymore.
Design Origins
Yu-Gi-Oh has a curious origin, and one that still greatly informs the game it is today. Before it was a card game, it was a manga by Kazuki Takahashi. The manga didn't initially center around the card game, instead following a boy named Yugi who would engage his enemies in a variety of tabletop games. Yugi was depicted as feeble and inept, but when he played these games he was confident and capable.
Weird how young gamers were able to relate, huh?
Eventually the manga came to focus on Duel Monsters, the diegetic version of what we know in the real world as the Yu-Gi-Oh card game. Fans of the game clamored for a real life version of Duel Monsters, and game developer/publisher Konami obliged.
The initial version of the game stole a lot of its design from Magic: the Gathering, and also gleaned many rules based on the game's depiction in the manga.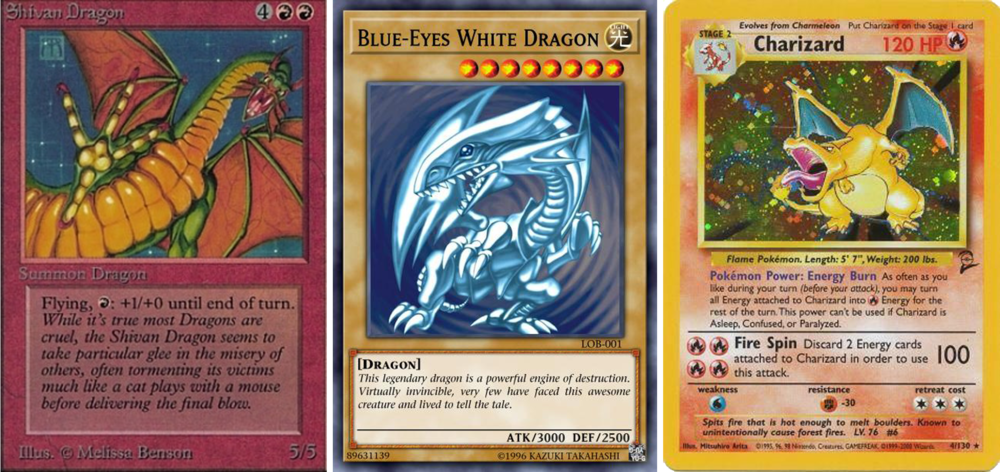 To be fair though, everyone stole from Magic: the Gathering.
And this is where the Yu-Gi-Oh card game differed greatly from its contemporaries: it was promotional material. Or as Caleb Compton wrote in his analysis of the game, "When putting together the rules of the game, the foremost concern was not what will make the best game, but what will be most exciting for the [manga's] story."
Games as Stories
While Compton sees Yu-Gi-Oh's prioritization of exciting stories over good game design as a flaw, I believe that it's this focus on story that is the key to Yu-Gi-Oh's success.
The card game, the manga, the anime: they all work together to make players feel as confident and capable as Yugi when they play. Is the card game strategically dynamic or interesting? Not particularly. Does it tell an exciting story?
Hai!
Being conscientious of your game's story during development is a fundamental game design practice. Yu-Gi-Oh is a game that just happens to lean very heavily on its narrative elements.
Admittedly, not every game has the luxury of its story being supplemented by multiple mangas, animes, and fanmade parodies; but that's okay. The design principle to be learned here is that if you can make your players feel something, it really doesn't matter how you got there.
---
For more discussion on narrative in board games, listen to Episode 18 of The Panic Mode Podcast — Narrative Design in Board Games.
For more discussion on collectible card games, listen to Episode 25 of The Panic Mode Podcast — Collectible Card Games.
This article was originally published November 17, 2019 on www.panicmode.net.