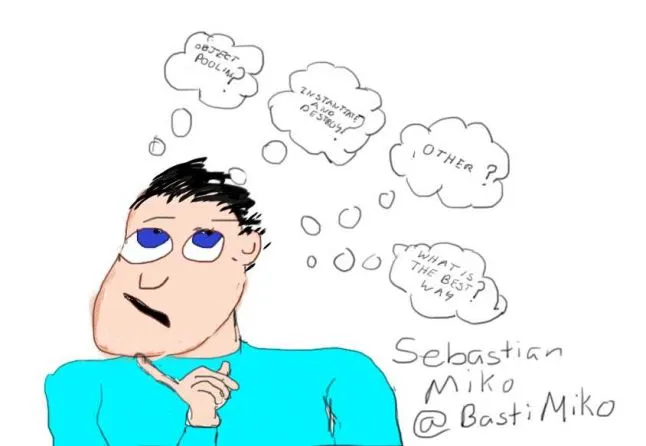 I have a problem; I think too much and often suffer from analysis paralysis, constantly thinking of the different options available. So, my goal recently has been to choose the first viable solution available. Basically to take MASSIVE action. Less thinking, and more action. Let's churn out some games baby! That's my M.O. The more games I make the more practice I get, the better I get.
It's not that I won't do any thinking; obviously analysis and figuring out things are important. My thing is that I don't want to spend too much time figuring out what the "best" solution is. Chose a solution that "works", you can always come back and refactor. The ultimate goal is to make the game as fast as possible.
Reducing analysis time and making decisions immediately helps with the small structure and coding decisions you make while you're working in the here and now. It helps you to get through the here and now, and work faster towards your overall deadline.
A Game a Week
A game a week helps with the "longer" term objectives, if you can consider a week "longer" term. In this context it is. A game a week forces you to look at how much you have to do, and how much days you have left to do it in. "I only have so many days to go; I need to finish this part of the game today."
How about you?
Does anyone else suffer from analysis paralysis? Do you spend too much time thinking about how to structure your game? Do you spend too much time thinking how best to code something?