At some point people need to decide what they want to do with their life. Do they want to design video games or play video games or both or neither? Do you want to be a consumer or a producer?
Have a look at this diagram: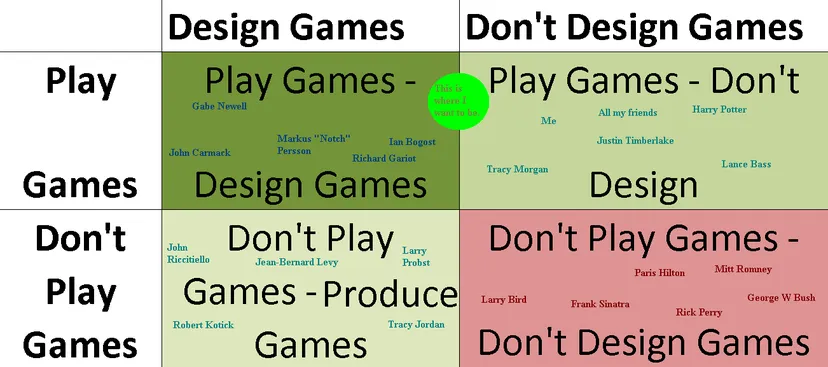 Now if you decide that you want to both play and design video games - you are taking the most difficult and yet the most fulfilling route. The game industry is extremely competative - to find the time to play video games while working in the game industry - that is going to be difficult. Also, the more you see how the sausage is made, the less appetizing that sausage is going to seem to you.
The second option is to just play games and not worry about designing them. There are some benefits to this. If you decide to just work a crappy office wage-slave job, you can sneak out at 3 and spend the rest of your day playing video games. No worries.
Then there is the third route, to give up the playing of video games to focus yourself completely on the design of video games. This is a noble act, but it can be detrimental to everyone if in the process of devoting yourself to designing games you forget what makes games fun.
So it really is necessary to find a balance between these options - to get in the upper middle of the box. Be periphally involved in game design, but always be willing to sacrifice your design goals for the fun of playing games that you want to play. Otherwise you might stop coming up with creatively worthwile design goals altogether.
So in the words of that blond haired guy from batman: "You either die a hero or live long enough to see yourself become the villain". You either strive for creative perfection so much that you suffocate your desire to have fun or you make creative sacrifices long enough to become a member of the industry suits.
Oh yea and then there is the fourth option, don't play games or design them. That is just sad. Why would anyone do that? That is why I put a bunch of sad people in that box. Peace.