"Billions served" could be the motto for either Apple or Google when it comes to app downloads. Both app stores now offer over a million apps, with billions of downloads, and revenue from app sales reaching a record-high for Apple in 2014.
So with this plethora of app choices, why would anyone today be interested in playing games using a mobile web browser? Or creating them?
The U Word
The word "ubiquity" has been overplayed in the tech world more than "Love Shack" at wedding receptions, but it is nonetheless the key to the success of the mobile web. HTML5 allows both players and developers to play or build a seamless game across any platform: iOS, Android, desktop, mobile. There are many successful HTML5 game publishers and platforms, but probably the most successful is SOFTGAMES, which offers 350+ high quality cross-platform HTML5 games. Openmobile, NewGameTown, Spil Games, and others are rolling out mobile web games on a consistent basis as well.
The ubiquity of HTML5 makes it a platform that's going to stick around for a while. Even though smartphone penetration reached nearly 80 percent in the United States by the end of 2015, the mobile web still remains the primary source of entertainment and information for many other areas of the world. Opera MediaWorks routinely announces their state of mobile advertising report, which includes a look at mobile web usage versus apps. As of July 2015, the app experience dominated only in the United States and one other region: "a thinly populated dusting of tiny Pacific Ocean island-states such as Melanesia, Micronesia, and Polynesia," as reported by VentureBeat's John Koetsier. This data caused Koetsier to muse on the app versus HTML5 showdown, "So unless Guam and Easter Island are the bleeding edge of the wedge, don't count your chickens just yet." The Q2 Opera report also showed that Europe's mature market skews more toward mobile web than app, and the Middle East's mobile web use "more than doubles" its app usage.
Still think HTML5 is dying?
Time
We all know how impatient we can get when we have to enter – and re-enter – a password. We want to pick up our tablet and continue playing the game we started on our phone this morning. And when we get a new device, I don't think many of us relish the thought of downloading all the apps we use. We live in the land of immediacy, some of us plagued with flashbacks to a time when "dial-up" was the fastest way we could get onto the Worldwide Web and check our mail on AOL.
SOFTGAME'S CEO Alexander Krug described this expectation of immediacy at a Casual Connect USA conference: "Users who are actually accessing your portal are expecting to immediately play a game…That's the good thing with HTML5. People are not forced to enter any IDs or passwords - they can just start immediately playing and they are still connected to your brand." Krug has even called HTML5 dev a "gold rush" opportunity, saying, "Entertainment should be accessible without downloads, installations, or special equipment. Play anywhere, anytime, no matter what device you use."
Krug points out that SOFTGAMES, with more than ten years of experience in the mobile gaming industry, decided four years ago to focus completely on its HTML5 platform.
At MocoSpace, we have launched over 60 HTML5 games, and we've seen that the average game-playing session is over seven minutes long – though of course we have players that spend upwards of six hours a day playing also! Our most popular game is Street Wars, which is now five years old and attracting over 50,000 DAU. Over the years we have continued to develop the game while only adding a small amount of internal resources to help the initial team who created it. This is an example of an initial game-build providing a steady stream of revenue over several years.

Of course, we see that the longer people play, the more level-ups they will buy – but as we all know, in-game purchases only accounts for a fraction of revenue from the game platform POV. The real money-making op is in mobile advertising; the longer they play, the more ads gamers will see – and the more money developers and publishers can make…which brings me to the third reason it's still a great time to be building for mobile web: money.
Money
One of the best ways to see if HTML5 dev is for you, is to check out Matthew Bowden's site, TrueValla.com. He offers an amazingly transparent look into his work, down to his monthly income as derived from game publishing, rights, consulting and book sales. October of last year marked a high for him, as he earned $10,022 solely online ($243,956 total). Bowden reports his monthly average income as $5,620, and reported that he made a quarter of a million dollars online in 2015. Matthew says he is "committed to using my experience as a resource for others to learn from."
Matthew takes his experience a step further though – because money is only worthwhile if you actually have time to spend it, and time to be with family and friends. To that end, Matthew shares that he had a goal of reducing his average workday from ten hours to five-seven hours. By December he had reached that goal, saying, "I worked an average of six hours a day so I have achieved my goal. Working shorter days has helped me to maintain a better lifestyle and state of mind, and I still managed to earn a modest sum for the year."
Matthew has shown us that game dev doesn't have to be a risky venture; you can basically create a schedule, stick to it, and know how much income you will have coming in.
While the opportunity for moneymaking is certainly smaller than native app development, there's still money to be made in HTML5 mobile web development for small indie dev teams willing to take a shot. Street Wars still closed 2015 with over $2 million in revenue and saw ARPU over 20 cents. We think that much of the game's popularity comes from the ease of chatting with other players, and our diverse user base, which is something game developers should keep in mind as they create new games.
It's important to me that current and aspiring developers know about the potential of HTML5 game development, because there's little if any game development targeting mobile browsers, and I think that makes it an underserved market. People are spending mega-minutes and mega-bucks on games, and HTML5 can brin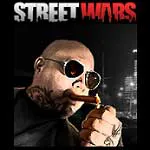 g in a steady income stream for those interested in designing new games.
We just celebrated our ten-year anniversary, and along with others like SOFTGAMES, Openmobile, NewGameTown, and Spil, we are looking for innovation and creativity in HTML5 game dev. Are you ready to play?