After having googled a few people, I read a post about serious games written by a guy called Patrick Marchal, based in Paris.

I asked to get his mail address and I took contact with him.

We arranged a skype.

Patrick had created his own company to make serious games. He was at that time with Thibaud Mallet and they were making a new type of games - aperogames. Multiplayer games. Not serious games.

We planed a brainstorming session to check whether we could cooperate in some sort of way.

We had 1 brainstorming session. Actually I wanted to have with me Regis Faller, a brilliant childrens book illustrator and hardcore gamer, but he was too busy.

1 brainstorming session with very hard constraints.

And out of this brainstorming session, one idea popped up. I worked on it on paper and tested it with my children.
It was in june.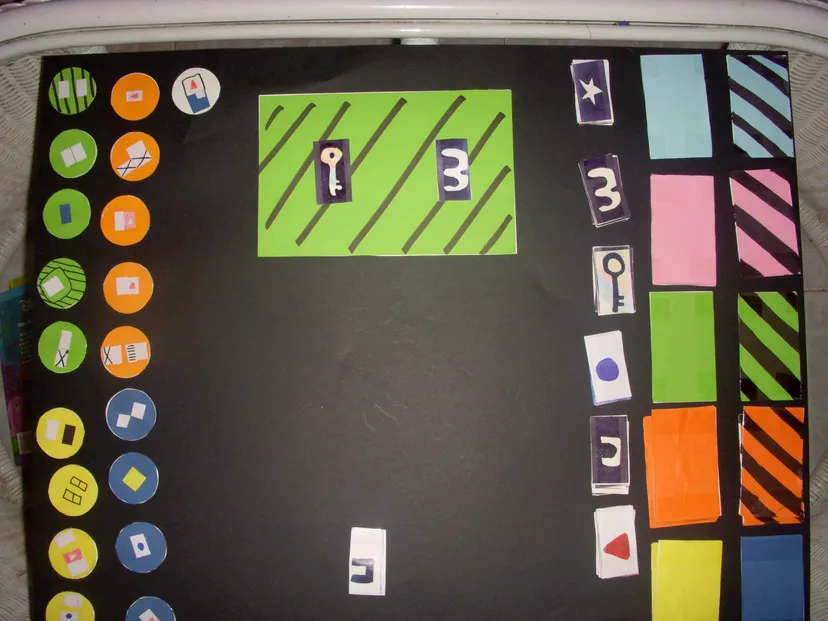 In july I was visiting Patrick in Paris. He had programmed a prototype.

It was so ugly that I almost quit the project.

We met Regis Faller and one month later we had a nice prototype that I could test on my pad.
It looked pretty much the Dragon Box game we have today.

One idea- one game- not polished but testable in 3-4 months. It was time to test it!