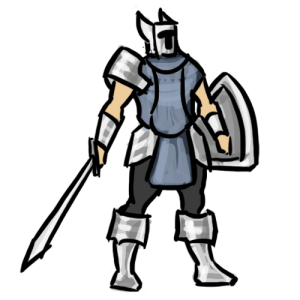 Producing a web game should be easy, shouldn't it? This is the internet. We can measure everything.
We don't have to guess how our game will be received after launch - it has already been launched, and so on the internet we can try something, measure the results, and then build on that, using the data as our guide. Iteration is the key, and data will unlock the secrets of the players' deepest desires! Apparently.
That's a lovely theory, but in practice it just doesn't work like that.
For one thing, what data do we look at? Do we look at the quantity of forum posts and chat relating to a tournament to see how much interest it sparked? Or do we look at this qualitatively, reading everything the players say to see what they like and don't like? Or do we measure increases in log-ins to see if people are playing more often as a result of the tournament? Or do we measure the number of military units committed to a tournament, using troops sent as a proxy for interest in the tournament? Or do we look at Prestige spent, seeing if people spend more during a tournament?
The reality is that we measure all of those things. And once we have the data... it is all completely contradictory.
For example, based on what players have said, qualitatively, the most popular tournament we ever ran was the Undead Horde tournament in spring 2012. We arranged the players in leagues based on size and had them compete to seek out and fight off waves of undead - and anecdotally, it seems that everyone loved it. But in reality the data contradicts that. It didn't get people to log in more, people weren't interested enough to spend Prestige - all of the statistics say that it was our least engaging tournament.
Nor can we just pick one data point and run with that. We can't say "Prestige spend is the one true measure", because we want everyone to love the game, whether they use Prestige or not. We can't say "what matters is how often people log in", because then grinding tournaments look like a success, but might just irritate people (such as with the Bloodthirst for Knowledge tournament back in 2011).
And when we've taken all of that insight on board we cannot, as the theory would suggest, just repeat and tweak a winning formula - because our players will get bored with the same old thing.
In reality we can learn from what we've tried in the past, but the focus has to be on building something new, based on a set of principles as much as on the data.
So, with the current Champions Return tournament we have taken on board what the players have said and done in past tournaments, but our starting point had to be more theoretical.
In this case we started with a question - a question which actually crops up in every tournament, whether it is spoken or unspoken. "How do we give players on all levels something to do in this tournament?"
Illyriad is an open world, where fledgling rulers and mighty veterans rub shoulders on the same map. We need tournaments where the big players can feel challenged - where their huge, carefully optimised cities can really show their worth. But we also need new players, with just a couple of settlements and few hundred basic troops, to be able to get involved.
In the case of The Champions Return, we've done this by providing three types of overlapping objectives.
For the huge Alliances, where dozens of big players are chafing to show their superiority, there is a global leaderboard. There can be, as the movie said, only one. And the glorious victor gets a permanent statue on the game map memorialising their achievement.
For the medium sized Alliances, there are also regional victories. So, if an Alliance has no hope of defeating all comers, globally, it can still prove itself king of its own local hill.
Thirdly, for individual players, there are medals to be won - and although these are for individual achievements they can be won with the help of larger players. Even a tiny player could, in cooperation with larger alliance mates, win a medal.
This allows people to pick their own difficulty level. For example, a medium sized Alliance might say "we want to win our local region, and make sure that all of our members get a medal". A small alliance might decide that they'll be delighted if just one of them can pick up a medal. A really big alliance might disdain the medals, and focus only on the big prize - only three Alliances have ever won an Illyriad tournament, so this is a worthy challenge for ambitious players.
And of course all of these goals over-lap. A big Alliance seeking global victory will be competing locally with guys who are just fighting for their regions. A small player who just wants a medal can usefully join and aid even a veteran Alliance - they help him get his medal and his win counts towards their score.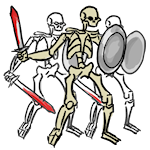 So, the current tournament should allow people to pick their own goals, and win glory appropriate to their ability and strength.
We will look at the data in the end, of course. But we can't start from the numbers and somehow hope that a tournament can be created from a mathematical model. We have to start, as we always do, with thinking about building structures that players can have fun exploring.

[Orginally published at: Illyriad Dev Blog | The Champions Return: Designing a Tournament by Kevin Hassall]