The game has a lot of voyages place that you can choose to sail for, like Hawaii, Cuba, Panama, but you can't really see the place and build on there in the game, you just see the boat set off, and then come back. Those very attractive places which the boats had just set off for cannot be seen. That made me a little unsatisfactory, and I really want to see different places which should be very attractive places I think. This game feature its voyage play, but the voyage play is not completed in some sense.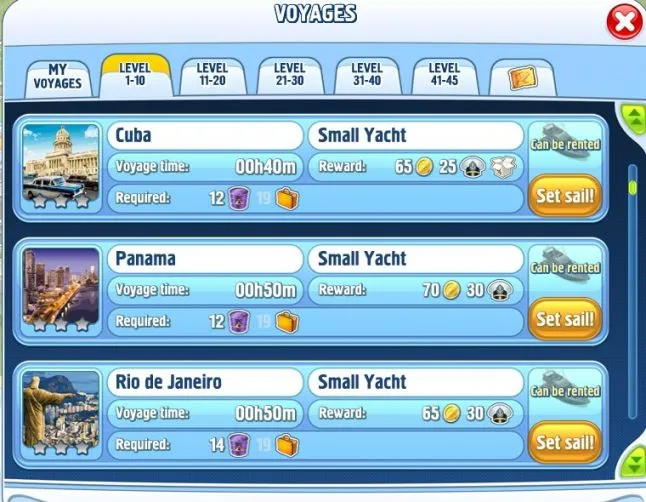 Since it is a building game, and we all natively have the building desires, how about adding a voyage places building feature that players can really see those scenery places and build on them. That could enhance the gameplay experience.
So in addition to the original place you can build, there are more famous places that you can build, this feature make the game differentiated from other building games which player can only build on one place.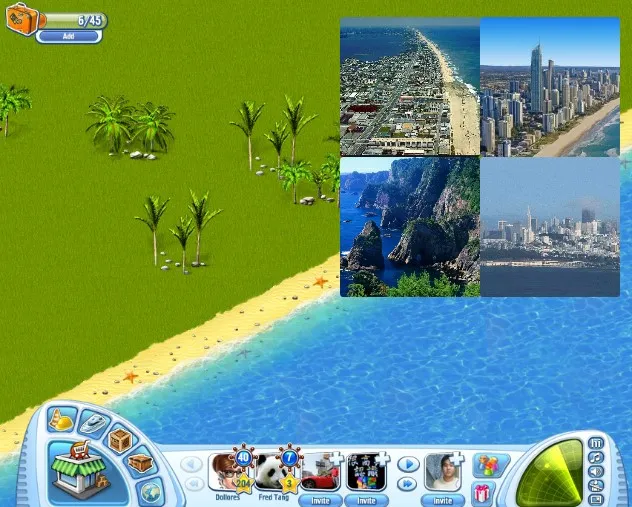 These places should have their unique sights which represent their real attraction, like San Francisco, Sydney, London etc.
Player can visit these places and build items on them.
According to the items built on, the voyage list will be added, so player has more voyage.
Items can have different functions.
Items include seashore items and on-sea items, like sea-live performance area, sun bath area, sea sight viewing house, sea vehicle rent center etc. Through which the game is more colorful and fun.