Virtually every mobile game has a progress map these days, Match-3, bubble shooting, casino games, etc.
Please take a look at this map zone, by a glance you can tell what the theme is about.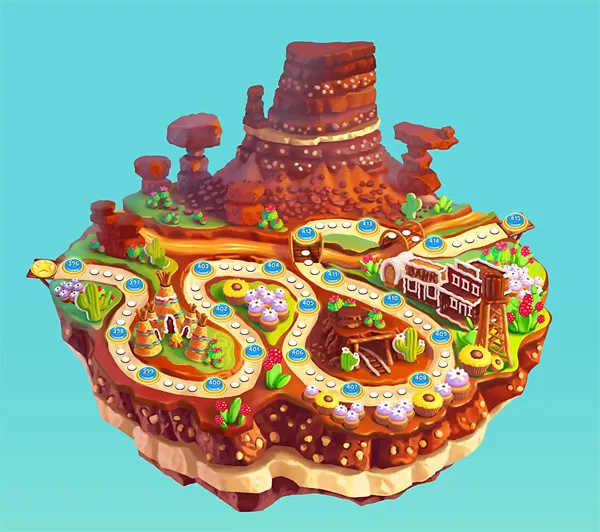 For most successful games, they often have 30+ map zones like this, to carry 500+ levels. If you plan to have this many levels for your game, you need to consider one thing at the beginning: what the game is about, and what themes/inspirations could be used for the game? For the zones are way too many, you need a well spring of inspirations which never dries out. Because ever new and indefatigable adventures spur people to play on.
A map zone is essentially a "place", that any place or any thing interesting and with some distinctive features, could be used as inspiration for map art.
Here I give a few ideas of where our team finds inspirations for map art. And of course the world is so rich and vast, there're inexhaustible subjects you can dig into, I hope this article can give you a bit of light. Some map art in this article are not made by our team, I just borrow them here.
World famous cities/sites
These are the most used themes for mobile maps. There are so many wonderful places on earth, you would never run out of locations.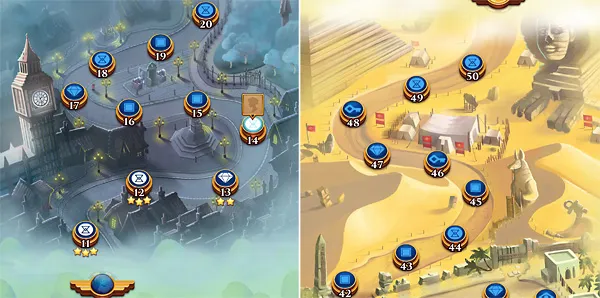 You can grab one or two landmarks, complement them with small things particular to that region.
The downside is that, this type of inspiration is overused in map art. You can hardly find a mobile game, which doesn't have the Great Pyramid and Stonehenge on its map.
So if you need something new, please read on.
Cultural region
For example, the Old West map above, it's not an exact place, it has many key elements of an unique culture assembled: Utah rock, gold mine, tepees. Below is another example.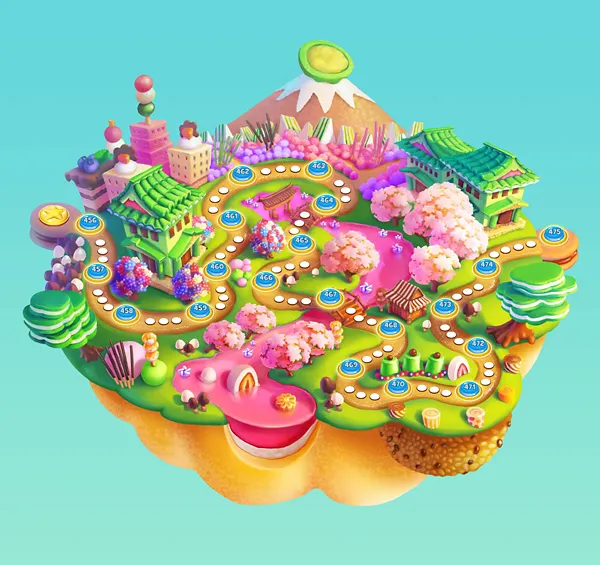 Geographic zones
Many geographic zones have distinctive and interesting features, for example, Zhangjiajie in China, British Columbia, the Grand Canyon… the list is inexhaustible.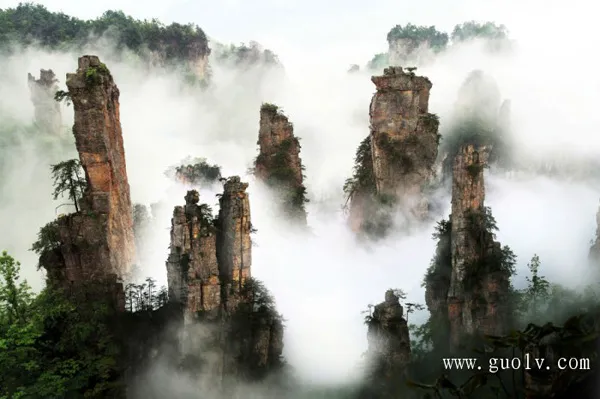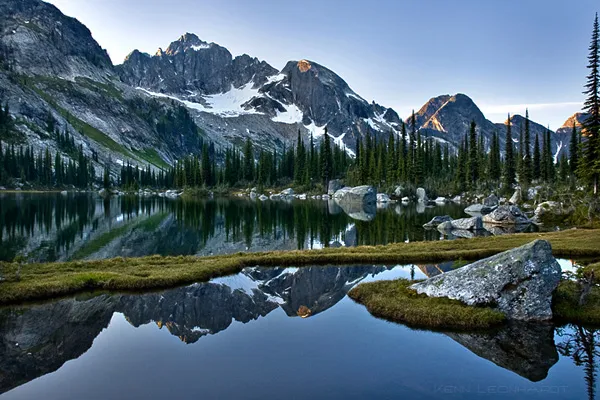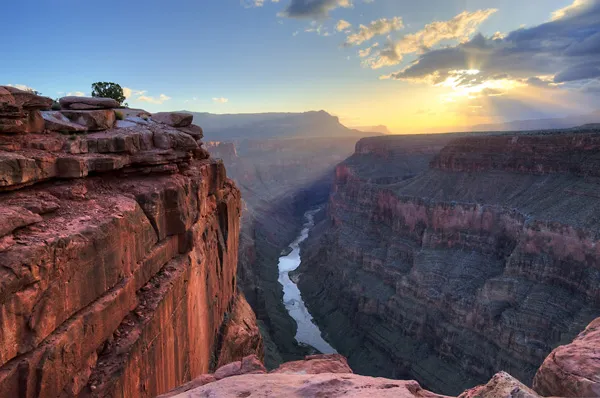 Fairytales, fictions
The sceneries in most fairytales are quite dull, they feature no more than castles, little towns and woods. But pay attention to a few fairytales and fictions, they have variegated locations described in tremendous details. These books include: the Wonderful Wizard of OZ, Peter Pan, the Lord of Rings. In fact they had already inspired so many movies and video games.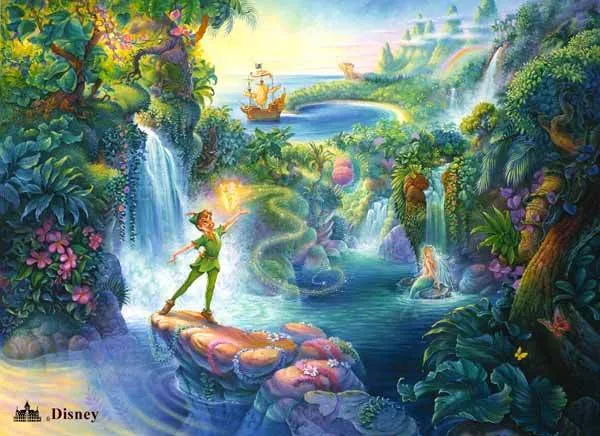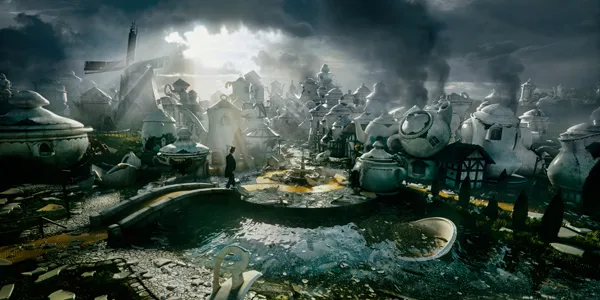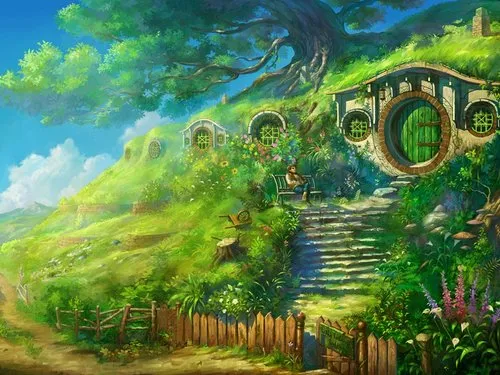 Fantasy art
Fantasy art could be a great inspiration for locations. But pay attention not to copy things in the art work directly, just borrow the idea.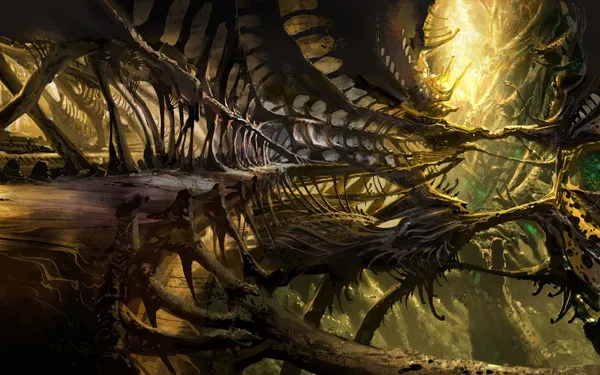 Bubble Witch 2 Saga has many fantasy style zones. I think it's better not to use this subject too much, otherwise the players would get lost.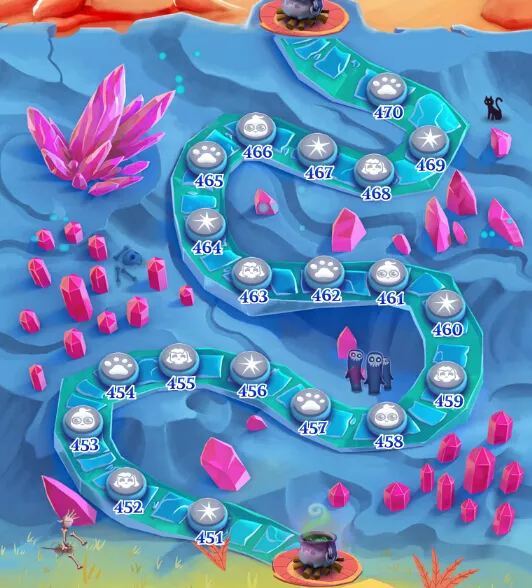 Gift Stores
Gift stores are a great places to give you inspirations. They often have everyday use items made in cute shapes.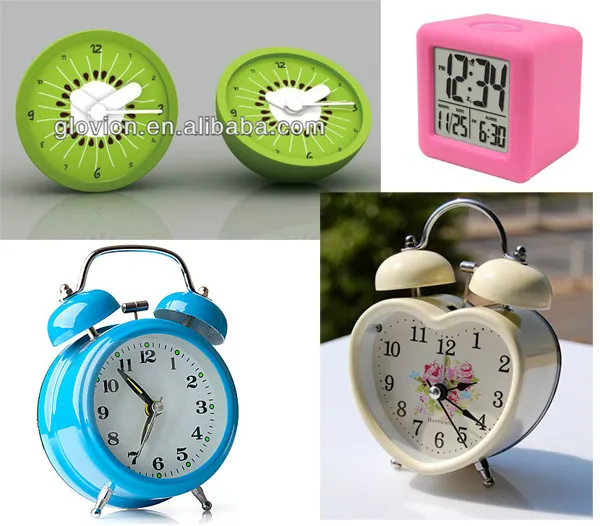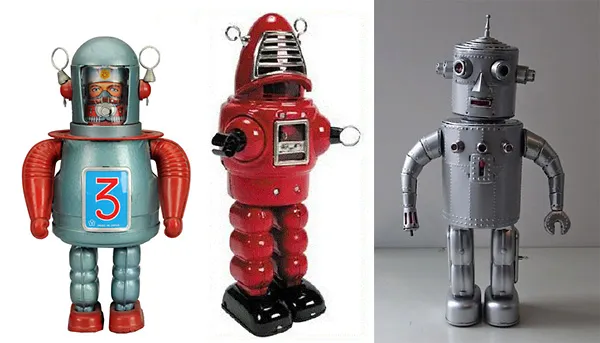 May be you can make a map which is called "Land of cute clocks" or "City of cute robots"?
Festivals
There are many fabulous festivals around the world, which have strong visual impact. For example, Carnival in Rio, Spring Festival in China.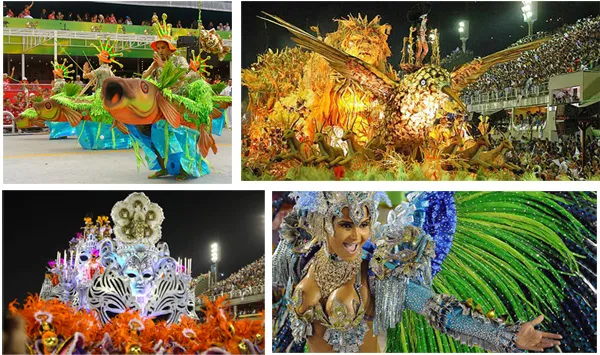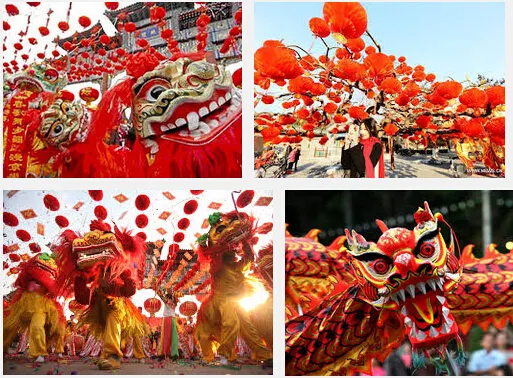 And we have a long list of festivals which are used more often in games: Halloween, Easter, Christmas, Valentines…
Culture
Many local cultures around the world offer rich visual elements. For example, the food truck culture in the US; Kite making culture in China.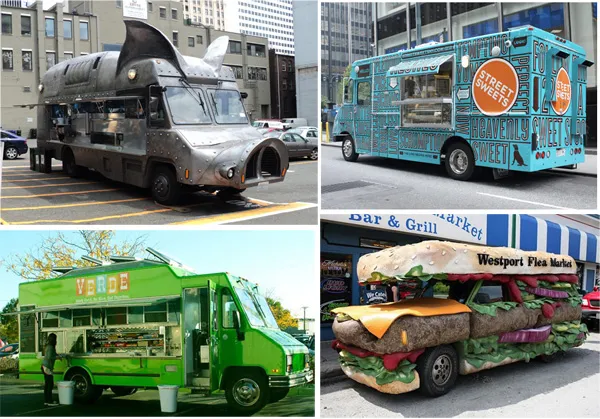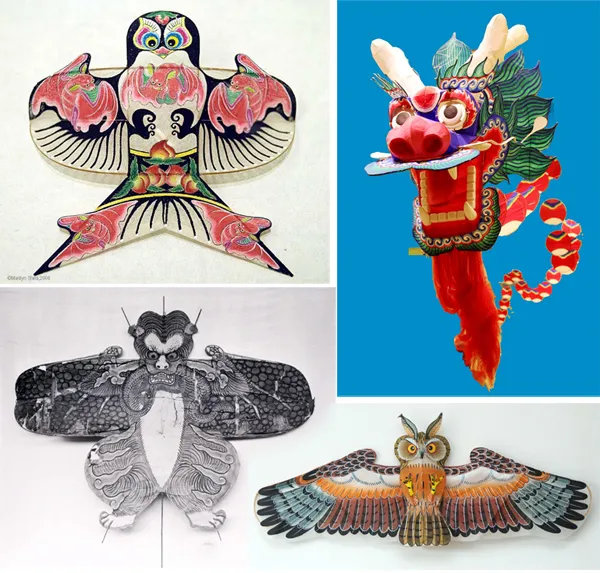 Space exploring/Alien world
Our mother earth is only a tiny part of the cosmos. There are many and many more wonders out there. Let your imaginations take you thither, while our primitive technology can't even afford one glimpse into the unknown.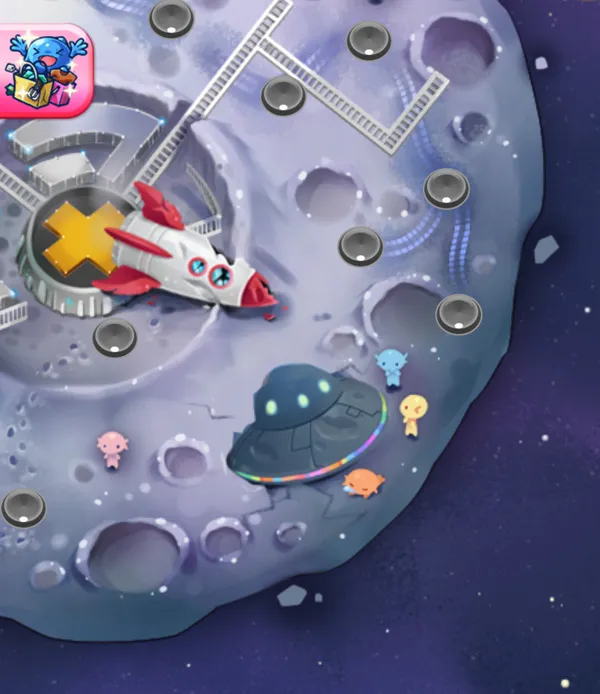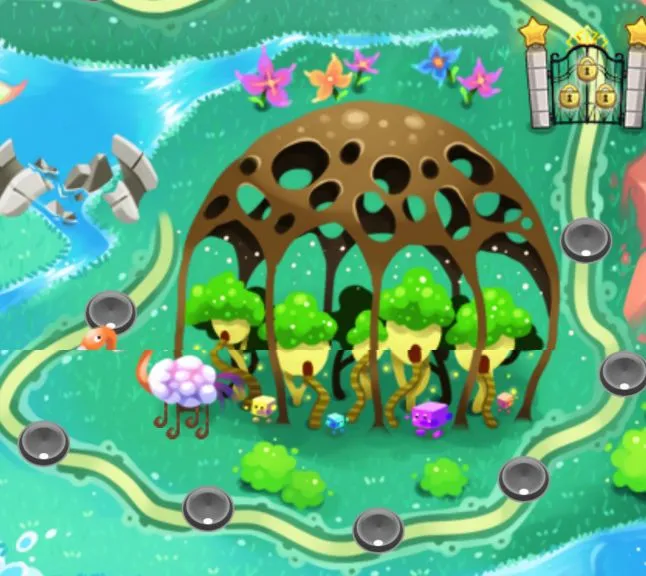 Other games
Why not look into other games to see what the other guys are doing? You can start by downloading a few games and carefully study the full maps. You are bound to find something useful for your game.
If you like this post, please see more of my articles and follow me here...
I would post regularly--one article every two weeks, about game art production.