Disclaimer: When the term accessibility is mentioned in these blogs, it is primarily referring to blind and/or deaf accessibility. Games in their modern form are highly audio/visual experiences and we hope to discuss how to approach the task of making modern games more available to a larger and more varied audience.
LEVY: Designing for Accessibility_03
03: Balancing the Game
One of the hurdles we came across early was balancing LEVY for both sighted and non-sighted players. At the end of the day it's still a puzzle game. It was important for us to remember that the game didn't need to be lowered in challenge to accommodate for the different audience, but instead the mechanics and systems needed to raise everyone up to a level playing field. A core puzzle mechanic in LEVY is that different objects will appear or disappear from specific rooms depending on who is alive and who is dead. These items are included or excluded accordingly in the audio description for the floor.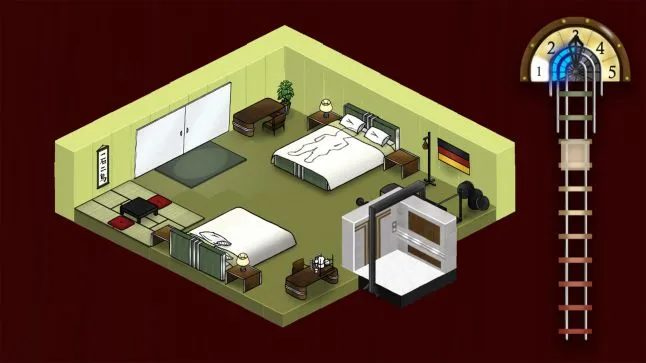 We originally considered using a visual highlight for the object, as if they were glowing, in order to attract attention to them and then a corresponding bell or ringing noise in the audio description (hitherto referred to as AD). Eventually we decided to remove the visual highlight in order to preserve an essence of challenge to the mystery, and, for the sake of balance, that also meant we needed to remove the ringing sound as well.
The logic was that the sighted player is expected to look at the rooms, learn the rooms, and notice what is different when they look again at a different time. The non-sighted player then has an equal – but different – challenge of having to hear the room, remember what they hear, and notice when the new AD either adds or takes away a certain element of the room.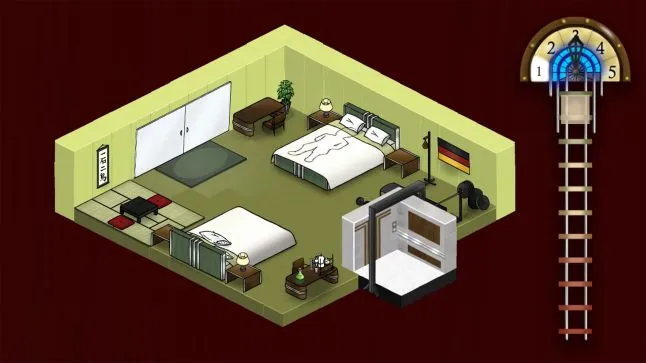 Around that time, we also implemented a button to press to repeat the AD at any time. This mechanic simulates the ability to scan the room again visually and places a greater emphasis on remembering the audio clues for players choosing to do so.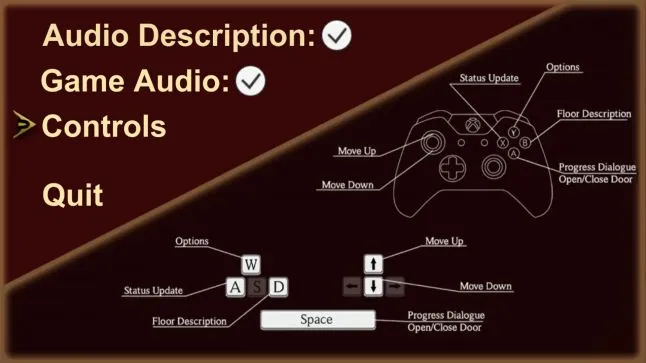 One thing that was incredibly important in all these decisions was to make sure that the game with AD turned on was not easier or harder than the game with AD turned off. Hearing the AD of each floor does not provide any tangible benefit to a sighted player. There are no additional clues, hints, indicators, or benefits. The most important thing to remember is that the accessibility systems were not made as handicap, but as a gate for different audiences to be able to play the same game.
LEVY, at the time of writing, is in a public beta state. It is available for free to download and play from https://razzledazzlegames.wixsite.com/levy Thanks for the support!
Blog entry 01: The Problem - https://ubm.io/2KxfLKf