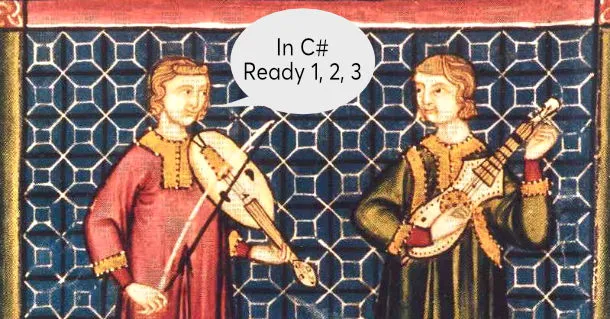 This is the third in a series of blogs about how we developed Stenciletto
Music and sound effects are critical in any game. For our Stenciletto prototype we sourced our sound effects and music from online libraries. It took a long time to identify suitable audio, and in the end the results were unsatisfactory. The game audio had no unifying identity, it seemed really random. The music just plodded on and on and on, slowing boring everyone to death and adding nothing positive to the game play or the user experience.
So we knew we had to do much better.
We needed to give the game audio a harmonious identity.
We wanted to make the player smile.
We wanted to give clear audio cues for successes, failures and other events.
We wanted to use musical elements to reward the player, and to give them some contemplation time before starting the next puzzle.
We wanted a unique and pleasant game opening theme.
So that's what we wanted to do, but how?
Luckily I can play guitar to a decent level and can fumble around on keyboards, I'm also very cheap. So using only three electric guitars, one acoustic guitar, one bass guitar, a midi keyboard and GarageBand, I was securely locked in my underground office until the job was done.
In the end we achieved what we wanted. We created a sound library of 45 effects and musical elements that worked well on mobile devices. The 30 'game completed' audio vignettes were the most challenging as they had to be roughly between five to 10 seconds long while being distinctive and interesting. The audio narration for the 'how to play' demo was outsourced to me, because I don't get paid for it, and I've done this before.
(Original at: https://stenciletto.com/2021/03/22/lets-make-music-together/)