As a game developer, it is not uncommon to have a list of game ideas that you would love to work on but that never come to fruition. Some of these we start and never finish, others just never even make it to preproduction. It's just how life goes, and whether it is adult responsibilities, commercial appeal, or just a lack of time, skills or resources to bring these ideas to fruition, it can be extremely difficult to get your passion project off the ground, let alone finish it and to actually get it played.
So call me lucky.
Lucky, because over the last 5 years, I have found the support, time and motivation to be able to grind out a passion project alongside my day job, but also lucky because I live in a day and age in which doing this kind of work is even possible, unlike the protagonist of my game: my grandmother, Bie.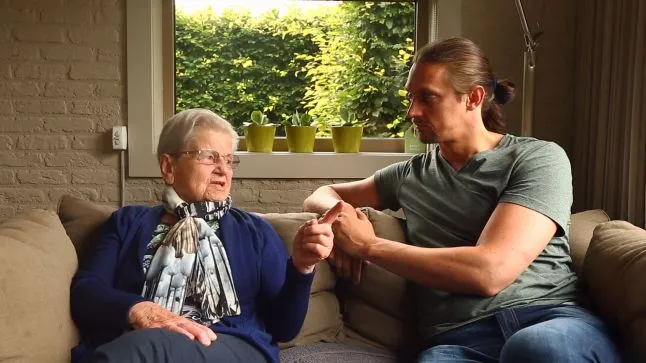 She is the lovely woman who I am sitting with in the picture above. She was 92 when we took it and she grew up in a farmhouse called Brukel in Geel, Belgium. As you might be able to guess from her age and where she spent her childhood, Bie's teenage years were heavily affected by hardship.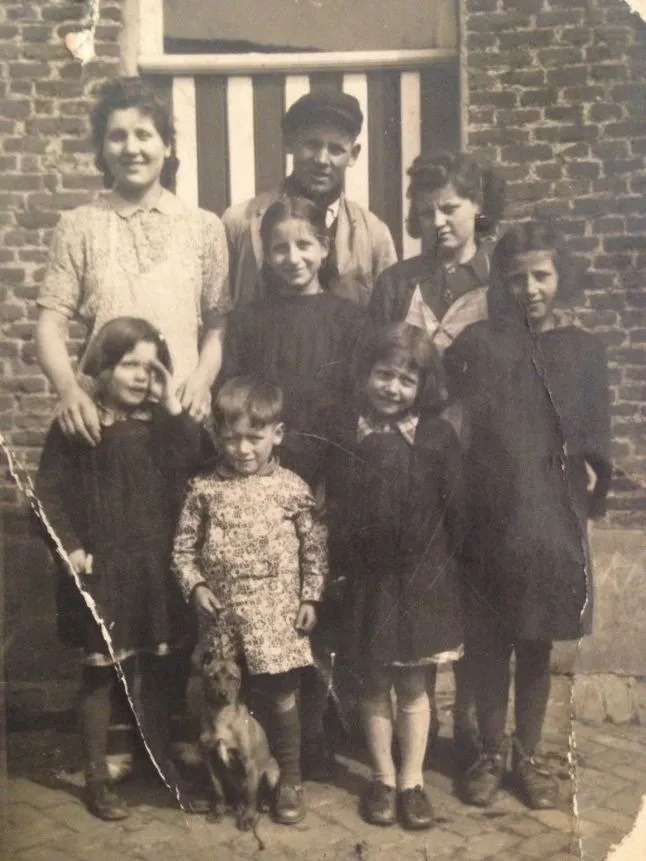 Bie was one of eight children in a family of tenant farmers, so she knew the meaning of hard work very early on. To add to that, her mother died when Bie was only 14 years old, leaving Bie and her older sister, Bertha, to take care of the rest of the family. Shortly after that, World War II broke out.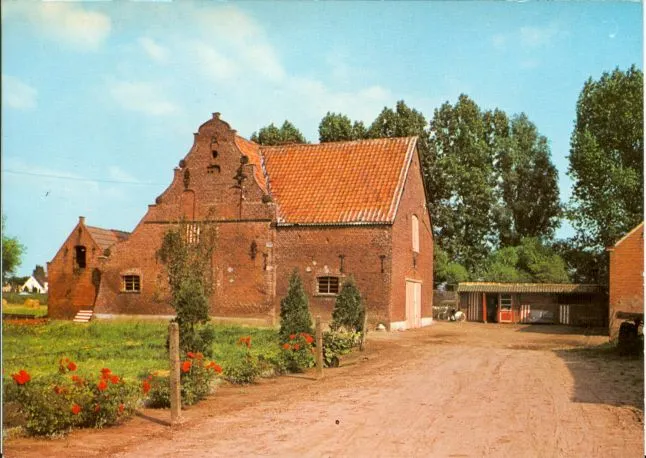 So the picture above is the Brukel farmhouse, which has a history dating back to at least 1350. It was caught in the crossfires of battles between the English and Germans. Bie and her family had direct interactions with soldiers from both sides, such as a German soldier who entered the house and demanded that she cook him enough onions and potatoes for 12 men or British soldiers who tried to diffuse tensions by offering the children chocolate.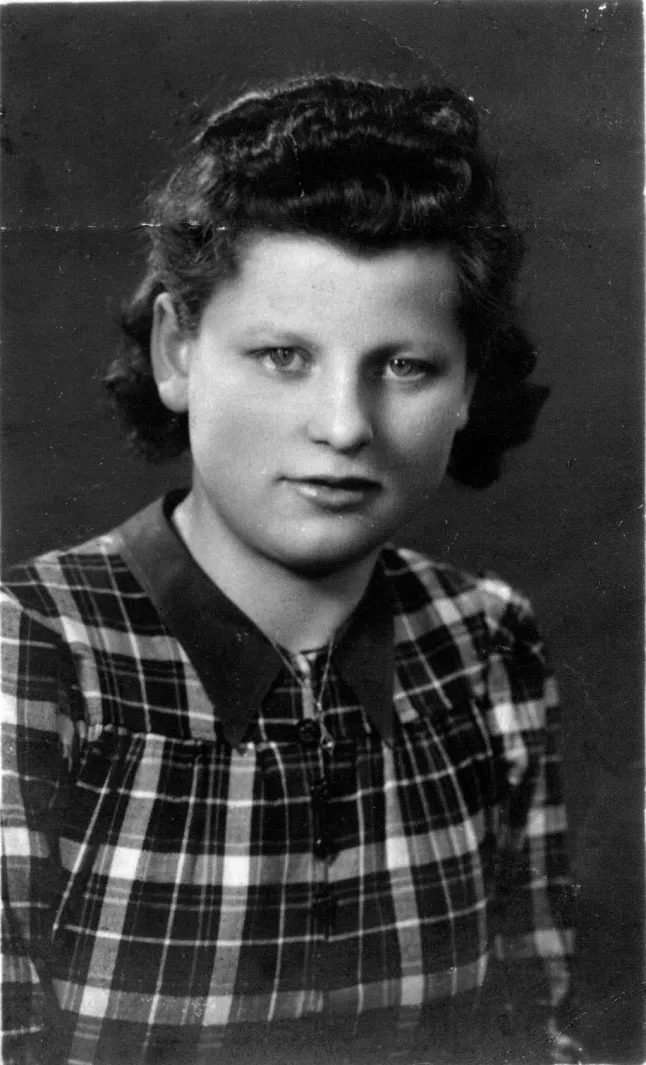 As you can imagine, Bie has a lot of stories about both her childhood on a farm and her personal war stories. These stories have defined who I am as a person and have stuck with me my entire life. From when I was a six-year-old making his first game - a terrible paper prototype for NES Mario Bros. - to a guy in his late thirties today, I wanted to turn these into a game. There is nothing like personal accounts to enrich history, so that is what I set out to do with this project.
I sat down with my grandmother and recorded five hours of audio of her reminiscing - a process that I now refer to as "gaminisicing." She talked about her family, the town life in Geel, and of course, the war. With that, Bie's audio in the game is 100% authentic and not in any way acted. (If only she was capable of acting; it would have made everything so much easier!)
I also had her describe the farmhouse, as it no longer exists the way it was back then. While it was quite the challenge to turn her descriptions - that often made no sense to me at all from an architectural point of view - into something that could actually be 3D modeled, I think it worked out fine. The image belows shows how we went from very rough sketches (that I made) to concept art (by Afferton Raynold) and a 3D model (by Lauren McKenzie).

While the house might not be entirely historically accurate using this method, it is a 100% accurate depiction of how my grandmother remembers it. Considering the concept of the game, we both preferred the latter.
Turning the recordings into a story and game mechanics also provided to be a much trickier challenge than what I anticipated and I will address that story in a future post. However, the primary mechanic of the game uses a camera phone to take pictures of various items in the house. When you correctly identify and take a shot of an item, you will hear Bie tell a story related to that object.
This "find the hidden object" mechanic obviously has been done before and play-tests show that it works well to get players invested in the history that I am trying to share. There are a few ways in which the mechanic is expanded, though, so that it is not just going through the same thing over and over, but I will get into that in the follow-up post.
Thanks for reading up to this point and let me know what you think. I am thrilled to say that the game will be released soon and I hope it will inspire others to "gaminisce" with their grandparents or loved ones, and possibly create art of their own from it. Our elders have a wealth of stories, and they usually love to share them with the world!
(For more information, you can find the project on www.brukelgame.com, including its social media accounts.)

Part 2 - Gaminiscing 101 – Recording my grandmother's childhood memories to turn them into a video game