Dark Gladiator:-The Extinction
Devlog(#1)
1.Introduction
So hi guys,this is my 1st blog of my life so I don't know to how to design a blog in Gama sutra but then also I am just trying so I can learn more.Now this blog is about our game Dark Gladiator,now in this devlog I am going to give some information about the game and also the mistakes which I and my team made till now.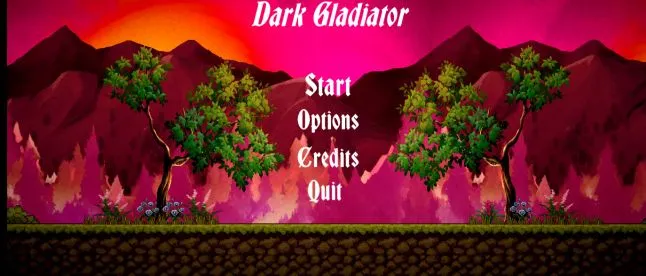 2.About Dark Gladiator
Dark Gladiator is an 2D Indie Game which focuses on a nice Story and a great Adventure . The story is based on Shang who goes to a hill station village for curing his disease,The headmaster of that place is expert in magical powers and Karate,he actually belongs to another realm but came here to find a worthy person who can handle some god like powers, so by the help of that person he can stop Lee who wants to take Dark Eye(One of powerful substance in this game universe) and persecute humanity.And fortunately Shang was worthy of it.So to know that how headmaster convince Shang and how Shang will stop Lee,then join our discord server:-https://discord.gg/yGr8bVpw9z or support us on patreon:- https://www.patreon.com/user?u=41264169 to get the demo first.


3.Our Mistakes
The main mistake done by us was that we recruited some people to do our VA for free work,at start they agreed to work and asked few days before starting their recording, we gave time to them but many of them took their step back from the project when the time came to record their voices and gave excuses,after all it was my mistake that I should check their history before giving work to them, due to this mistake so much of time was wasted but then also some VA who are in the team right now are very good, they also have interest in the project like me so I would thanks them otherwise making this game would be a dream only.
Making Anime Type Cut scene
As our game is story based game so making cut scene is important for the project,1st I tried to make a full animated cut scene which was a big mistake,I was not professional in making animation nor a nice budget for recruiting a professional one ,due to this blunder I wasted one month for making 5 minutes cut scene and it was also looking bad and after then I decided to make comic type cut scene which is easy and less time consuming and I completed one section of the game in just week, that's why I would recommend you to try to make things under your limit.
Thanks for reading this article, I hope it will help you in your own indie game project.