Cyberpunk 2077 is in a better state now than it was in 2020. In the nearly three years since its release in December 2020, developer CD Projekt Red's sprawling sci-fi RPG has gone through significant changes. Along with the notable quality-of-life updates to address numerous bugs and performance issues, the developers have also addressed community feedback and even released a questline inspired by Netflix's anime series Cyberpunk 2077: Edgerunners.
With the upcoming release of the Cyberpunk 2077 expansion Phantom Liberty on September 26, it will not only serve as a substantial update for the game but also act as a finale of sorts for the sci-fi RPG. At Summer Game Fest 2023, I got to play an early mission in Phantom Liberty's main story, which took V to the rundown district of Dogtown–which serves as the main battleground for a brewing conflict that puts Night City at risk.
Along with my hands-on time, I spoke with VP and game director of the upcoming expansion, Gabriel Amatangelo, about how the DLC aims to have Cyberpunk 2077 "fulfill its potential" by embracing deeper role-playing game fantasies that players want from a sprawling open world.
Returning to a changed Night City
One of the great successes of Cyberpunk 2077 was its attention to detail in establishing a vibrant yet still-hostile city of the future. With Phantom Liberty, the developers at CDPR saw the expansion as an opportunity to double down on the sprawl of Night City and make the navigation and exploration of this world more introspective, which leans deeper into the role-playing experience. According to the game director, Phantom Liberty will be a major turning point for Cyberpunk 2077.
"It's such a rich, big world that we created, and since the launch, we've kind of put our heads down on the expansion over the last couple of years; we really wanted the game to fulfill its potential," said the game director Gabriel Amatangelo. "We've introduced a number of things to help make this world feel more alive, focusing on the agency that you have along with the agency that other characters you meet have. We did another round of iteration on the way you build your character with cyberware, and we wanted to introduce a new angle on other characters in how they kick off their interactions with V."
Set in Night City's desolate Dogtown district, Phantom Liberty's main story focuses on a spy-thriller conceit. The protagonist V and his cyber companion Johnny Silverhand come into contact with a mysterious character named Songbird, who may be able to help with fixing V's troubled cyber brain. What follows is an espionage thriller that channels elements of John Carpenter's Escape from New York, which sees V enter a lawless district and coming into contact with secret agent Solomon Reed—played by Idris Elba—along with a tense encounter with the President of the United States.
The demo I played focused on one of the early missions in the expansion, which sees V venture into Dogtown to follow up on a lead from his contact named Songbird, a new character that V can forge a bond with. After fighting through the different gangs and leaders of the Dogtown, V eventually meets with President Myers, and from there, V and his companions will dive deeper into Dogtown, facing off against the militias, gangs, and other threats while trying to understand Solomon Reed's motives, and if Songbird's claims of helping V to overcome their terminal illness are the real deal.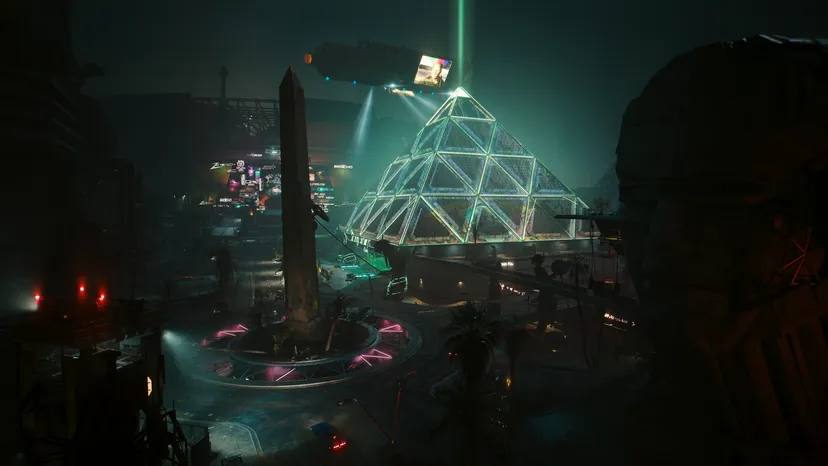 Taking some cues from The Witcher 3's fan-favorite expansion Blood and Wine, Phantom Liberty is a significant expansion that brings an assortment of quality-of-life updates to character AI, combat tuning and enhanced responsiveness, and other overarching gameplay systems tweaks. It also serves as a significant chapter in the main story that underscores many of the themes of the larger Cyberpunk 2077 narrative. New or returning players will also be able to make a new character and load up the expansion to jump straight into the new story if they so choose.
The main plot of Phantom Liberty, so far, felt like a very action-packed questline that leans heavily into the supporting cast, which brings a greater level of gravitas to Cyberpunk 2077's larger story. Many fans felt that the questlines focusing on the various companion characters in the base game was a highlight, and now Phantom Liberty leans further into those storylines focusing on interpersonal relationships amidst a backdrop of a spy-thriller plot.
"What we wanted to do was to put V in a situation where he would be introduced to a new category of characters and explore the narrative intrigue of meeting characters like the President or Solomon Reed – the fun factor of that," said the game director. "What better way than to explore the ecosystem of the lore where these big players inhabit and then discover that they're very human and that they have flaws. We got excited by that, and we kinda ran with it by exploring different aspects of the spy thriller, which was really fun for building the gameplay and narrative of Phantom Liberty."
Phantom Liberty's design leans into Cyberpunk 2077's RPG origins
The preview build I played showcased the game's improved performance and numerous gameplay tweaks that will come with Phantom Liberty, and it generally felt like a massive step up in terms of responsiveness and fidelity. The biggest takeaway from my hands-on and from speaking with Amatangelo was that there's a much deeper focus on the options you have in how you want to build up your version of V that you want to see in Night City.
One of the most significant gameplay updates coming with the new expansion is the revamped skill tree and attributes system. As you level up, you can spend skill points and attributes to earn perks and upgrade V's key stats. With Phantom Liberty's revised skill tree, which will require returning players to re-invest points, many of the different categories and areas of character growth have been overhauled and streamlined with the aim of giving more dimension to the type of archetypes you can build out. While examining the skill trees, it reminded me of the finer character-building moments from Deus Ex, where you can flesh out the protagonist to have specific specialties that define a character.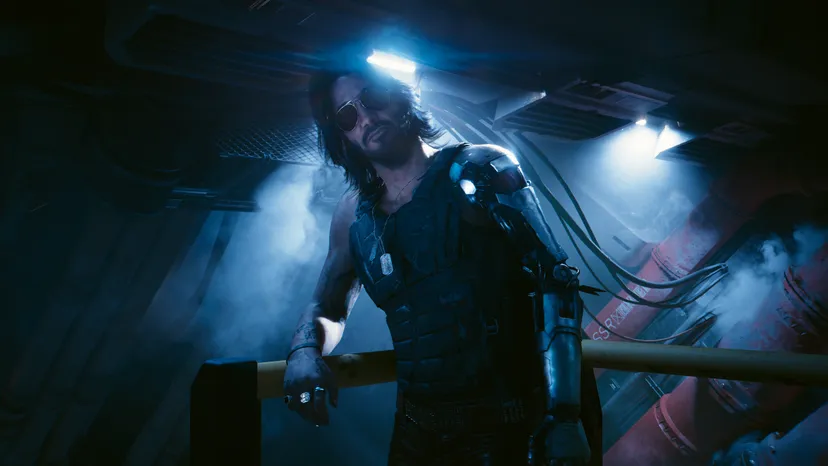 Furthermore, Phantom Liberty will add a new skill tree called Relic, which will add special upgrades and modifiers to specialized cyberware. For instance, the monowire can be upgraded to increase strength and have an auto hack perk, while the rocket launcher can have a series of rockets that target multiple foes. When looking at the various tweaks and upgrades, the developers took in community feedback but were also paying attention to higher-skilled players who uploaded top-level playthroughs to YouTube, showing them skillfully running through levels.
According to the game director, Phantom Liberty's revised gameplay, updated story, and expanded RPG mechanics were all aimed at bringing the game up to a standard that the community has desired in the years playing the game.
"There's so much potential for Night City and for more stuff to build on, and we really put our focus on making that happen," he said. "There's a bunch of new open-world mechanics, like a new police system and new AI component, and there's a lot of fun to be had when exploring the main districts and the new area of Dogtown. We did a lot to fulfill the fantasy of wearing all sorts of cyberware and building out an archetype, like being a Terminator-type character or a hacker and Katana-wielder who can deflect bullets. So yeah, it's going to be a great time to come back and experience Cyberpunk once again."
This will be one and only expansion for Cyberpunk 2077
Phantom Liberty will be Cyberpunk 2077's only expansion, and it's so far looking to be an intriguing capper to V's story in Night City. It's fair to say that Cyberpunk 2077 faced a really troubled launch, and it took a great deal of time to earn back goodwill from the audience and community.
From what I played of the expansion, Phantom Liberty and its many quality-of-life updates bring Cyberpunk 2077 much closer to the game that CD Projekt Red showcased in the time leading up to its launch.
Despite the base game's issues at launch, I can't deny that it showed promise for its rich worldbuilding and cyberpunk atmosphere—an aesthetic that's commonly emulated, but very few manage to nail in a lasting fashion. Cyberpunk 2077 has great strengths, and having experienced Phantom Liberty, I feel optimistic that CD Projekt Red can finally bring its massive vision of a sprawling, sci-fi universe into a closer focus.